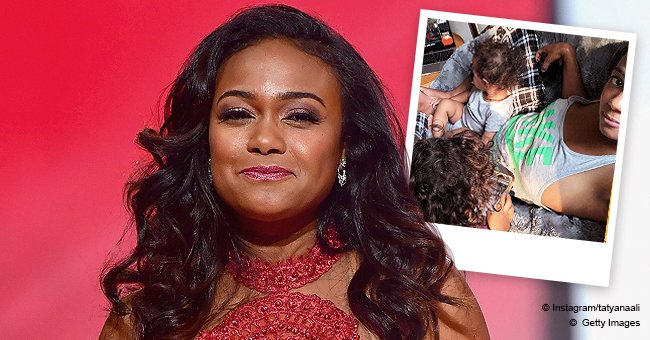 Getty Images
Here's How Tatyana Ali Spent Quality Time in the Evening with Her Husband & 2 Curly-Haired Sons
The "The Fresh Prince of Bel-Air" star is all about her marriage and children since she found the man of her dreams via an online dating service five years ago, and today they enjoy a loving home life together.
41-year-old actress and singer Tatyana Ali is the loving mother of two children with her husband of four years, English Professor Vaughn Rasberry, and the party of four recently shared how they like to spend an evening together at home.
On August 30, 2020, Ali took to her Instagram account to capture a cozy moment at home with Vaughn and their children, 3-year-old Edward and 1-year-old Alejandro, as they all chilled by the computer in their pajamas.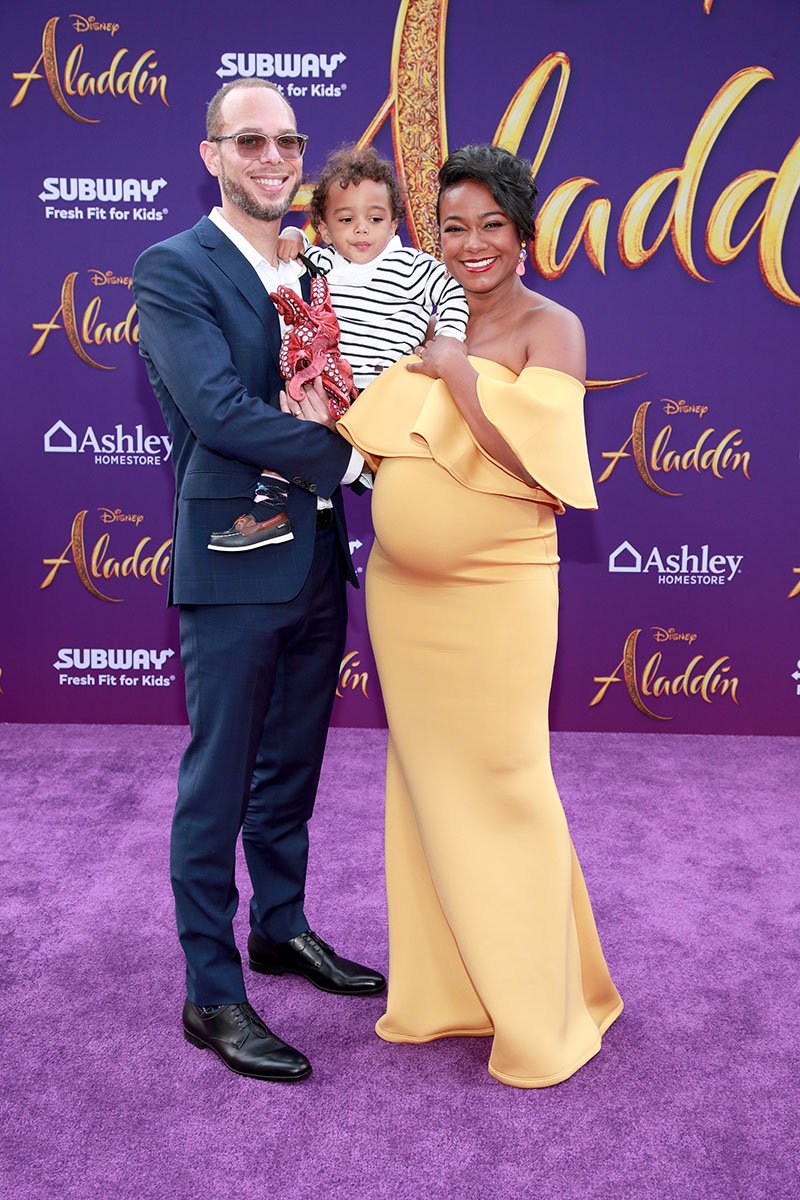 Dr. Vaughn Rasberry, Edward Rasberry, and Tatyana Ali attending the premiere of Disney's "Aladdin" at El Capitan Theatre in Los Angeles, California in May 2019. I Image: Getty Images.
Ali's face is the only recognizable one although partially out of frame since she looks at the camera as she takes the picture from above. Her children's and husband's faces are facing the opposite direction paying attention to the computer screen.
"This evening we're virtually attending the #blacknationalconvention 2020," Ali captioned the snapshot, showing support to the event celebrated by Black Lives Matters activists.
A NEW ADDITION TO THE FAMILY
Ali and Rasberry welcomed their youngest child Edward nearly a year prior to the above-mentioned post, on October 2, 2019, but it was only in October of that year when the actress revealed the gender of her second child.
The couple made the announcement via an exclusive interview with Essence magazine, with Ali sharing a screen capture of the article accompanied by a lovely caption.
"Our baby boy is here! We're all in love over here… and exhausted lol!" the actress wrote, also thanking the magazine for the announcement.
HER MARRIAGE
Ali and Rasberry met in 2015 through the online dating service eHarmony. It was reportedly the first time the actress used such a service so she wanted to take things a little slow.
They first exchanged letters for months before progressing to their first Skype call. But once they were finally in front of each other, the chemistry between them rushed things and by the next year, they were engaged after Rasberry proposed in Yosemite National Park.
In March 2016, Ali shared two happy pieces of news, announcing that she was engaged and expecting their first child at the same time and sharing that they were in the middle of planning a wedding when they learned about Ali's pregnancy.
Four months later, Ali and Rasberry exchanged vows in an intimate ceremony in Beverly Hills with several of Ali's "The Fresh Prince of Bel-Air" co-stars in attendance.
Please fill in your e-mail so we can share with you our top stories!