Why Heavily Pregnant Hilaria Baldwin Has No Plan Ahead of Her 5th Baby's Arrival
Hilaria Baldwin opened up about her pregnancy journey during a recent episode of "Daily Pop" where she admitted to how ill-prepared she was for the baby's delivery.
Hilaria Baldwin is expecting her fifth child with Alec Baldwin, and surprisingly, the fitness instructor has no plans ahead of the baby's arrival.
During the Tuesday episode of E! 's "Daily Pop," Hilaria admitted that she and her husband have been a little stressed about the baby's delivery.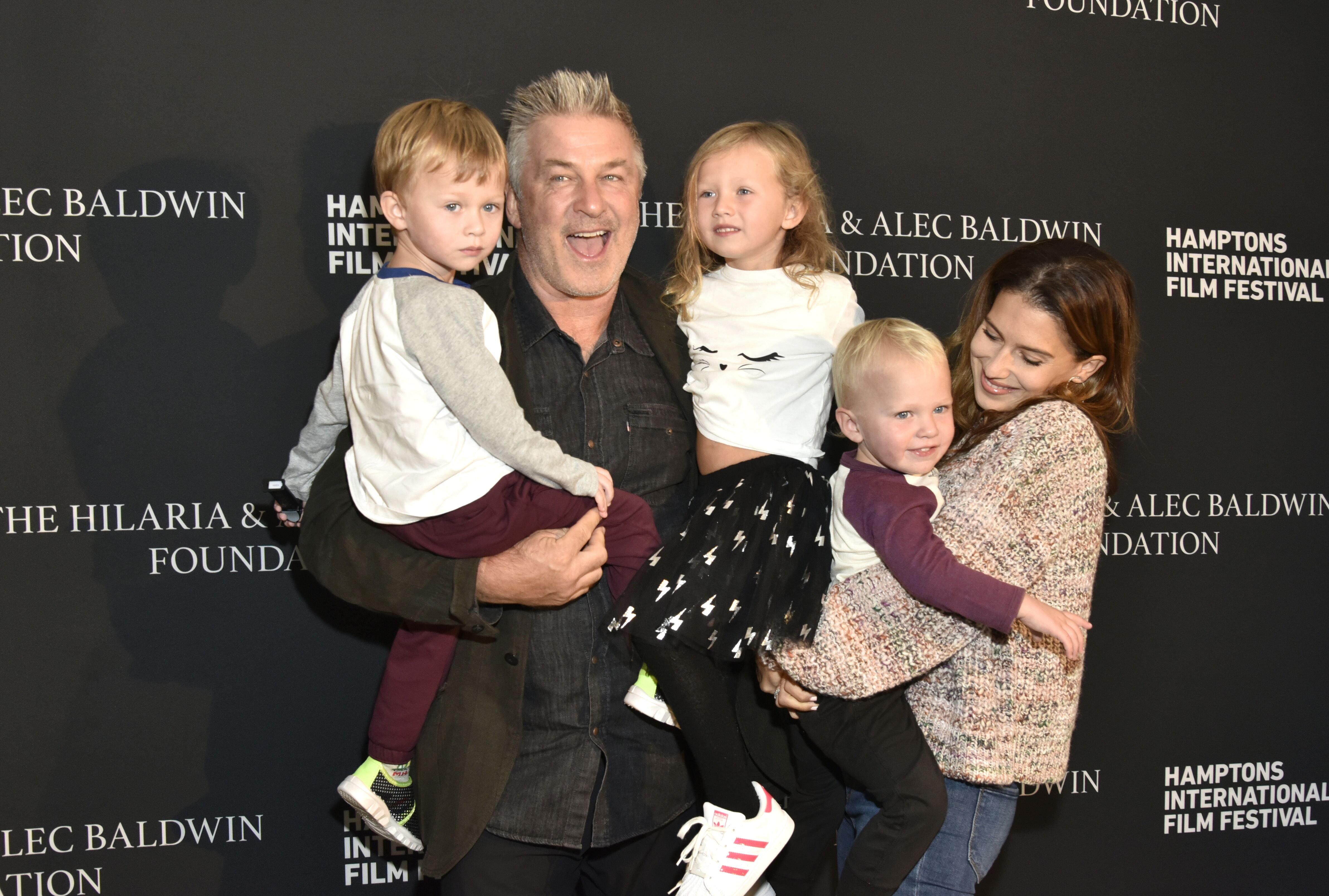 According to her, the nearest hospital to them is three hours away, but despite this, there is no defined plan yet about how she would give birth. However, Hilaria might just go with a hilarious dream she recently had where she had to go to a local vet to have the baby delivered.
Hilaria also spoke about how being pregnant during the quarantine turned out great and positive for her majorly because she could access the bathroom anytime.
She, however, added that having all four of their kids at home with nowhere to go was a bit stressful and hard to keep up with. After the birth of their baby, Hilaria might just put a stop to having children as she noted how tiring being pregnant has been for her over the years.
Hilaria first shared the news of her pregnancy in April 2020.
While speaking, she recalled getting pregnant with her first child at 28 and added that she has been pregnant at least once every single year.
Last year, Hilaria suffered two miscarriages, and this has made her exercise more caution during her current pregnancy. The trauma from the devastating experience has caused some sort of hesitation when it comes to finding out about the baby's gender.
In May, Hilaria reportedly revealed that rather than worrying whether her child would be a boy or a girl, her only focus was for the baby to be healthy.
Hilaria first shared the news of her pregnancy in April 2020 when she shared a video of her ultrasound on Instagram. The baby on the way will join sister Carmen Gabriela and brothers Romeo Alejandro David, Leonardo Ángel Charles, Rafael Thomas.
In addition to his kids with Hilaria, Alec is also dad to 24-year-old daughter Ireland whom he welcomed from a previous relationship with actress Kim Basinger.
While the gender of the baby remains unknown, there is no doubt that he or she will be showered with all the love in the world.