Fans React after Forbes Names Tyler Perry a Billionaire
According to Forbes' freshest collation, filmmaker and actor Tyler Perry has bagged a milestone as a billionaire entertainer and social media fans were there for it all.
Tyler Perry's journey to fame is nothing short of inspiring as the filmmaker who doubles as an actor put in years of hard work, tenacity, and talent to achieve this grand milestone of being a billionaire.
In past years, Perry faced adversities and criticisms, but this only made him relentless as he built a great legacy for himself.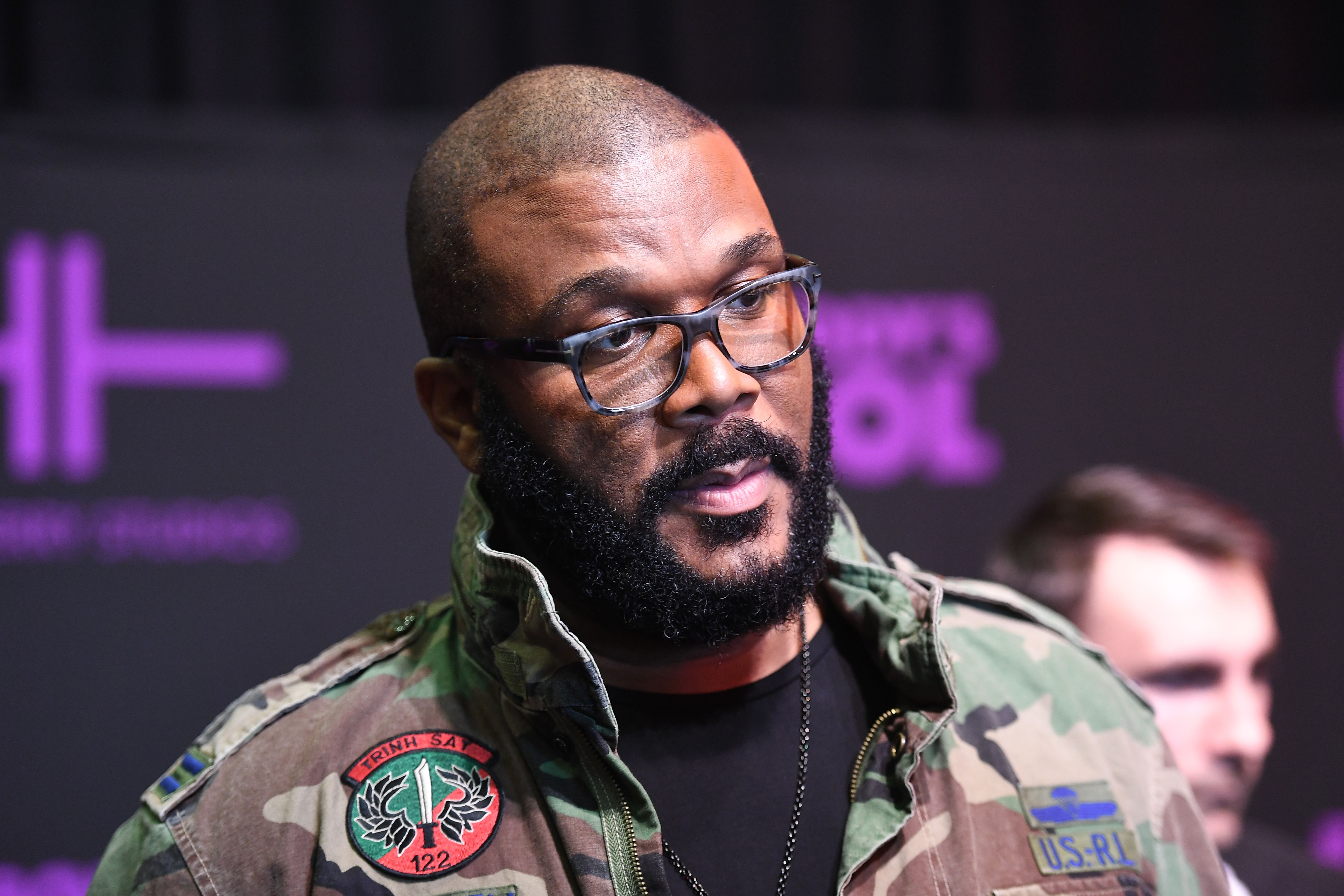 REACHING THE PINNACLE OF SUCCESS
During his humble beginnings, Perry was a homeless playwright who stood strong and stayed through with his creativity. Presently, he has the franchise of over 22 feature films and 1200 episodes of TV series. Last year, the star actor copped his own 300-acre studio.
Many fans on Twitter had nothing but praises and approvals for Perry's outstanding achievement. While one fan admitted to being inspired by the success story, they made it a prayer point. A second admirer alluded to his homeless beginning which transformed into something great.
What a Great man, I quote Forbes "poor as hell" I think is just a man who determined to be successful, and he also paid his dues, so God intervene in his story and change it around for wealth. One of my prayer request to God!

— Not by might! (@SirefloW) September 2, 2020
MORE REACTIONS FROM FANS 
More fans showed respect for the talented showbiz star while stating how proud they were. A psyched fan called him "self-made" and the definition of a "king."
In 2000, Perry began to gain acclaim after launching the "Madea" character.
One follower showed respect for the "hustle," while another subtly channeled Kylie Jenner's former Forbes's billionaire title. More supporters showed approval with clapping emojis.
From "poor as hell" to billionaire: Here's how Tyler Perry changed show business forever https://t.co/9ZIe370Lq6 by @MadelinePBerg pic.twitter.com/dzgb4C7EHh

— Forbes (@Forbes) September 1, 2020
PERRY LAUNCHES HIS STUDIO
In 2019, the 51-year-old acquired immense success with the launch of his studio. The franchise is said to be one of the largest in the United States. During its debut, stars like Oprah Winfrey, Cicely Tyson, and Spike Lee joined in celebrating the iconic entrepreneur.
Winfrey, while speaking about Perry, mentioned that his knack to go for what he wants without anyone's validation was an impressive trait. TV icon Samuel Jackson said:
"This is more about Tyler the entrepreneur. The visionary. A guy who understands that ownership means that you can do what you want."
I LOVE Tyler Perry! I am so proud of him! ❤️

— jssart (Jess) (@JssartJess) September 2, 2020
FACTS ABOUT PERRY 
A New Orleans native, Perry was born in 1969 and endured a troubled childhood. As a child, the Hollywood mogul witnessed years of abuse and poverty.
Perry was born Emmitt Perry Jr., but he changed his name to Tyler so as to segregate his identity from his abusive dad. He became inspired by an episode of Winfrey's talk show and started writing.
His first body of work, "I Know I've Been Changed," mirrored abuse and forgiveness due to his Christian fate. The project was not a success but Perry forged ahead.
In 2000, Perry began to gain acclaim after launching the "Madea" character. The first Madea play turned into several successful sequels alongside other award-winning movies directed by the billionaire actor.