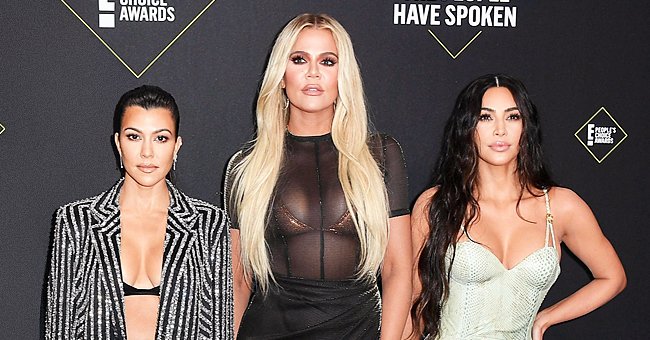 Getty Images
See How Kardashian-Jenner Sisters Achieve Their Signature Looks Using Baking Technique and Lip Liner
The Kardashian-Jenner sisters disclosed to their fans how they achieve their fire signature makeup looks using simple techniques and easy tools.
Over the years, the Kardashian sisters, Kourtney, Kim, Khloe, Kendall, and Kylie have become fashion and beauty icons, thanks to "Keeping Up with the Kardashians."
Each sister has a unique beauty style that sets them apart. However, unknown to many of their fans, their beauty secrets are intricately linked.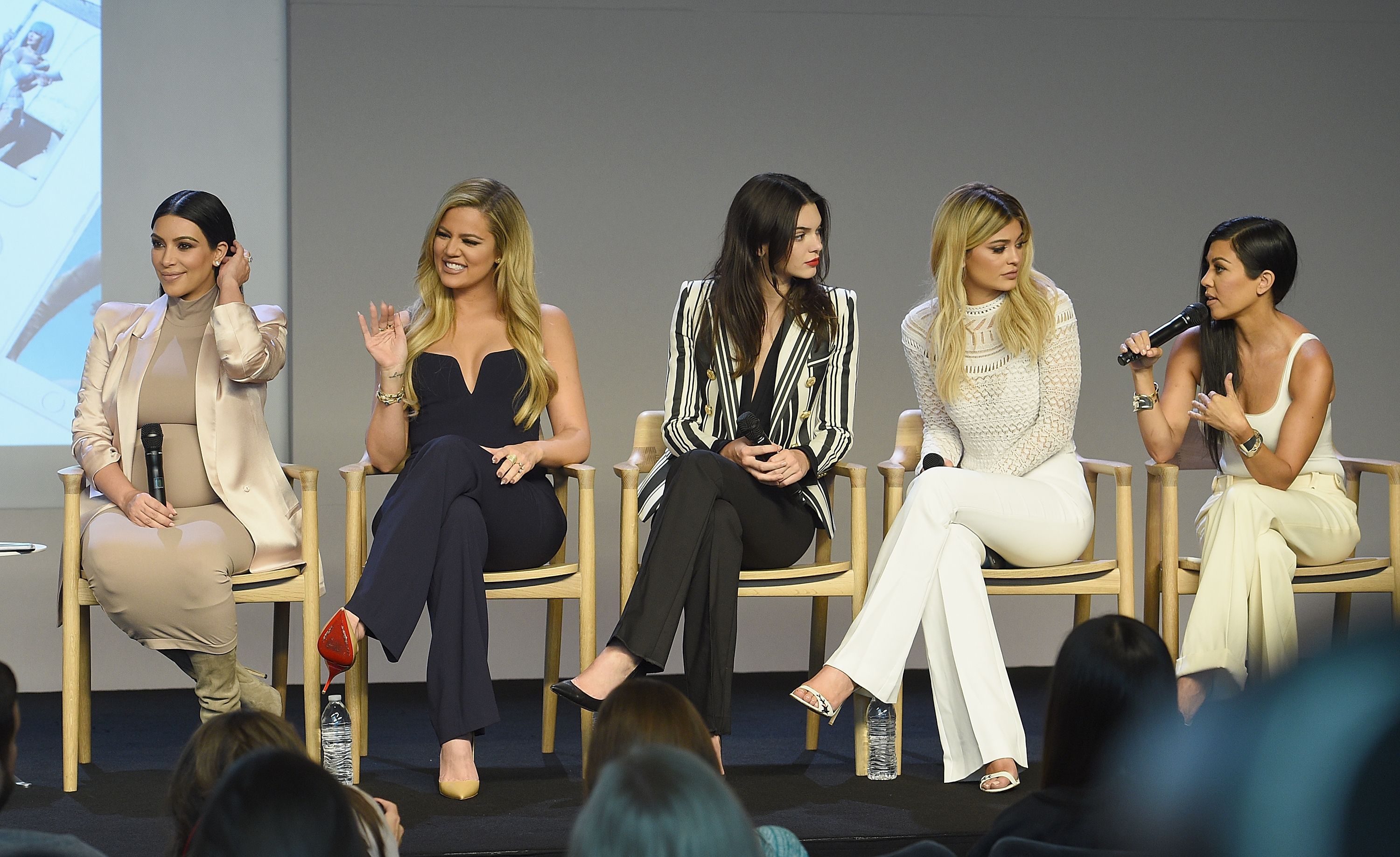 Kim Kardashian-West, Khloe Kardashian, Kendall Jenner, Kylie Jenner and Kourtney Kardashian at the Apple store in Soho on September 14, 2015 in New York City. | Photo: Getty Images.
In June, the sisters collaborated for a makeup masterclass with Vogue and shared the beauty hacks and techniques responsible for their signature looks.
The mother-of-four [Kim] once revealed that her day begins at 6 am with an hour-long workout session.
Although each sister had different techniques, they all admitted to learning the fundamentals of beauty from their momager, Kris Jenner. Hence, it's no surprise why their styles are intertwined.
For Kourtney and Khloe, they shared a love for the Elta MD UV Replenish Broad-spectrum SPF 44. While for Khloe and Kim, it was the Mac Kabuki brush. Despite their individualized styles, they all respect each other's techniques. Khloe said of her sisters:
"I'm in awe of all of their techniques. Whenever Kylie does a makeup tutorial...I am so captivated."
Kim revealed that she uses the conceal, bake, brighten method for her under-eye. They also talked about how their kids have helped improve the speed of their routines.
One makeup technique all the girls boasted of was baking their faces and using lip liners. According to Kylie, her makeup routine isn't complete without baking as it helps the finishing look. Explaining the baking technique, Kylie said:
"Baking actually it's like powder is soaking into your skin and leaving a residue of color. I'm trying to make it lighter, so it shapes my face."
Before each sister broke into the beauty world, Kim paved the way and has been in the business of sharing her daily beauty routine. The mother-of-four once revealed that her day begins at 6 am with an hour-long workout session.
After that, she does her hair and makeup for an hour every day. Other major routines she incorporates are getting a manicure and pedicure every ten days and getting her brows shaped regularly. She also does teeth whitening, laser hair removals, and undergoes several stomach and thigh tightening lasers.
Earlier this week, she surprised fans with a tutorial on how she does her eye shadow with the KKW X Allison eyeshadow palette on her Instagram story.
According to court documents obtained, the reality star has already filed a trademark for KKW Skin. The collection will include several products like moisturizers, scrubs, face masks, and facial and body oils.
Please fill in your e-mail so we can share with you our top stories!