Salma Hayek Shares Rare Photo with Daughter Valentina to Stand against Climate Change
This week, actress Salma Hayek took to social media with a very special message about climate change. Her post included a rare photo of her and her daughter's hands.
Taking to Instagram, Salma Hayek posted an image of her hand and her daughter, Valentina Paloma Pinault's hand making a very special gesture. In the closeup, the pair linked up their pinky fingers while making a promise to each other.
In the caption of the post, Hayek explained what the gesture was about stating: "It is in my maternal instinct to dream for my children the best future I can possibly give them." She revealed how environmental issues wore getting worse and how this worried her.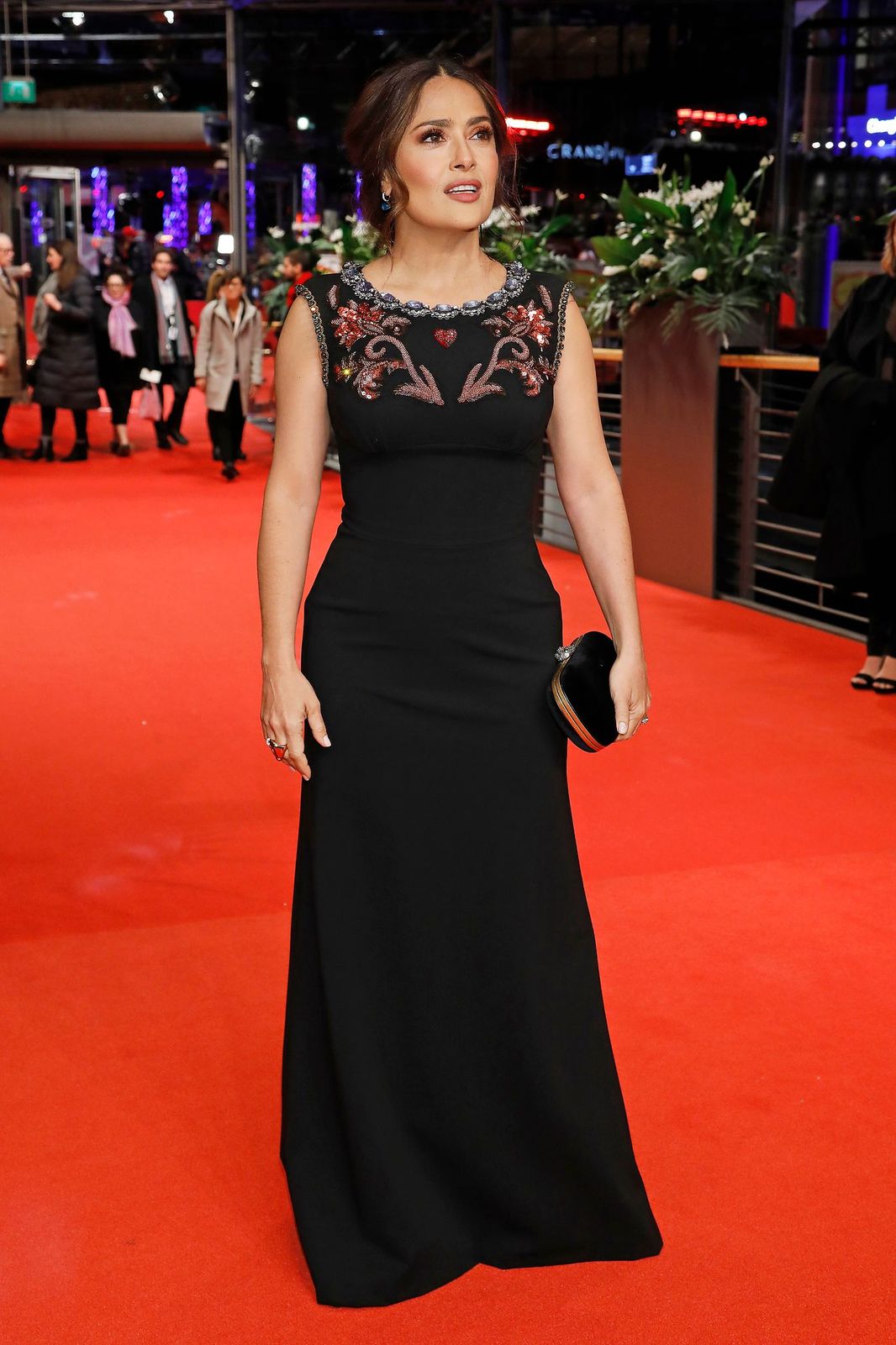 CONCERNED ABOUT CLIMATE CHANGE
The actress shared that she was concerned about the kind of world she was leaving for her children and grandchildren. She then called for people to stand with her to fight against climate change.
Hayek urged her followers to make a "pinky promise" to their children that they would do their best for the environment. She encouraged her fans to vote on November 3, 2020, to make a difference.
GETTING SUPPORT FROM OTHER STARS
The star also tagged singer Jennifer Lopez and actress Eva Mendes. The "Grown Ups" actress shares Valentina, 12, with her husband and businessman François-Henri Pinault.
In recent weeks, the family went on vacation to Greece. Hayek dazzled her fans when she shared several photos from their holiday, including an image where she was seen in her bikini while having some coffee at the stunning destination.
STAYING OUT OF THE SPOTLIGHT
The star rarely shares pictures of her daughter and prefers to keep her out of the spotlight. However, once in a while the pre-teen will appear in public during special occasions like fashion week.
Her father happens to be the CEO and chairman of Kering and he's also the President of Groupe Artémis. His connections in the fashion world meant the little girl gets to dress up in luxury brands like Gucci.
STAYING COOL
Two years ago, Hayek proved that she was every bit as cool as her husband when she did something special for her daughter. At the Met Ball that year, the actress found Gigi Hadid and pleaded with her to record a video message for her daughters.
HER STEPDAUGHTER
Besides Valentina, Hayek is a stepmother to her husband's daughter, Mathilde. The star recalled how she looked for the model at the event until she caught up with her on the red carpet.
ASKING HADID FOR A FAVOR
She then pulled out her phone and asked Hadid to record a video message for the two girls. The actress ended up on this mission after the children begged her to do it.
SHARING GIGI'S MESSAGE
Later, she posted the message on Instagram and noted the lengths mothers would go to make their children happy. The model happens to be one of Valentina's favorite stars.