Salma Hayek Is a Proud Stepmom to Her Husband François-Henri Pinault's 3 Kids — Meet Them
Salma Hayek shares daughter, Valentina, with her husband, François-Henri Pinault, who has three children from previous relationships. Meet the stepsons and stepdaughter of the acclaimed actress.
Hayek's husband, Pinault, was first married to Dorothée Lepère. The former couple had two children together — François and Mathilde.
The billionaire businessman then dated supermodel Linda Evangelista, and they had a son together, Augustin James.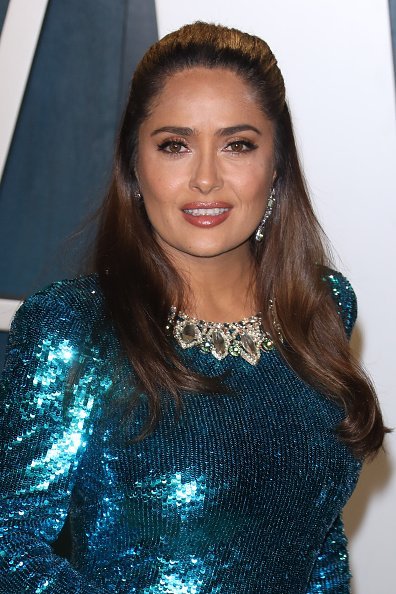 Even though Pinault has children from his past relationships, Hayek still loves him wholeheartedly. In fact, the actress is proud to be his kids' stepmother.
In 2016, Hayek shared a photo of herself with Mathilde. "From Malibu with Love," the actress captioned the adorable snap. As reported by E! News, Mathilde also shared a different photo of herself with Hayek and a friend at the time.
In August 2019, Hayek went shopping with her husband, Mathilde, and Augustin James, as reported by HOLA!. The award-winning actress and her loved ones were a squad to see as they strutted down the Rodeo Drive in Hollywood.
In 2011, Hayek was also spotted shopping with her stepson François. Pinault and Valentina also joined them at the time.
Pinault had a child support dispute with Augustin James' mother Linda, who is seeking $46,000 a month, as reported by HELLO! in 2011.
In 2009, Pinault and Hayek exchanged their wedding vows twice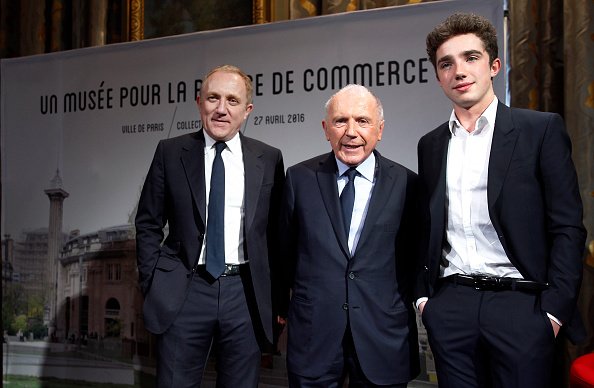 The businessman had refuted the claims of Linda's lawyer that he has been paying "zero" towards raising their son. In an interview, he explained that Augustin James is an important member of his family.
Pinault is the chairman and CEO of Kering, which owns several famous brands, including Gucci and Alexander McQueen.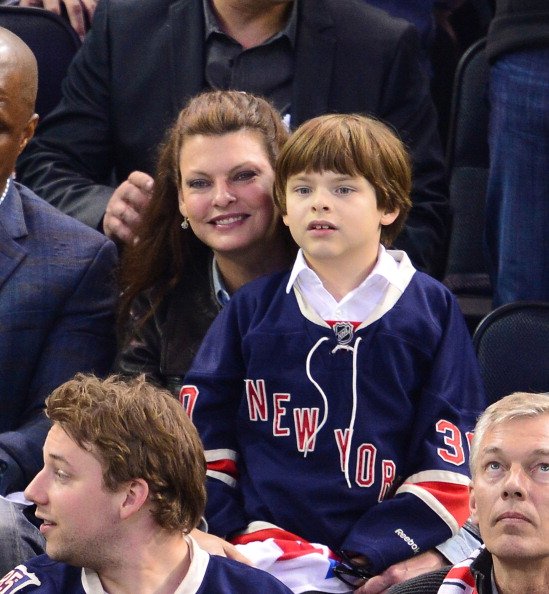 He is also the president of holding company Groupe Artémis. He originates from a wealthy family. In fact, Pinault's father, François, is one of the richest people on the planet.
Pinault first met Hayek in 2006 at a gala at the Palazzo Grassi in Venice. The two started dating and in March 2007, they announced Hayek's pregnancy. They also announced their engagement at the time.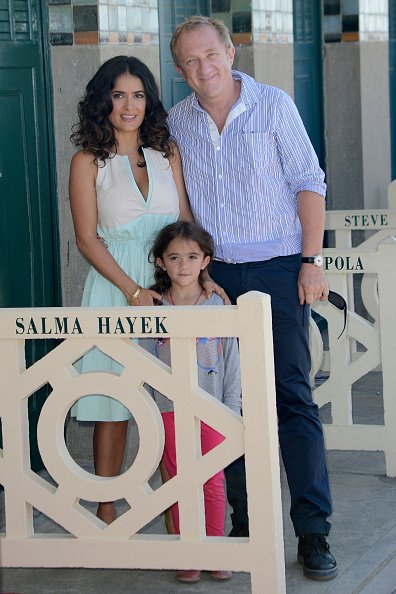 In 2009, Pinault and Hayek exchanged their wedding vows twice — once on Valentine's Day in Paris, and for a second time in Venice, Italy.
In April 2020, Hayek took to social media to pay tribute to her husband. The actress celebrated the anniversary of the day the couple first met.