Jessica Simpson Reflects on Her Battle with Eczema, Says She Is Open with Her Insecurities and Flaws
American singer and actress Jessica Simpson spoke in an exclusive interview where she revealed details of her battle with eczema and described herself as an open person. 
Many fans of Jessica Simpson know her to be an open book. The singer is never shy about revealing details about her life. Her powerful memoir, "Open Book," gives evidence of this. 
Simpson, a mother to three children, Maxwell, Ace, and Birdie, shared yet another detail of herself with fans in a recent exclusive chat with People.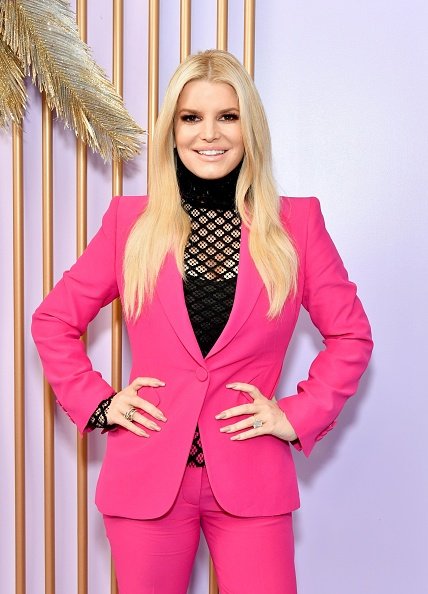 In the interview, Simpson, who partners with Eucrisa, an eczema ointment brand, spoke about her skin condition struggles. Her partnership with the brand aims to help people suffering from the condition. 
It is something the 40-year-old is passionate about, given her battle with eczema. According to her, she has had the skin condition since her childhood days. She said:
"I experienced it in junior high and high school, and after cheerleading I would just put on my letter [man] jacket or a sweatshirt…" 
Simpson's reason for wearing the jacket was that people hugged her and asked what she had on her arm. The young Simpson would tell them that it was a heat rash caused by the weather. 
The skin condition went away for a while. However, after Simpson gave birth to her youngest daughter, Birdie, it returned. This time, it was more intense than ever before.
Jessica Simpson on Sharing Her Eczema Battle: 'I'm Always Open About My Insecurities and Flaws'​ https://t.co/fFx3kSLMnA

— People (@people) September 2, 2020
While her husband, Eric Johnson, was taking pictures, she noticed the bumps on her arms and quickly asked him not to share the photos. Simpson called her doctor immediately. 
The doctor prescribed Eucrisa to her. After using the skincare product for two weeks, she noticed the changes. Being Eucrisa's spokesperson allowed the singer to be confident and connect with people with similar issues. She said: 
"We're all on Zoom. We're all really up close and personal, but holding my daughter and not being able to share those photos, it made me really insecure."
Now, Simpson does not have to worry about that. She is very excited about sharing her pictures and does not even filter them. The singer further described herself as someone who is always open. 
According to her, she is always open about her flaws and insecurities. Simpson hoped that doing so would inspire others to feel better about themselves, adding that she remained willing to empower people.
Simpson recently made a sponsored post on her Instagram page, where she also talked about her struggle with eczema, promoting the medical ointment to her 5.5 million followers. 
Despite being a mother of three kids aged 8, 7, and 17 months, Simpson has remained glamorous and sexy. A glimpse of this was seen when she showed off her toned abs and legs, wearing two-piece activewear from her new clothing line. 
Simpson returned to mommy duties in a recent Instagram post where she shared pictures of her oldest children, Maxwell and Ace. The siblings hugged each other as they returned to school for their new classes.