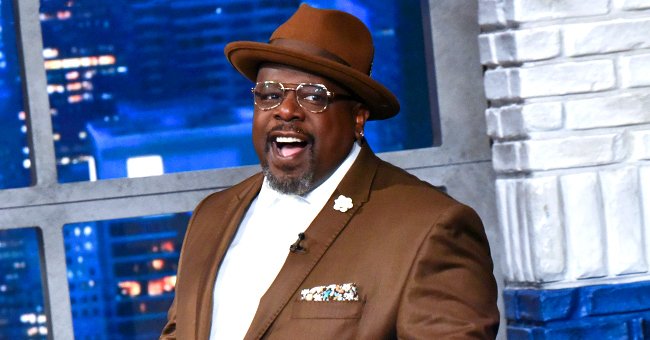 Getty Images
Cedric the Entertainer Proudly Shows off His Body in an Open Shirt and Shorts
Cedric the Entertainer proudly shows off his body in an open shirt and shorts. The photo was uploaded to his Instagram page on Monday.
Veteran actor Cedric the Entertainer took to Instagram on Monday, September 1, to share a photo that proudly showed off his body. Cedric had no concern about his open shirt and shorts as he posed for the photo.
The photo had a very scenic background. The edges of a high pool could be seen nestled amongst the beautiful greenery. The setting could simply be defined as tropical.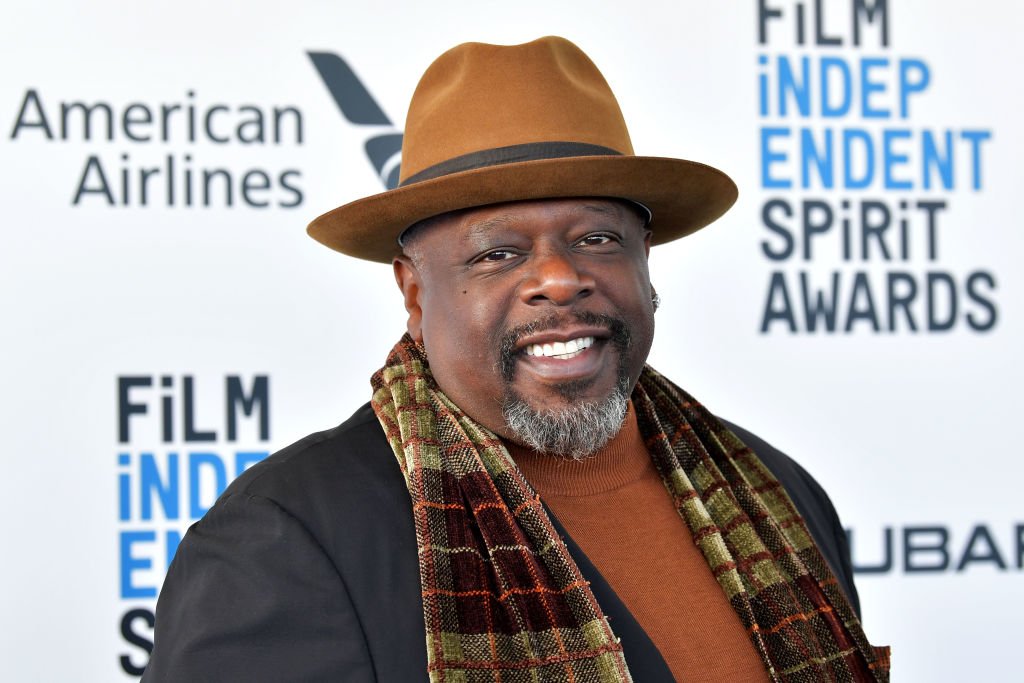 Cedric the Entertainer attends the 2019 Film Independent Spirit Awards on February 23, 2019 in Santa Monica, California. | Photo: Getty Images
Cedric wore an open white shirt printed with cute orange fishes. He paired it with orange shorts with yellow banana prints. A snapback placed at a jaunty angle and transparent glasses topped off the look.
Cedric's greying beard and relaxed pose mirrored his first hashtag, #Zaddying. This get-up screams pool day, which seems to be the case as his caption read:
"….Late post great weekend with the Fam and the # Justice's Was feeling my @cacowboyapparel #Highwater pool shirt! S/0 to my partna #AmiArad for the ?…"
The caption stirs up warm emotions and the importance of family. Cedric has been married to his wife, Lorna Wells for over two decades. The union has been blessed with two kids.
His fans seemed to agree with his #Zaddying hashtag as many referred to him similarly. A certain fan was glad the family was coming back while others referred to his various productions.
Cedric doesn't want to be the "old dude in the club."
The 55-year-old comedian, actor, and producer has made a mark on the entertainment industry through his various projects, starting as far back as the St. Louis Comedy Competition in the '80s to his current project, "The Neighbourhood."
"The Neighbourhood" is CBS's first Black-centered sitcom. The sitcom started in 2018. Cedric is not only an actor on the show but also an executive producer. In describing his character, Calvin, Cedric said:
"Calvin represents the grown black man who has worked hard and supports his family, takes care of his boys and wife."
There are similarities between the roles played by Cedric in "The Neighbourhood" and another show, "The Last O.G." Cedric said this was not a coincidence. He added that he has an image he wants to portray.
Cedric wants to represent grown Black men. He wants the audience to see them the way he does. He added that his characters are just trying to improve the lives of people.
In July 2018, Cedric received a Star on the Hollywood Walk of Fame. He is not only a performer but he is also a philanthropist who has founded and funds multiple foundations. He provides help and support to inner-city and at-risk youths.
Cedric still does stand-up comedy and tries to stay busy. He added that he doesn't want to be the "old dude in the club."
Please fill in your e-mail so we can share with you our top stories!