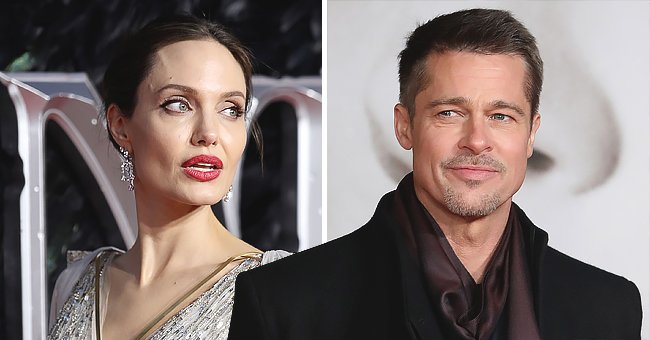 Getty Images
Us Weekly: Brad Pitt Doesn't Care If Angelina Jolie Is Upset He Took New GF to Chateau Miraval
Brad Pitt raised fans' curiosities after taking his lady love, Nicole Poturalski, to his and Angelina Jolie's jointly purchased home, Chateau Miraval. Pitt did not seem bothered about Jolie's reaction.
It appears Hollywood star Brad Pitt set the rumor mills running after taking his model girlfriend, Nicole Poturalski, on a couple getaway to Chateau Miraval.
Pitt and his ex-wife Angelina Jolie jointly purchased the sprawling mansion. They also got married at the same location some years ago.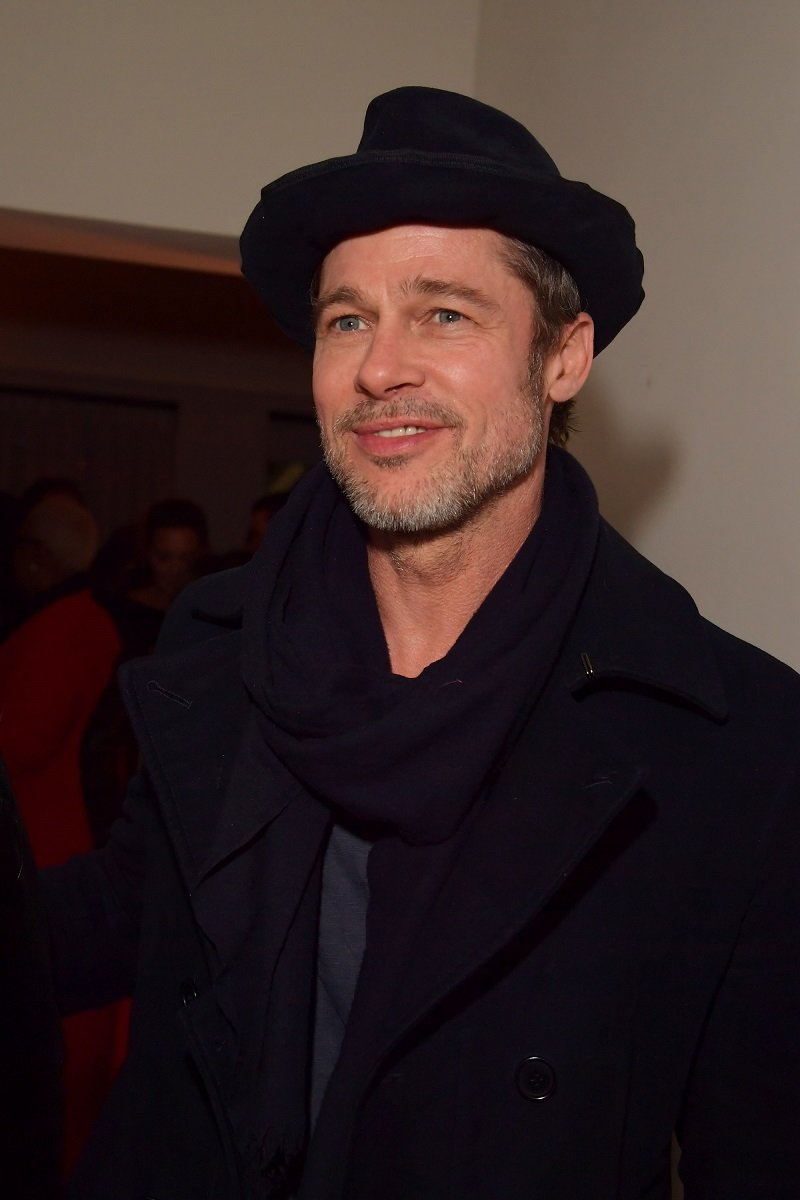 Brad Pitt on March 1, 2018 in Los Angeles, California | Photo: Getty Images
Brad Pitt's action will possibly get a reaction from his ex-wife, Angelina Jolie, but a source revealed to Us Weekly that Pitt does not care. He took Poturalski to Miraval on his and Jolie's former wedding anniversary. The source shared:
"Brad knows exactly what he is doing, and the reaction it's going to get from Angelina… just doesn't care if Angelina is going to lash out…"
The couple, who became officially single last year, was together for 14 years. However, Jolie and her former husband are still entangled in a custody battle over their six children. The latest news shows that Jolie,45, tried disqualifying the judge presiding over their case as she requested transparency.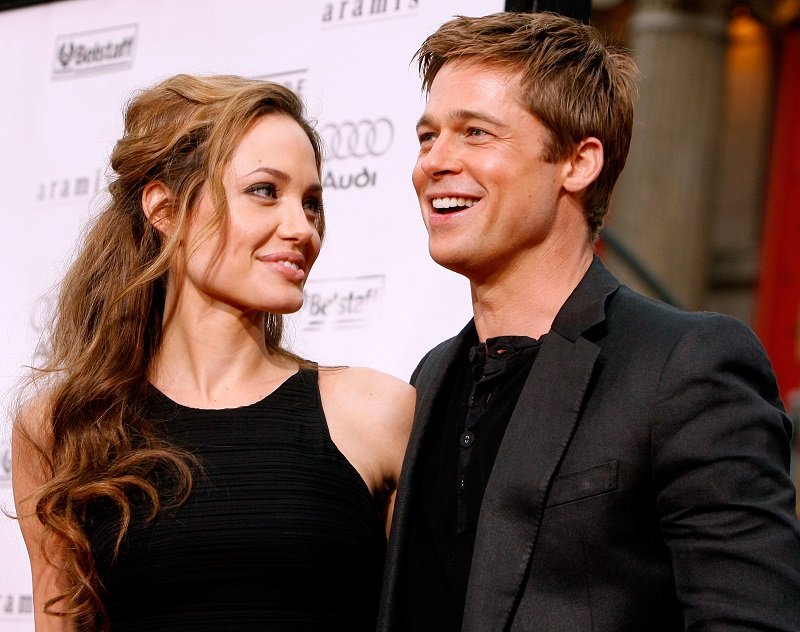 Brad Pitt and ex-wife Angelina Jolie on June 5, 2007 in Hollywood, California | Photo: Getty Images
So far, a close source to Jolie made it known that all her actions are in the best interest of their kids. Jolie wants a fair and transparent judgment concerning their custody battle. This made her express her concerns over how the judge had a cordial relationship with Pitt's attorney.
The supermodel is a mom-of-one and mostly keeps her child off the spotlight.
The source said about Jolie: "She is a very protective parent. Everything she's done is for the health of the family…" Pitt, 56, showed his displeasure to how his ex-wife was handling their custody issue and has vowed to tackle her.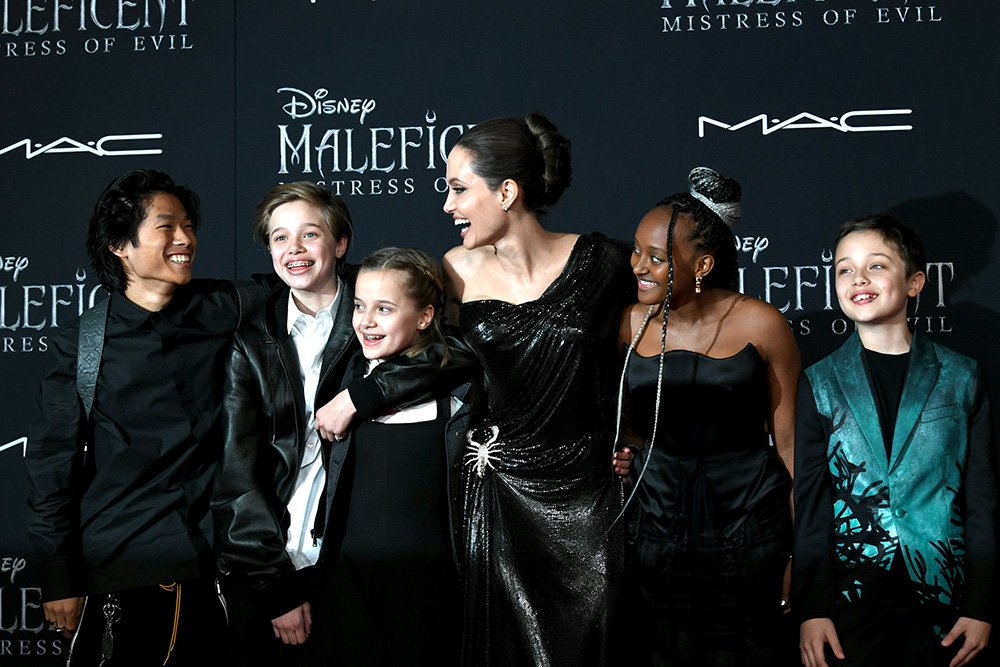 Angelina Jolie and her kids attend the world premiere of Disney's "Maleficent: Mistress Of Evil" at El Capitan Theatre on September 30, 2019. I Photo: Getty Images
Now that it has been confirmed that Pitt, an Oscar-winning actor, is moving on with his love life with German model, Nicole Poturalski, the duo has been on lowkey.
Poturalski, whose professional name is Nico Mary, is a successful model signed by three agencies. The runway star is 5'10" and has appeared on the cover of Elle Germany and Harper's Bazaar.
When she was younger, Poturalski, 27, wanted to become a marine biologist, but after she was discovered at 13, her career path veered into showbiz and fashion.
The supermodel is a mom-of-one and mostly keeps her child off the spotlight. Poturalski is passionate about political issues, and she makes it known on social media from time to time.
Please fill in your e-mail so we can share with you our top stories!