Here's How Alyssa Milano Is Feeling Now after Her COVID-19 Diagnosis
Alyssa Milano is starting to feel better after testing positive for COVID-19. However, the "Charmed" star feels scared that her loved ones might become infected with the highly contagious disease.
Alyssa Milano, 47, posted a wellness check on Instagram after her COVID-19 diagnosis on September 2. She said she is still taking aspirins to thin her blood. She wrote:
"I still have occasional heart palpitations."
After being diagnosed with COVID-19 in August, Milano shared that she still has lingering symptoms. But these are not as bad as she had felt before. 
The actress revealed she went through more procedures such as CT scan for her lungs and cardiac MRI. They all appeared normal. She also described the disease as "a beast."
While nursing back to health, Milano was thrilled that she is reprising a famous TV role she once portrayed in 1984.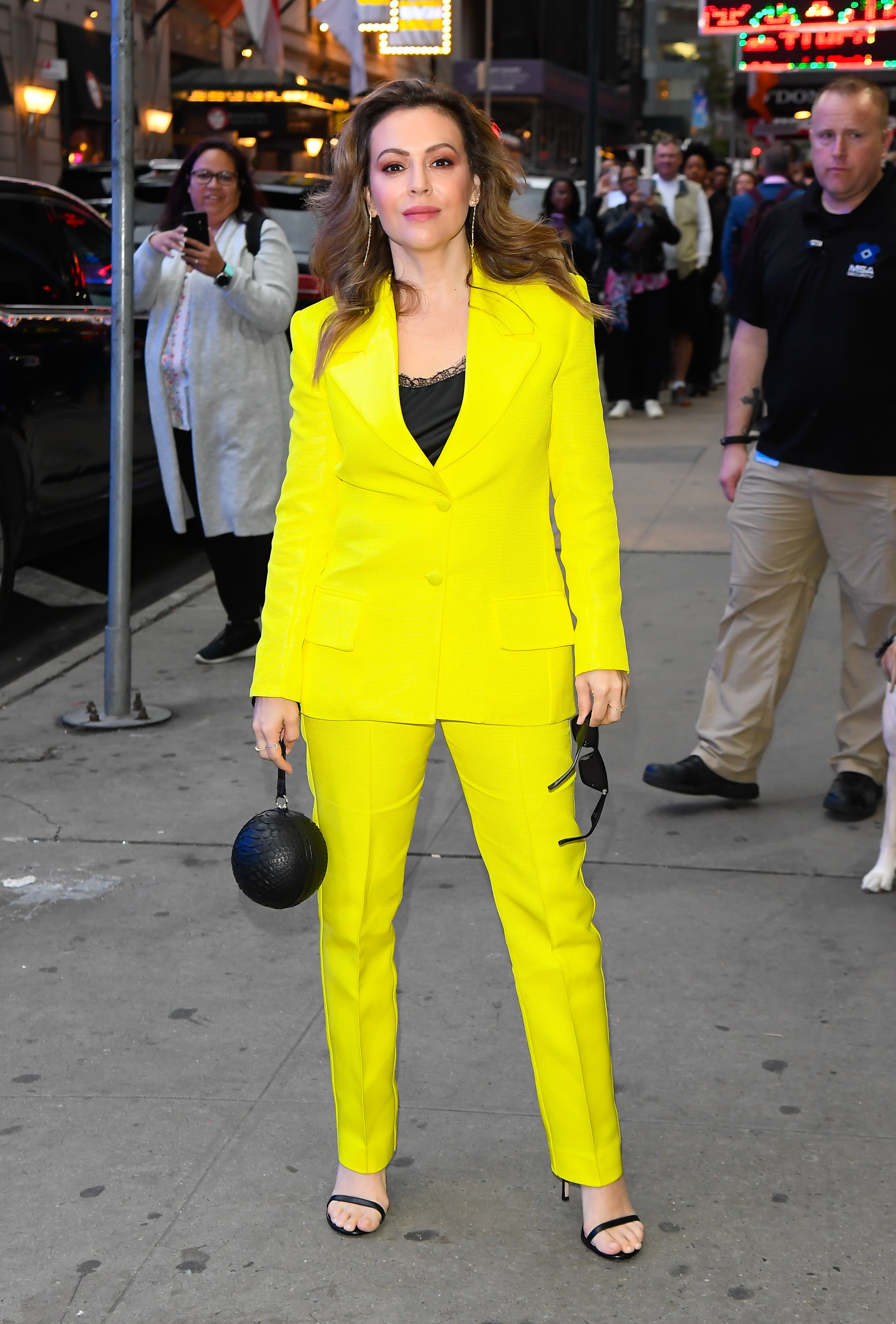 Considering the "Insatiable" star's experience with the infectious disease, Milano said coronavirus is not a hoax and that people should not take it lightly. 
Milano shared a picture on August 6 about the situation she experienced on April 2. She said she lost her sense of smell and had breathing difficulties. She was inside the emergency room with an oxygen mask on her.
She also aired out her observation about COVID testing inconsistencies. She said that the system is flawed, and that the people don't know the real statistics of the people affected by the disease.
On why she thought there were inconsistencies in COVID-19 testing, Milano, who was not feeling well at that time, said she took two tests at the end of March. 
Both tests appeared negative, according to the actress. When she felt a little better, she took a different test called "antibody finger prick test," which also came out negative. 
In the next four months, Milano continued to feel the lingering symptoms again. This time, she took an antibody test where she tested positive.
While nursing back to health, Milano was thrilled that she is reprising a famous TV role she portrayed in 1984.
She recently took to Twitter to express her excitement that the "Who's the Boss" will be revived soon. The fan-favorite series ended in 1992.
The story will take place 30 years after the original series. Milano will portray as Samantha Micelli, while Tony Danza will be the actress's onscreen father.
The actress was, however, criticized as well in relation to COVID-19. In May, Milano was criticized for not wearing the appropriate face mask amid the coronavirus pandemic crisis.
However, Milano fired back at her detractors on social media, saying that her knitted mask, created by her mother, was made out of carbon.