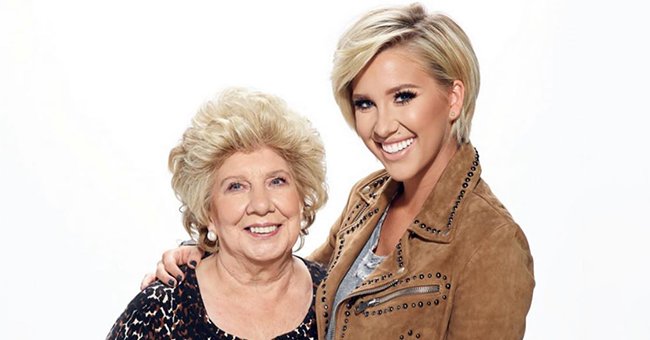 Instgram/savannahchrisley
Chase and Savannah Chrisley Share Cute Photos and Videos in Honor of Nanny Faye's Birthday
Nanny Faye Chrisley recently celebrated her birthday so her grandchildren made sure to give her lots of love and well wishes by paying tribute on social media.
Nanny Faye Chrisley officially turned 76 on Wednesday, September 2, 2020. Her grandchildren Savannah and Chase Chrisley were two people who made sure to honor her on the special day.
The siblings both took to their respective Instagram accounts to pay tribute to their grandmother. Alongside several images of herself with Faye, Savannah wrote a touching birthday message.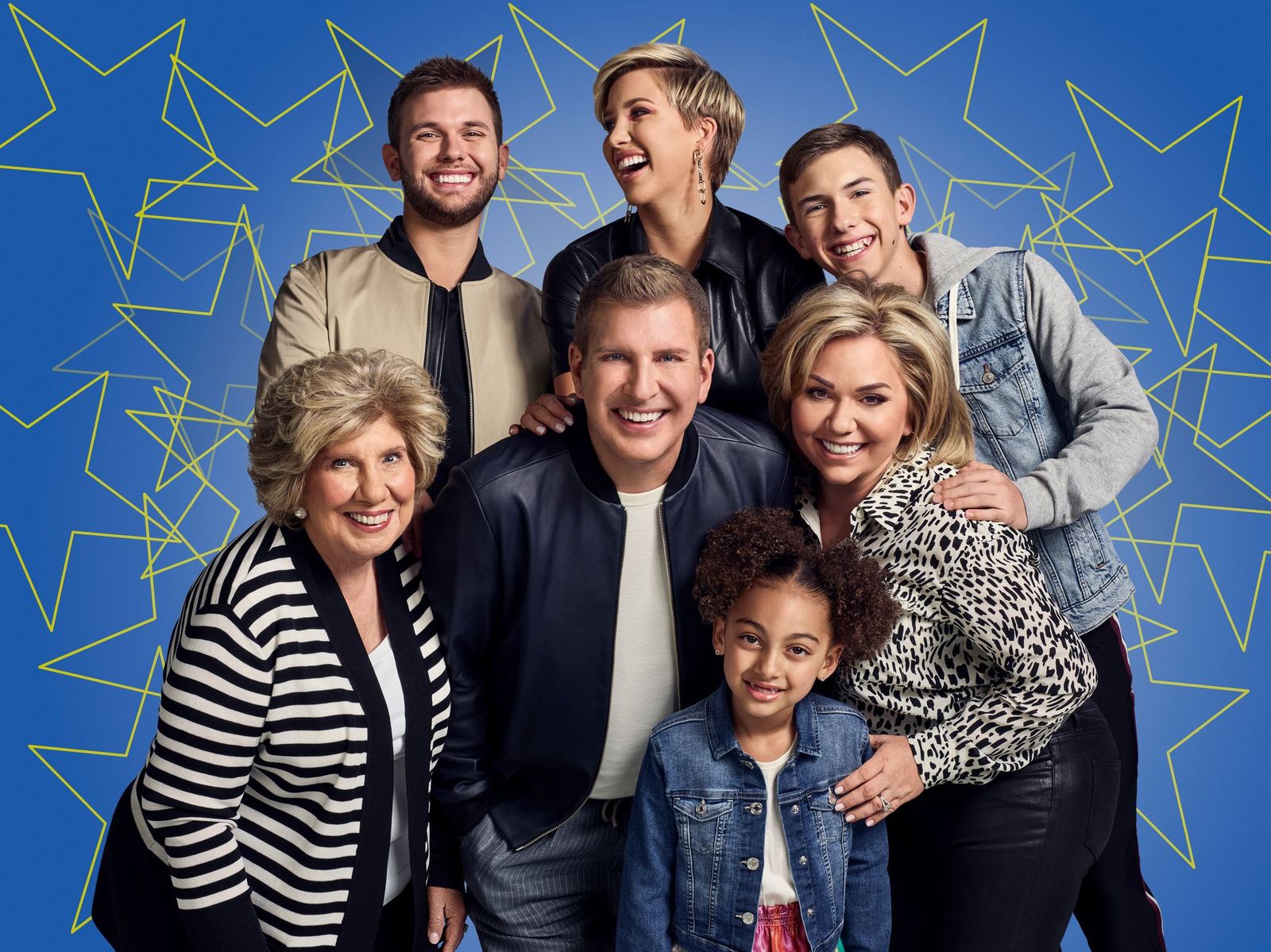 Faye, Chase, Todd, Savannah, Chloe, Julie, and Grayson Chrisley on "Chrisley Knows Best" | Photo: Tommy Garcia/USA Network/NBCU Photo Bank/Getty Images
She started off her lengthy tribute writing: "HAPPY BIRTHDAY to one of the greatest women that I know." The "Chrisley Knows Best" reality star noted how blessed and lucky she was to know her grandmother on a personal level compared to their viewers.
Savannah also joked about her grandmother butchering the English language but shared how she still managed to give great advice. The reality star also shared how she loved her nanny's cuddles and hugs and revealed that she never wanted to live without them.
She concluded her post by declaring her love for Faye and shared how she looked forward to going on more adventures with her. Savannah also wished her grandmother a great day.
For his part, Chase celebrated his grandmother's special day with a variety of photos and some hilarious videos. In the clips, Faye showed off her crazy humor while talking to her grandson.
CHASE WISHES NANNY A HAPPY B'DAY
He captioned the post writing: "Happy birthday to the Queen!" Reiterating his sister's message, he also shared his love for Faye and revealed how excited he was to get into some trouble with his grandmother on the night of her birthday.
He ended his message by wishing her a fantastic day and noted that she deserved it. Todd Chrisley's mother also got a loving birthday message from Savannah's boyfriend, Nic Kerdiles.
The Chrisley family came back onto our screens with season 8 on July 9, 2020. The USA Network show teased viewers with snippets of what to expect in a promotional teaser.
One of the scenes included Chase and Faye going to the mall to go shopping together. His nanny hilariously bought a back massager which her grandson recognized as a sex toy.
In the second episode of the season, Faye played a prank on her son when he tried to give her driving lessons. Todd went through the whole process of creating a driving course only for Savannah and his mother to abandon him on the street with his practice cones.
The duo even waved as they drove away from Todd who looked shocked. These are just some of the shenanigans the Chrisley family gets up to on Thursdays at 9 p.m. on USA Network.
Please fill in your e-mail so we can share with you our top stories!