HollywoodLife: Nikki Bella Is Savoring Every Single Moment With Newborn Son Matteo
Nikki Bella is soaking in every moment she has with her baby boy, Matteo. These days, she enjoys lots of time with the little one while her husband is away. 
On Wednesday, an insider for Hollywood Life shared details about how Nikki Bella of "The Bellas" lives her life these days with newborn Matteo. The baby boy is just a month old. 
Bella, 36, shares her first son with her fiancé, Artem Chigvintsev. According to the insider, the mother-son duo is home most of the time due to Matteo's age.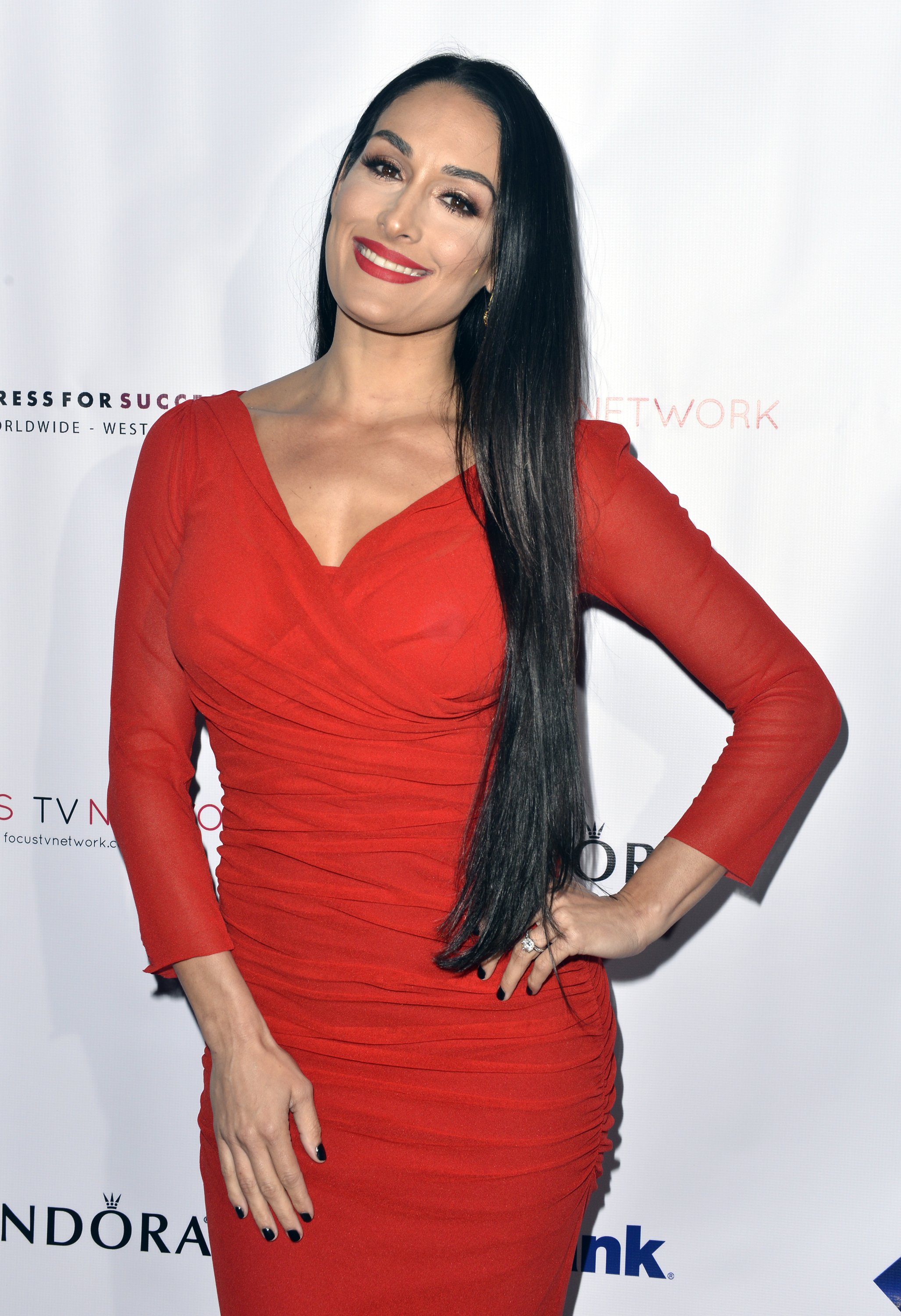 NIKKI CHERISHING EVERY MOMENT
They described the reality star as a very "protective mommy." As a first-time mother, Nikki is all about bonding with her son and learning the ins and outs of parenthood. The source added: 
"Nikki is just savoring every single moment with him, and she's not even worried about what happens in the future. She's really just focused on the present and being there for Matteo."
Nikki is stepping up, especially now when Chigvintsev will not be around. The professional dancer will soon be out filming season 29 of "Dancing with the Stars."
The source notes that Chigvintsev will miss his family but is doing what he has to provide for them. If he wins, he will have secured Matteo's future college funds.
NIKKI GOING IT ALONE
Earlier this week, Nikki lamented the fact that her husband would be away on an episode of "The Bellas" podcast. The star will receive almost no help due to the coronavirus pandemic. 
Sister Brie is the exception. Brie has a lot going on herself as she also gave birth a month ago, just one day after her sister. She shares a newborn son, Buddy, and a three-year-old daughter, Birdie, with her husband, Daniel Bryan.
Finally the news is out! 🕺🏼🕺🏼 I'm back on @DancingABC who will my Celeb be?🤔😀

I'm dedicating this Season 29 of DWTS to my baby boy 👶🏼 #dwts pic.twitter.com/KoR8tBIG0e

— Artem Chigvintsev (@artemchigvintse) August 24, 2020
HELP FROM HER TWIN SISTER
Now and then, Brie steps up for her sister and assists with baby Matteo. The bundle of joy was born on July 31, weighing seven pounds, three ounces, and measuring 19-and-a-half inches long.
Nikki and Brie announced they had gotten pregnant at around the same time in January. Since then, they have shared photos during every step of the journey. 
NEW DAD CRIES LIKE CRAZY
Although he was not the one delivering, Chigvintsev was so moved when his son finally arrived that he shed some tears. Last month, the professional dancer confessed so sobbing like a baby upon Matteo's birth.
Speaking in a Zoom interview, Chigvintsev joked about how bad his crying was. Still, he admitted that he would relive the experience every day if he could.