Check Out Kandi Burruss' Chic Tie-Dye Outfit That Is Perfect for a Summer Look
The "Real Housewives of Atlanta" star Kandi Burruss is bringing it back to the 70s by posing in a cute tie-dye outfit. Check out the photos now. 
Kandi Burruss knows how to make pretty much anything look fashionable and that includes a look that has been primarily delegated to the Woodstock era. 
While most people would put the bright colors reminiscent of the original hippy, for Burruss, it's a chance to show off her fantastic figure. 
This isn't the first time that the star has rocked tie-dye after previously posting a photo of herself in black and white trousers and a crop top. 
Her more recent outfit is slightly more colorful as Burruss modeled blue and pink trousers with another matching crop top and captioned it:
"Tuesdays are for tie-dye! ? new inventory at @tagsboutique! TagsAtl.com"
It seems that bright colors are a family favorite after her daughter Riley Burrus debuted her hairdo which featured bold red streaks. 
Burruss soon followed suit unveiling her new purple highlights and revealing that the color change had been inspired by her character in the third season of "The Masked Singer."
They had originally had some reservations about using a surrogate to carry their child.
Last year, Burrus welcomed her youngest daughter Blaze into the world, revealing that she had been born via surrogacy. 
The reality star opened up about the process saying that they initially had some reservations about using a surrogate to carry their child. She said:
"How can you trust somebody with your most precious possession, your most precious gift...somebody that you barely know?"
Burruss, who shares her daughter with husband Todd Tucker, added that despite their doubt, it was the best decision that they ever made. 
She shared that her surrogate Shadina became part of the family and always managed to put them at ease by constantly volunteering information to the couple.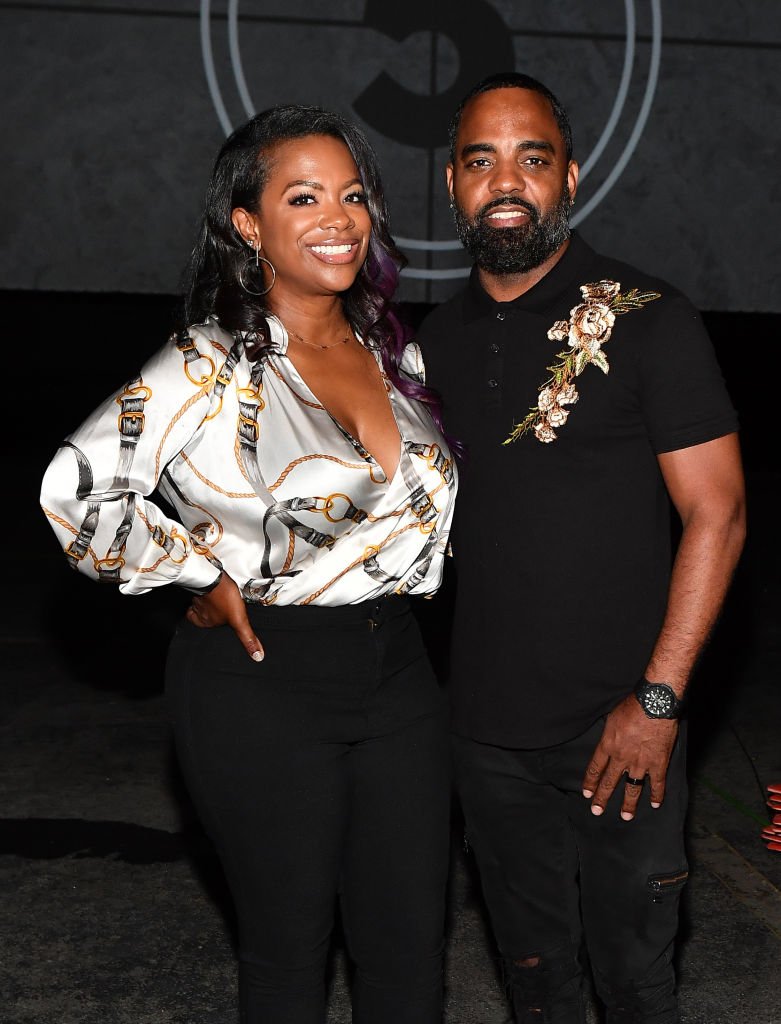 In lighter-hearted news, students at Georgia State University College of Law will soon be able to study Burruss' career as part of their course. 
Launched last year with the "Legal Life of Ludacris," the new course is part of the Entertainment, Sports, and Media Law initiative started to help students prepare to practice law in the entertainment industry.