Kandi Burruss' Daughter Blaze Turns 6-Months-Old – Watch the Little One Jumping in Her Mom's Arms
Reality star Kandi Burruss' baby reached another milestone as she turned 6-months, and the excited mom shared a cute video of her daughter dancing in her arms.
"Real Housewives of Atlanta" star Kandi Burruss has been keeping her fans entertained through the novel coronavirus pandemic as she seems to always have something to sing about or celebrate.
Burruss, who recently won season 3 of "The Masked Singer," disguised as "Night Angel," beating fellow finalist Bow Wow and Jesse McCartney, is once again in an ecstatic mood.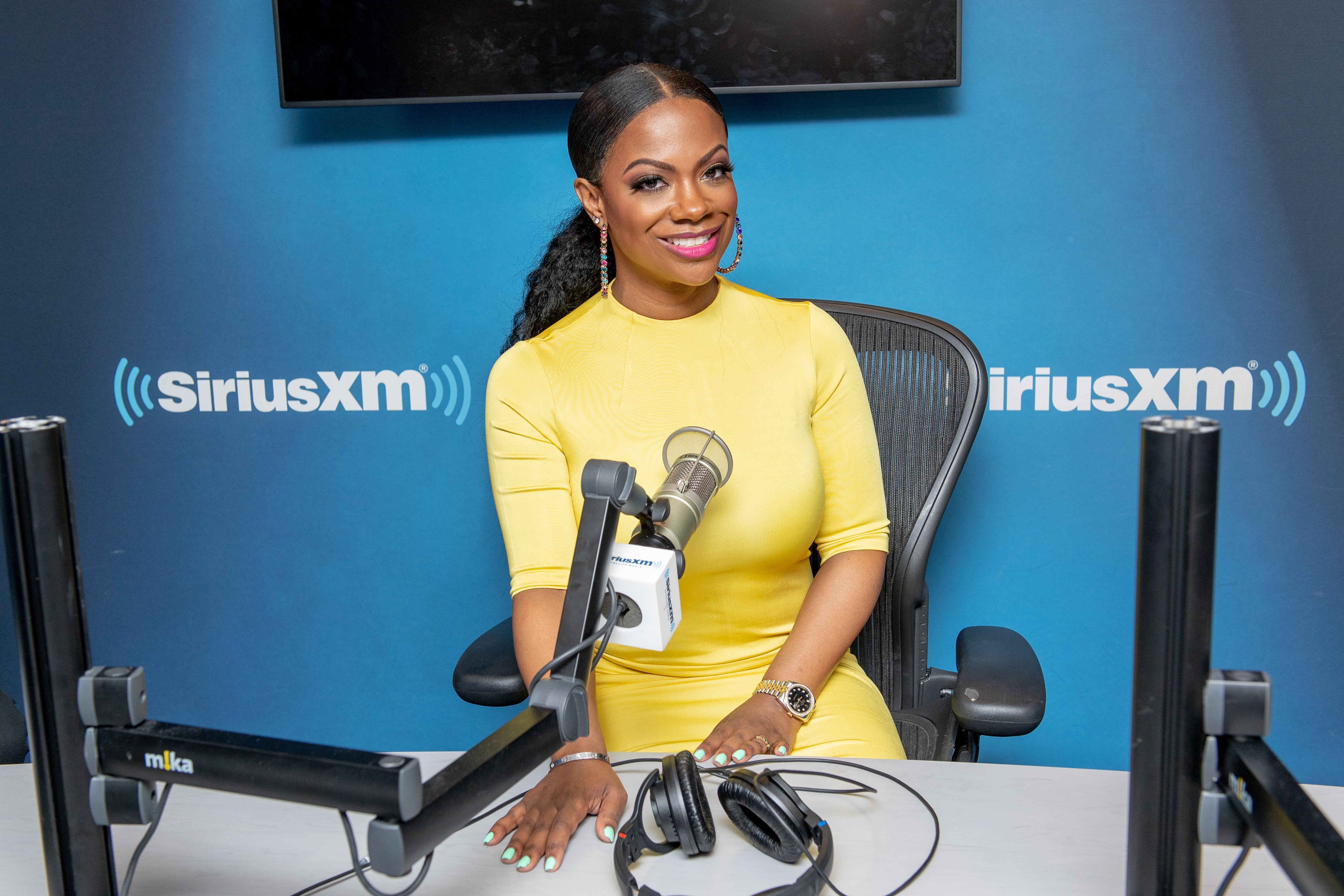 Only this time, the former "Xscape" singer is celebrating a milestone for her daughter, Blaze. The little angel was born in November 2019 and recently turned six months.
The doting mom took to her Instagram page to share a cute video with her daughter. In the video, Burruss held Blaze while she gushed about her special day. While sharing the video, the 44-year-old wrote:
"We've got a lot to celebrate! @blazetucker is 6 months... I won @maskedsingerfox..."
Burruss' son Ace Wells Tucker also featured in the video, and the mother of three didn't leave him out of her reasons for celebrating as she quipped on how he also won the science fair.
The business mogul and her husband have consistently shown their adoration for their daughter as they flaunt her pictures on their social media accounts, and the little tot never fails to dazzle. 
Despite the practice becoming very popular in recent years, there is still a fair amount of stigma attached to it.
Blaze is Kandi's second child with husband Todd Tucker. The couple got married in 2014 and welcomed their first child, Ace Wells in 2016, while their daughter was born in 2019 through a surrogate. 
In the past, Burruss had experienced some delivery complications, and so the couple decided that surrogacy would be the best option to carry their daughter.
Burruss reserved some special praise for her surrogate Shadina Blunt, and OB-GYN Dr. Jackie Walters, for a smooth delivery process. In an Instagram post, she wrote:
"I just wanna say thank you sooooo much to @therealdrjackie [and] @shadinablunt for helping us..."
Celebrities making use of surrogate moms to carry their child has become a common practice in recent years, and Burruss joins the likes of Andy Cohen, Kim Kardashian, Gabrielle Union, Sarah Jessica Parker, and many more, in welcoming their babies through surrogacy. 
Despite the practice becoming very popular in recent years, there is still a fair amount of stigma attached to it. Kandi revealed how she faced some judgment from a family member who wasn't impressed with her decision to use a surrogate.
Burruss claimed that she felt hurt by the comments but added that she has now moved past it. While leaning on the support of her husband, Todd, the RHOA star says she is now confident in her decision and has no regrets.