DJ Khaled Is a Picture of an Ideal Father as He Poses with His Son Aalam in a Cute Photo
DJ Khaled proved he is the ultimate father as he posed with his second son, Aalam, in a cute Instagram photo. The little bundle of joy bore a striking resemblance to his producer father.
DJ Khaled has established himself as one of the top producers in the music industry. However, his most important job is being a father to his two sons, Asahd and Aalam.
The doting father recently warmed fans' hearts with a super cute photo of him and Aalam on his Instagram page. The "I'm The One" crooner proudly carried his son in his arms as they posed for the camera.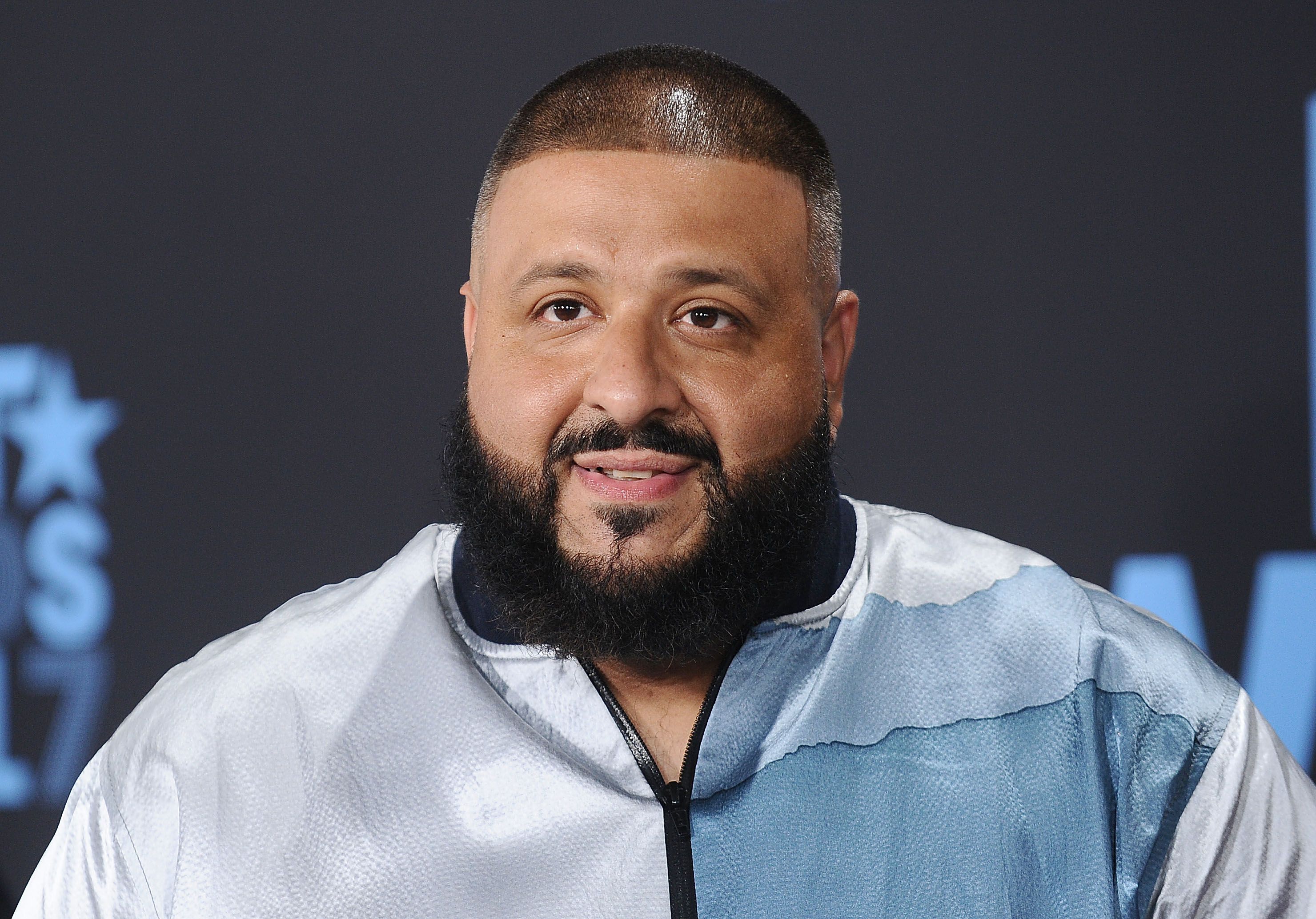 The little tot, however, had his eyes on something afar as he beamed with delight. Dressed in a green top and blue shorts, baby Aalam bore a striking resemblance to his dad who donned a white shirt with colorful patterns at the collar. 
Since welcoming Aalam, the producer [DJ Khaled] has proudly flaunted his beautiful family of four to the world.
Khaled's jewelry game was also top-notch as he adorned both wrists with a bejeweled wristwatch and bracelet. The sweet post was captioned:
"So you know who I do it for. Jus know SO YOU KNOW. Love u so much @aalamkhaled. LUV ALWAYS KHALED KHALED"
Dj Khaled welcomed baby Aalam in January with his wife, Nicole Tuck. The little bundle of joy joined older brother Asahd, 3. The Grammy winner shared the great news of his second son's birth with a photo of him giving his wife's doctor a high-five.
He kept fans updated with the birth process sharing several images of him in the waiting room, looking apprehensive and waiting for his newborn son.
Since welcoming Aalam, the producer has proudly flaunted his beautiful family of four to the world. Back in April, he shared a photo of his family enjoying some quality time amid the stay-at-home orders. Unfortunately, the rapper ended up getting roasted for his poor grooming.
The recording artist looked nothing like himself with his overgrown hair and beard with grey patches. However, the "Wild Thoughts" crooner didn't take the cruel comments to heart as he poked fun at himself with a subsequent side-by-side photo of his groomed look alongside a rough one.
While the renowned DJ hasn't looked like himself due to the lockdown, his music style has remained top-notch throughout the quarantine. 
In July, Khaled dropped two new tracks from his upcoming album, "Khaled, Khaled." The hit songs, "Greece" and "Popstar" were released in collaboration with Drake for his 12th studio album which is a follow-up to his Award-winning album, "Father of Asahd."