Michael Strahan's Twin Daughter Isabella Shows off Her Gorgeous Ginger Locks in a Photo
Michael Strahan's twin daughters have been traveling. Isabella and her sister, Sophia love to share their sisterly moments on their Instagram and have given a peek into their travels.
Isabella and Sophia Strahan are certainly familiar with traveling in comfort as their famous father, Michael Strahan, is a huge TV personality and former footballer. This proud dad loves to pose with his daughters on his Instagram and at major events like the Kids' Choice Sports that they attended together in 2019. 
The twins' unique ginger locks make the cute and fun moments that the pair shares truly stand out. They are young and busy and their father approves.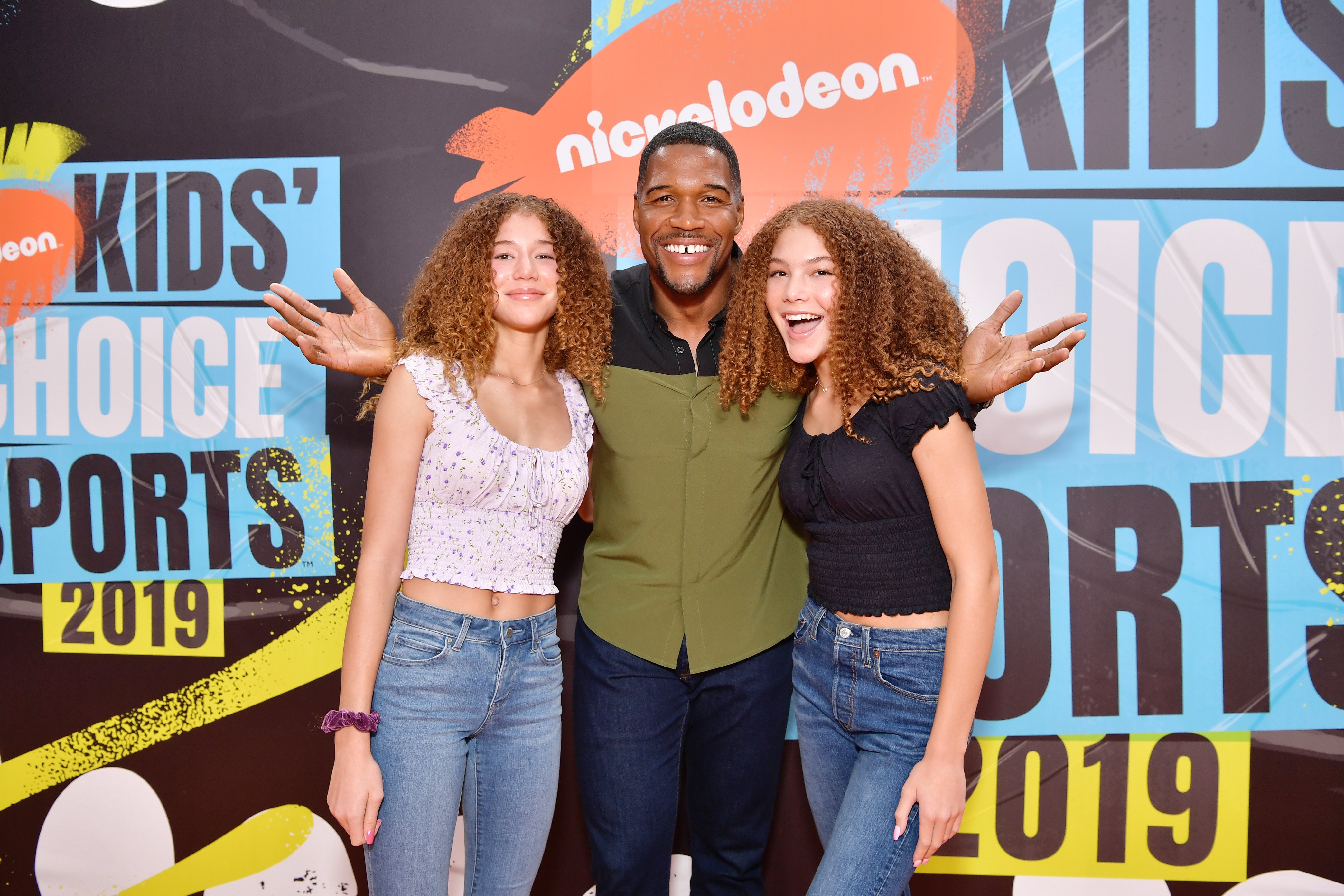 According to their father, it is not unusual for the twins to be out and about. Strahan explained to People that the twins have a busy lifestyle and are always up to something:
"One time they flew out to D.C. and interviewed the First Lady for GMA, then the next day their mom was sending me a video of them riding horses and splashing around in a muddy corn field."
ISABELLA'S CUTE SNAP IN THE AIR
The girls have taken to the skies once again. In a recent story posted on Sophia's Instagram page, she shared a photo of her sister, Isabella on an airplane. The teen looked cool and casual in blue.
Though tied back, Isabella's beautiful ginger locks were still shown off in this cute capture. Even with a mask covering half of her face, her unique look was still easy to spot.
Isabella looked happy to be traveling as she let her smile peek through from above her face mask for the photo. Her youthful radiance shined through this image.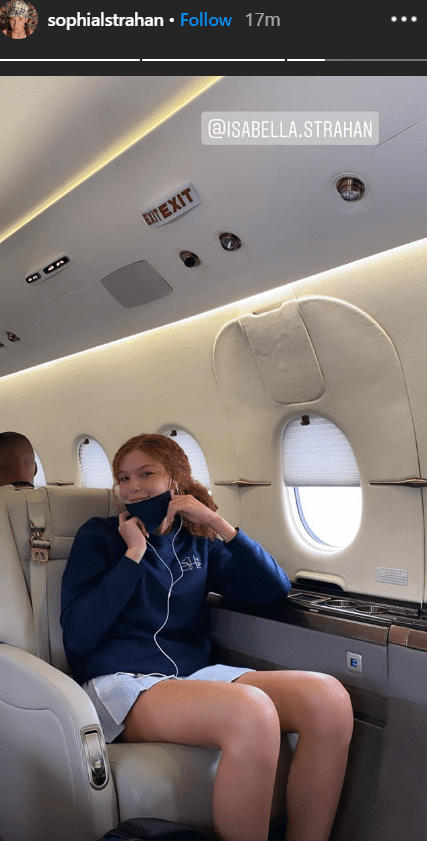 MICHAEL'S PREVIOUS MARRIAGES 
Strahan had the twins with his second wife, Jean Muggli, in 2004. However, two years later, the couple divorced.  He also has a daughter named Tanita and a son named Michael Jr. from his previous marriage to Wanda Hutchins.
The twins were, however, not raised in the same household as their stepsiblings. In fact, Strahan's older children were raised in Germany with Hutchins while the twins were based in the USA. Despite the separation, Strahan expressed that they are all still very close.
ISABELLA'S SIBLINGS
As a father of four children, it's important to Strahan that he makes time for them. He values family and expressed his dedication to his kids to People saying:
"My kids give me strength. I love being with the kids. To me it's all about family, now more than anything."
While raising his kids in separate countries, Strahan had to frequently fly between locations to see his children. It seems Isabella has now adopted this life in the sky with her sister.
With such a supportive and devoted father, it's no surprise that Isabella and Sophia are enjoying life to the full. From traveling independently without their dad to walking the red carpet, these teens have a life many would be envious of.