Kelly Clarkson Stuns Fans with Powerful Rendition of 'I Heard It Through the Grapevine'
Singer Kelly Clarkson stuns viewers of her self-titled show with an incredible rendition of Marvin Gaye's 1968 hit song, "I Heard It Through A Grapevine."
In 2002, singer Kelly Clarkson rose to fame when she blew the "American Idol" audience away with her phenomenal voice. Fast forward to 2020, and the stunning singer is still doing the same.
In her recent episode of her self-titled talk show, "The Kelly Clarkson Show," the singer performed a moving rendition of Marvin Gaye's classic, "I Heard It Through the Grapevine."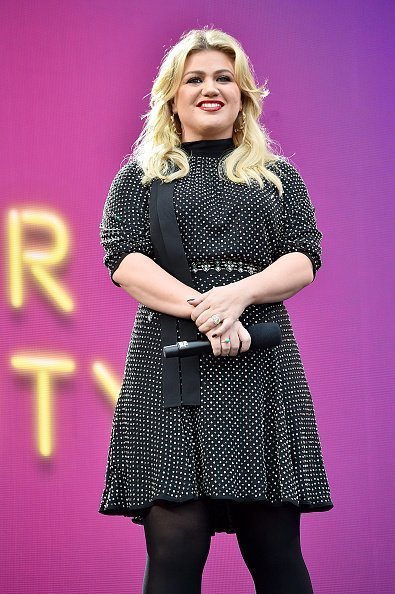 The performance was the most recent addition to her famous Karaoke segment wittily coined as the "Kellyoke" segment. Clarkson's band was all set up and ready to roll in a studio and hit it as soon as she chimed in remotely.
The 1968 hit song transformed into an even more interesting listen as the "What Doesn't Kill You" crooner added a touch of blues and her unique style to it.
"I Heard It Through the Grapevine" was one of Marin Gaye's most popular songs as well as the first-ever of his songs to top the Billboard Hot 100 chart. For Clarkson, it seems that Gaye's music has been interestingly intertwined with her history and music career.
Clarkson was the first winner in the entire "American Idol" franchise when it first began in 2002.
Back in 2002, when she competed on "American Idol," she and Tammi Terrell performed an iconic duet of the legendary singer's song, "You're All I Need to Get By."
In August, Clarkson performed a sizzling version of the Four Tops' classic 1965 Motown hit, "I Can't Help Myself (Sugar Pie, Honey Bunch).@ The performance was so incredible that her fans reportedly begged her to crack a Motown album out for them.
With the pandemic still ongoing, many shows have continued productions remotely. Clarkson did not hesitate to join the train and has not missed a beat since going remote with her show.
The Kellyoke segment has come alive several times with mind-blowing and incredible covers by Clarkson with songs from great artists like the Chicks, Whitey Houston, Wynonna Judd, Rascal Flatts, and the Beach Boys.
Clarkson was the first winner in the entire "American Idol" franchise when it first began in 2002. Since then, the singer's career took off exponentially.
Her first single, "A Moment Like This," made the incredible leap from No. 52 to topping the Billboard charts. Her second album, "Breakaway" snagged her two Grammy Awards, and since then, more hit singles followed. In 2019, she launched her show with actor Dwayne Johnson as her first guest.
The Texas-born singer tied the knot with her husband, Brandon Blackstock, in 2013. They have two kids, River and Remington, and share Backstock's children from a previous relationship. Clarkson has a great family and a great show, and clearly, she still has the firepower when it comes to her powerful voice.