Kandi Burruss' Baby Steals Hearts as She Shows Her Charming Smile with Little Teeth in New Snaps
Kandi Burruss's baby daughter Blaze Tucker stole hearts when she showed off her cute teeth while smiling in new Instagram photos. The little girl is the spitting image of her mom.
Kandi Burruss' daughter Blaze Tucker is growing up so fast and it's super adorable to see! The almost 1-year-old tugged at hearts in a recent series of snaps shared on her Instagram page.
Baby Blaze looked so cute in her walker as she flaunted her captivating smile to her 191,000 followers, giving them a glimpse of her cute little teeth.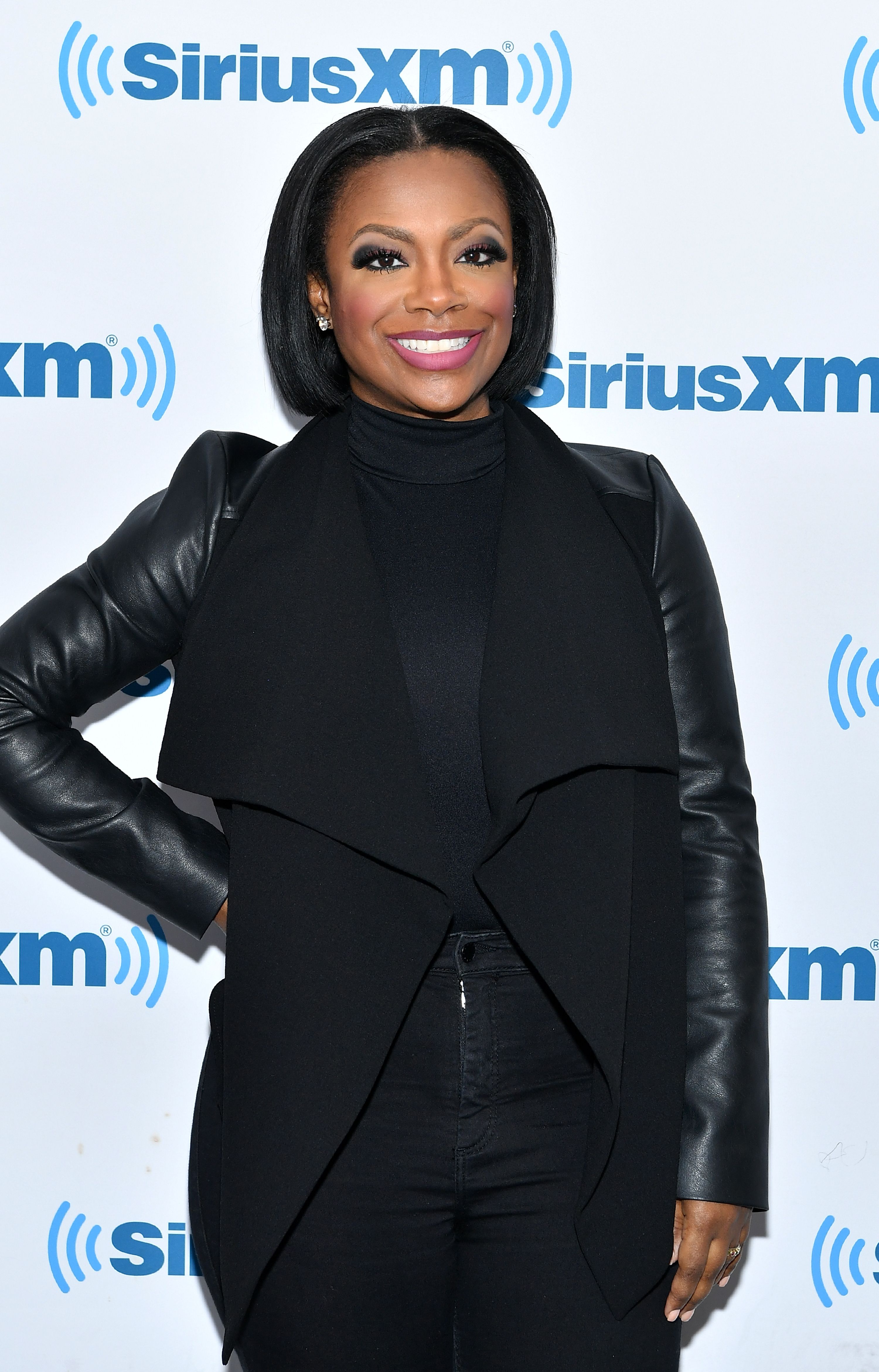 In the first slide, Burruss' mini-me looked adorable in a colorful walker as she extended her arms towards the camera while holding a pair of glasses. The second slide gave fans a proper look at her little front teeth as she smiled widely and fumbled with her glasses.
Burruss and her husband Todd Tucker welcomed Blaze in November 2019 via surrogate.
The gorgeous photo was captioned with a lovestruck emoji as words were not enough to describe how precious the 9-month-old looked. The sweet photos received thousands of likes and several comments from fans who fawned over the baby girl. One user gushed:
"Kandi, oh my god, she's gorgeous and your spitting twin."
Others praised the toddler's charming smile and talked about how the photo uplifted their moods. Baby Blaze is no stranger to tugging at hearts as this was the case back in May when her mom celebrated her six-month-old birthday.
The "Real Housewives of Atlanta" star took to her Instagram to share a 2-minute-long clip commemorating the milestone. In the lovely video, the proud mom held her baby on her lap and playfully bounced her while telling her followers the good news.
Blaze's birthday wasn't the only celebration in the Burruss-Tucker household as the reality star revealed that big brother Ace won the science fair that month.
Burruss also had a milestone of her own to celebrate as she won the third season of "The Masked Singer." She showed off her trophy in the video and announced that she had dropped a single titled, "Used To Love Me."
Burruss and her husband Todd Tucker welcomed Blaze in November 2019 via surrogate, and ever since, it's been a celebration galore for the family. The super photogenic baby has her parents and older half-siblings, Riley Burruss and Kaela Tucker, fawning over her every chance they get.
Unfortunately, welcoming baby Blaze into the family came with its challenges, as Burruss revealed that her family members judged her for using a surrogate.
The 44-year-old opened up about the stigma she faced in a video on her YouTube channel, where she introduced her surrogate to the world. 
She recalled a family member texting her when they found out she was using a surrogate and asking her why she chose not to carry her baby. The former Xscape singer who had struggled with fertility issues in the past admitted that she was hurt but the joy of having her daughter has helped her move on from it.