Here Are the Classic Black Shows Coming to Netflix in September
Some classic Black movies and series are coming to Netflix this December to the delight of fans. Among the long list are iconic 90's shows like "Sister Sister" and "Girlfriends."
For people that missed chilling on the beach and going on vacations in the summer due to the ongoing pandemic, Netflix has found a way to make September worth it!
The streaming platform has a host of classic Black movies coming to our screens this month. Below are the new titles coming to Netflix so buckle up and get ready to start bingeing!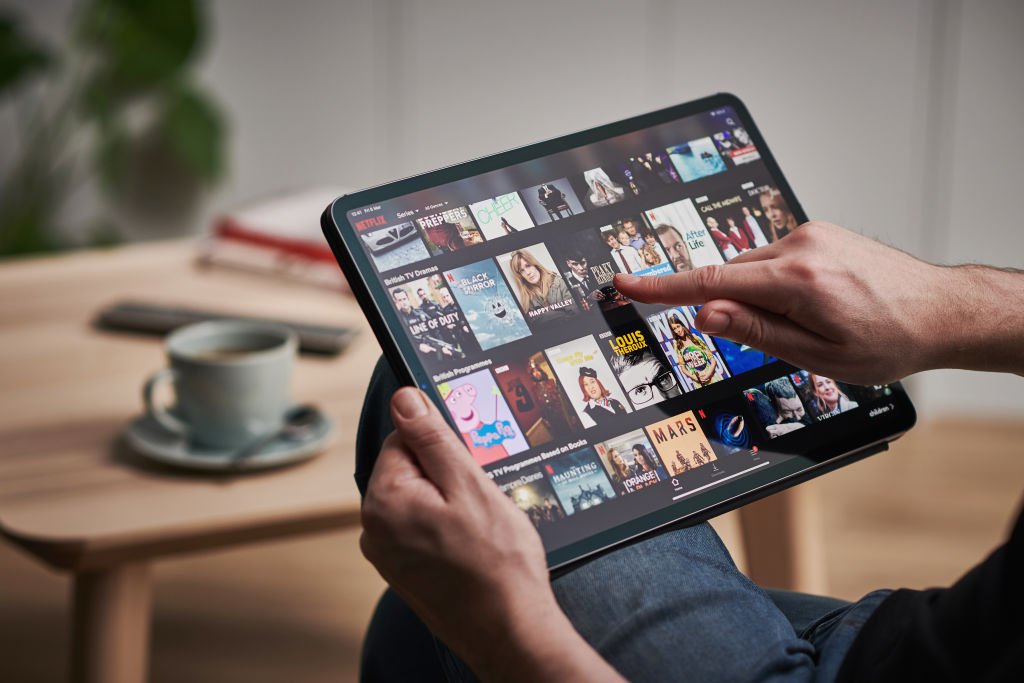 "SISTER, SISTER"
The old favorite which featured twin sisters Tamera and Tia Mowry will be hitting the screens this month. The show, which originally ran from 1994 to 1999 tells the story of twin sisters separated at birth who reunite after 14 years with their new blended families.
Netflix first announced that it acquired the 90s show in July alongside six other Black comedy classics under the Strong Black Lead programming. The show's airing is a worthy welcome for fans of the sitcom who have been clamoring for a reboot.
So honored that our little old show is getting as much love today as it did 26 years ago when it premiered. We're in the top 3!

Thanks to everyone watching #SisterSister on Netflix! 🙏♥️ pic.twitter.com/7ZwOps7Oey

— Jackée Harry (@JackeeHarry) September 2, 2020
"GIRLFRIENDS"
Another beloved classic coming fans' way is the UPN sitcom, "Girlfriends" which features Tracee Ellis Ross, Jill Marie Jones, Persia White, and Golden Brooks. It tells the story of four young women as they navigate life's ups and downs. 
The show ran for eight seasons before it ended in 2008. The sitcom was part of the classics announced back in July by the Strong Black Lead arm of Netflix. The return of the favorite to the screens is a delight for fans who enjoyed a mini-reunion of their girls on season 6 of Ross' hit show, "Black-ish."
During an interview with Entertainment Weekly, the actress revealed that she had been looking forward to a "Girlfriends" reunion as the show was cut prematurely. So when the producer of "Black-ish" suggested it, she jumped at it.
MORE CLASSICS COMING YOUR WAY
"Barbershop" is another old school film bound to make fans take a trip down memory lane as they will get the chance to see actor Ice Cube's roots. 
The 1989 civil war film, "Glory," will also make its Netflix debut showing the younger generation how actors Denzel Washington and Morgan Freeman used to do it back in the days. 
Other movie classics coming to the platform include "Menace II Society," "Set It Off," "Anaconda," and "Lakeview Terrace."
Listen!! If it's not a Cleo and Ursula vibe, then I don't want it 😍 #SetItOff pic.twitter.com/BxHlb7ih3i

— Strong Black Lead (@strongblacklead) September 2, 2020
THERE WILL ALSO BE NEW SHOWS
September won't only be about old shows as a new series titled "Bookmarks: Celebrating Black Voices" will be available. The children's program will show celebrities reading children's' books from Black authors. 
Meanwhile, the Oprah Winfrey Network's show, "Greenleaf" will be making a return for its fifth and final season on September 10. 
The month also promises some reality shows like "The Rap Game" featuring Jermaine Dupri and Queen Latifah, and "Gims: On the Record."
"They learn about their world and their place in it. It broadens their understanding of what is possible for themselves." — @Lupita_Nyongo on the importance of telling Black stories in the new series Bookmarks: Celebrating Black Voices. pic.twitter.com/WShca8GvrL

— Netflix Queue (@netflixqueue) September 2, 2020
There is also "Country-ish," which will focus on the life of country musician Coffey Anderson and his wife Criscilla, alongside "A Song From Latasha," a documentary about the life of a 15-year-old murder victim, Latasha Harlins. Lastly, there will be a stand-up comedy special by comedian Michelle Buteau titled, "Michelle Buteau: Welcome to Buteaupia."
The month of September is undoubtedly going to be a great one for subscribers!