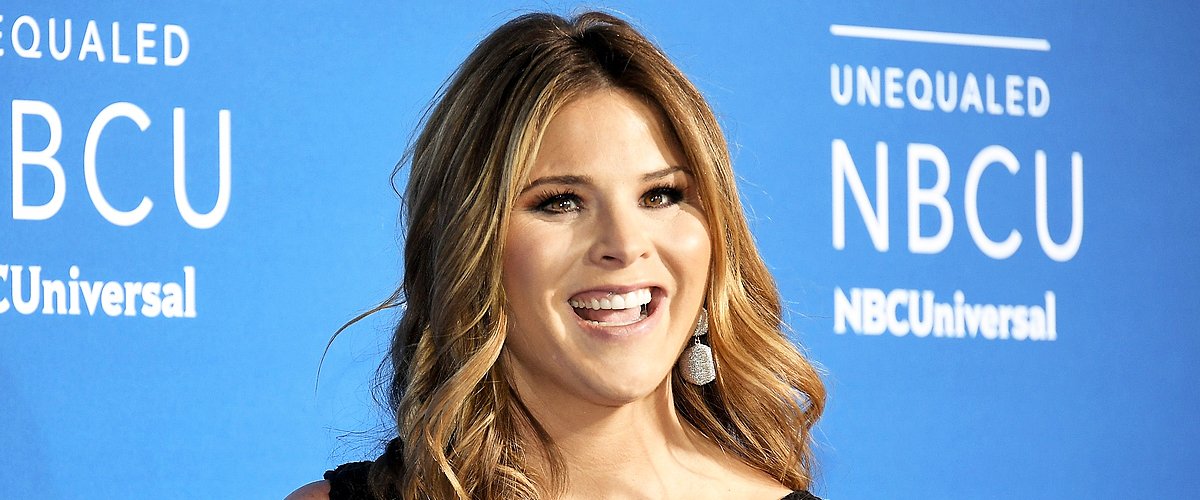 Getty Images
Jenna Bush Hager Is a Proud Mother of Three — Meet All Her Adorable Kids
For TV personality Jenna Bush Hager, her children come first, and this is highlighted by her Instagram page, which is brimming with adorable photos of her three lovely kids. Here is all you need to know about them.
Motherhood comes with great responsibility and can be a very tricky affair. However, amidst all the drama and complexity, it is a genuinely rewarding experience that changes a person.
Over the years, fans of TV host Jenna Bush Hager, 38, have watched as she evolved from America's first daughter into a proud mother of three adorable kids — a role which she prioritizes above every other thing in her life.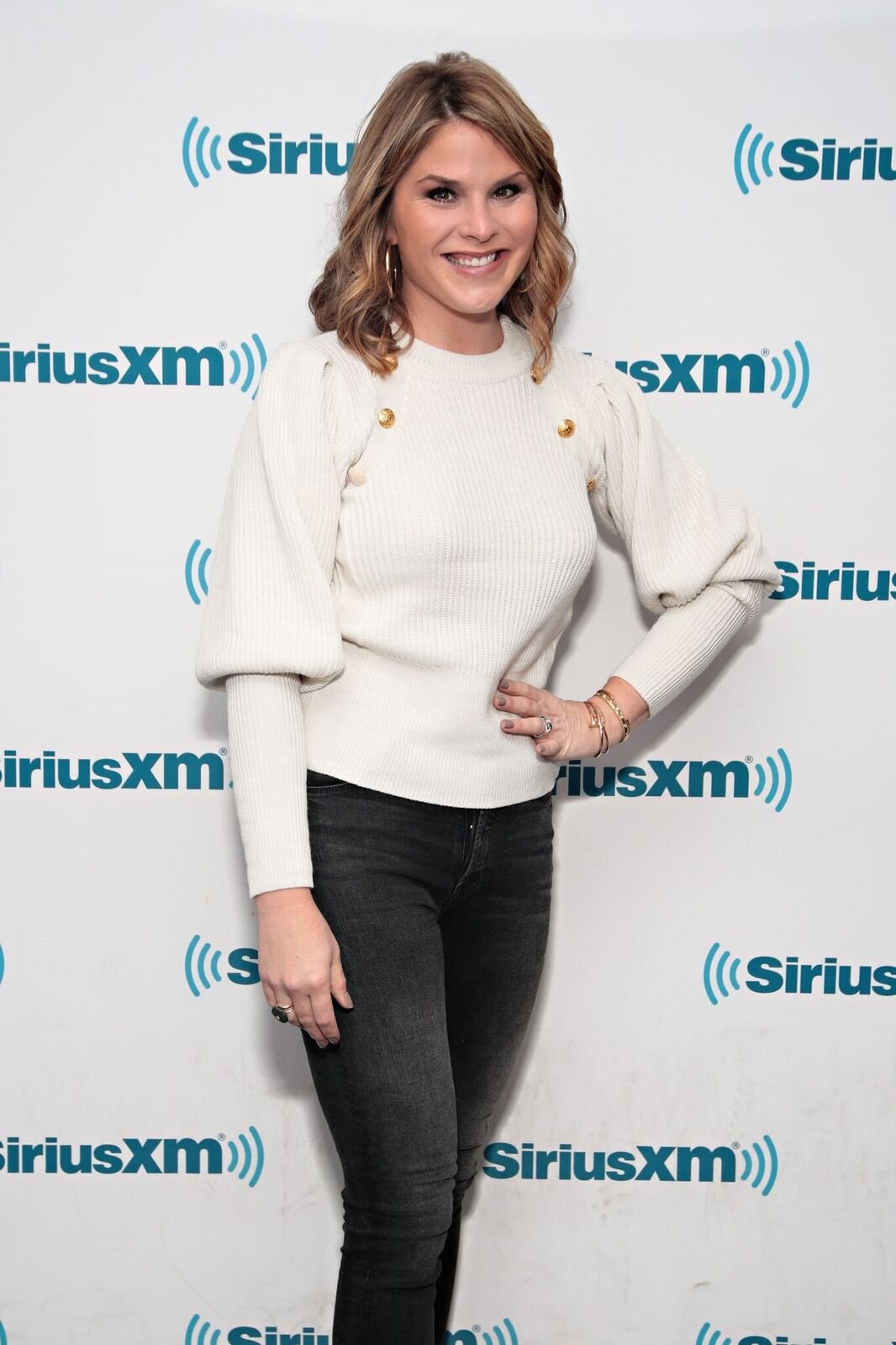 Jenna Bush Hager visits the SiriusXM Studios on November 15, 2017. | Photo: Getty Images
For anyone who follows Jenna, who is the daughter of the 43rd U.S. President George W. Bush and former First Lady Laura Bush, it is easy to tell that she is completely in love with being a mother to her three kids.
Jenna opens up about raising her two kids and how her mom influenced her parenting style.
The trio is so adorable and even have cute nicknames to top it all off. It is little wonder that the 38-year-old journalist cannot help but dote on them at every given opportunity. Here is how it all began.
JENNA BUSH HAGER AND HENRY HAGER'S INTERESTING LOVE STORY
Jenna and Henry met through a mutual friend in 2004 during her father's re-election campaign. Hager was invited to Jenna's house to watch a football game, and the pair immediately struck a connection.
Shortly after they began dating, Jenna must have been convinced she had found the man of her dreams because she proposed to Hager. During an episode of "TODAY with Hoda & Jenna," in February 2020, Jenna opened up for the first time about the hilarious incident.
She explained: "After three months of dating—I might've had a Christmas cocktail—and we were dancing, and I said, 'This is it, I know it, let's just get married, what are we waiting for?' But "he smiled and was like, 'I'm crazy about you, but you're young.'"
Despite turning down Jenna's offer, the pair continued to date, and in 2007, Henry returned with a proper proposal, and this time everything went according to plan. The lovebirds finally tied the knot one year later, and they have been together ever since.
MEET JENNA BUSH HAGER'S KIDS
It is not misplaced to say that the last few years of Jenna's life have revolved around her kids and motherhood experience. For many years, the "Today Show" co-host wowed her fans with sweet and adorable moments with her daughters Mila, 7, and Poppy, 4 — and the pack has grown following her son's birth in 2019.
Jenna and her husband Henry Chase Hager tied the knot back in 2008, and they welcomed their first child, daughter Margaret Laura "Mila" Hager, on April 13, 2013.
Apart from being the first child of her parents, Mila is also George W. Bush's first grandchild. Mila's first and middle names hold some sentimental value for her parents, as she is named after her grandmothers: Margaret "Maggie" Hager and Laura Bush.
On August 13, 2015, the couple welcomed her second daughter Poppy Louise Hager. She was named after her great-grandfather, George H.W. Bush, who was nicknamed "Poppy."
In April 2019, during an episode of "Today with Hoda & Jenna," the 38-year-old news personality revealed she was expecting her third child, much to the surprise of her co-host Hoda Kotb. In her words:
"I'm very pregnant … I don't know how I hid this. I'm only telling because Mila and Poppy [Jenna's daughters] found out yesterday in their Easter baskets."
At the time, Jenna was already five-and-a-half months gone, and she eventually gave birth to her baby boy Henry Harold "Hal" Hager on August 2, 2019. The couple continued their family tradition by naming their son after three significant father figures — his dad, paternal grandfather, and maternal grandfather.
Last month, Jenna Bush Hager's baby boy turned one, and his proud parents celebrated the special day by planning a pool party. Jenna took to her Instagram page to share some adorable clips and photos from the birthday bash.
JENNA BUSH HAGER'S MOTHERHOOD EXPERIENCE
Jenna Bush Hager's children are super cute, and over the years, fans have caught a glimpse of their lives through the beautiful family photos and moments that Jenna generously shares on her Instagram page.
If you watch Jenna's segments on the Today Show, perhaps you might understand just how connected she is with her children. In June, Mila had her mom explaining to viewers when she crashed a remotely broadcasted episode of the program after an argument with her sister Poppy. The 7-year-old eventually continued the show with her mom and co-host Hoda Kotb.
In May, Mila was once again guilty of interrupting her mom's interview with "Valentine" author Elizabeth Wetmore during her live "Read With Jenna" Instagram chat.
Jenna's daughters are only 7 and 4, but they are already showing a clear distinction in personality. Jenna has been very involved in raising her kids right from day one, and she revealed the crucial thing when dealing with children is to avoid unhealthy comparisons.
In an interview captured in the May issue of Southern Living, Jenna opens up about raising her two kids and how her mom influenced her parenting style. She explained that her mom was not one to dish out advice, so she picked most of what she learned by watching. In her words:
"What she always conveyed is that we have the power to create the kind of home we want our kids to remember."
Since becoming a mom, Jenna has gone about creating a very fluid relationship with her daughters. Now that a baby boy has been thrown into the mix, it would be nice to see how the couple would balance their time and attention between all three of their children.
Please fill in your e-mail so we can share with you our top stories!