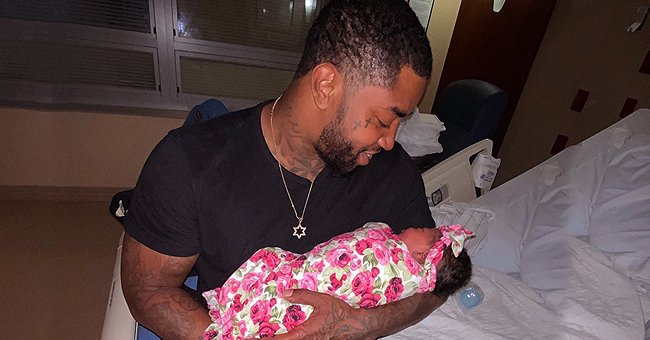 Instagram/adizthebam
Lil Scrappy Holds His Baby Daughter Xylo Wrapped in a Rose Printed Blanket on Her 1-Month B-Day
"Love & Hip Hop" star Adiz "Bambi" Benson delighted her fans with an adorable picture of her husband, Lil Scrappy, and their baby daughter, Xylo, who recently turned one month old.
Lil Scrappy and Bambi Benson are enjoying every bit of the parental bliss. The reality stars welcomed their daughter a month ago and it seems like she is the best thing to ever happen to them.
On her daughter's one month milestone, Bambi shared a heartwarming picture of Scrappy holding baby Xylo on the day she was born.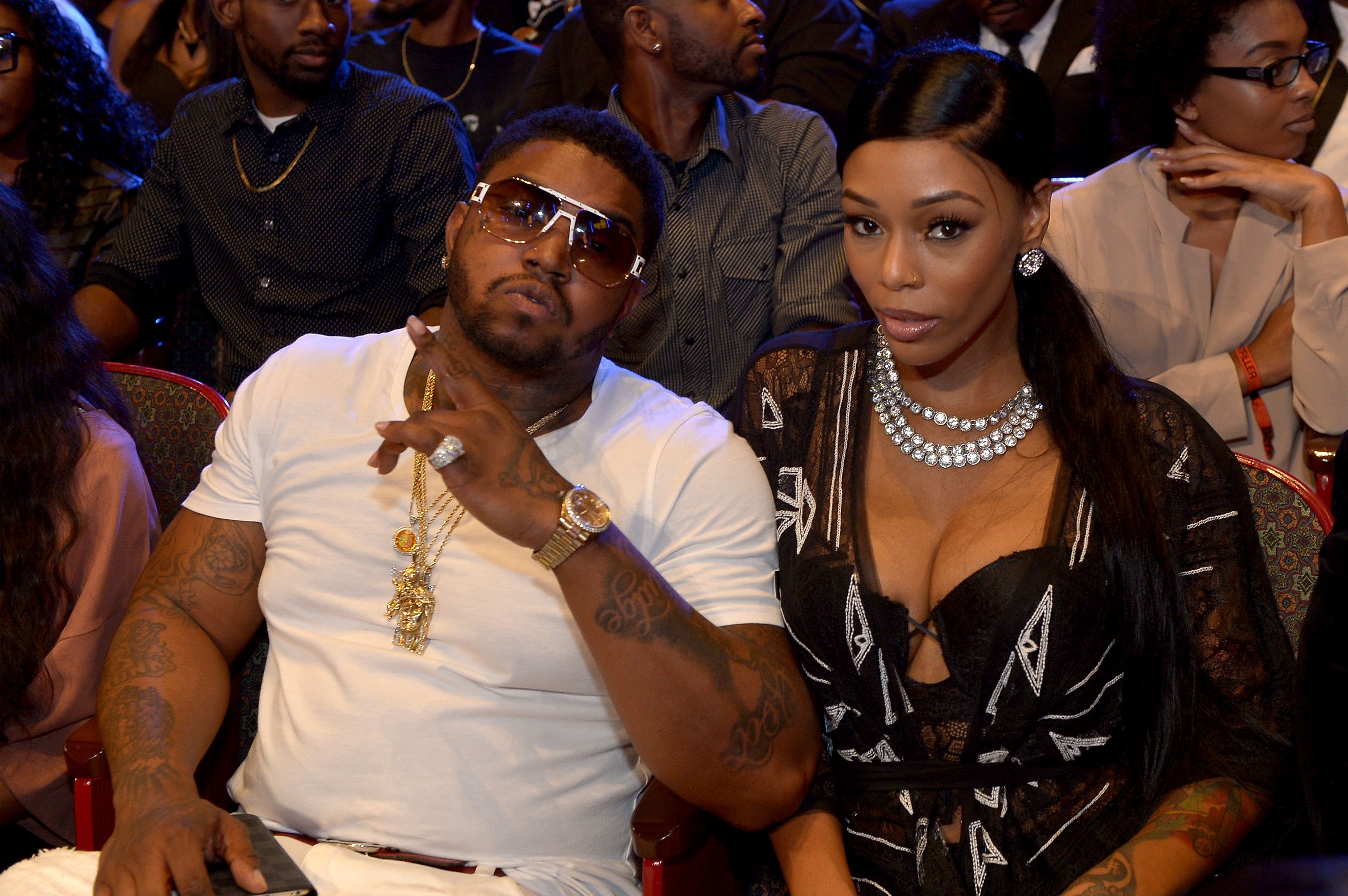 Lil Scrappy and Bambi Benson at the BET Hip Hop Awards at the Atlanta Civic Center on October 9, 2015 in Atlanta, Georgia. | Source: Getty Images
XYLO MAKES THEIR FAMILY COMPLETE
As he held his daughter on his arms, Scrappy looked at her with such affection that only a father holding their child for the first time can show.
Although it has only been a month since the couple welcomed their baby girl into the world, Bambi shared that she feels like they have known her forever.
The "Love & Hip Hop" star also shared that their firstborn son, Breland Richardson is adjusting well following the arrival of his little sister.
Scrappy and Bambi chose not to reveal her face for so long until the baby girl got her own Instagram account.
Bambi mentioned how everyone goes on about how they think Xylo looks like her father, but she thinks that the little one looks more like her.
After her daughter's arrival, Bambi feels like her life is going great. In the post, she thanked the higher power for all her blessings and showed nothing but gratitude.
Xylo arrived in the world on August 4, 2020. To announce her birth, Scrappy shared a photo of his wife cuddling their baby girl in the hospital bed and expressed his joy to have welcomed a healthy baby.
The couple kept their pregnancy a secret until the beginning of this year. Besides Xylo and Breland, Scrappy has a daughter, Emani, from a previous relationship.
WHY THEY DON'T SHARE HER PICTURES
After their daughter's birth, Scrappy and Bambi chose not to reveal her face for so long until the baby girl got her own Instagram account. Fans were wondering why they were hiding her face with one fan even calling Bambi out for the same reason.
The mother-of-two decided to clap back at the troll saying that she simply wants to protect the privacy of her daughter and does not want to be the one to decide what they share on the internet.
Please fill in your e-mail so we can share with you our top stories!