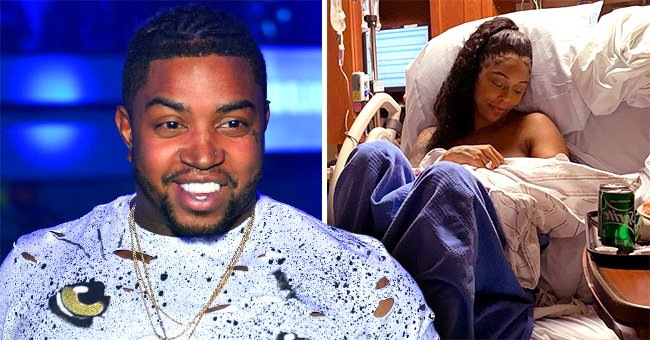 Instagram/reallilscrappy// GettyImages
Lil Scrappy and Wife Bambi Welcome Newborn Daughter –– Inside the Birth of Their Bundle of Joy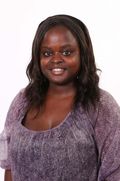 'Love & Hip Hop' stars Lil Scrappy and his wife Bambi announced the birth of their second child together. The couple shared the first pictures of their adorable newborn daughter.
Lil Scrappy and his wife, Bambi Benson, from "Love & Hip Hop" welcomed their daughter. The couple has a one-year-old son named Breland and the rapper has a daughter, Emani from his relationship with Erica Dixon.
On Monday, the couple welcomed their first daughter together, Xylo. Although they didn't have VH1 filming the birth, Lil Scrappy proudly documented the whole experience. In a video shot right before his daughter was born, he excitedly sang to the camera, "it's feeling to go down."
As Lil Scrappy posted videos of select moments from the hospital, the proud father of three also shared a video of a machine that showed Xylo's vitals while Bambi prepared for labor. In a heartfelt message about his daughter's arrival, Lil Scrappy wrote:
"#BabyXYLO beautiful head full of hair 7lbs 5oz we are blessed and I'm thanking God he blessed us with a healthy baby."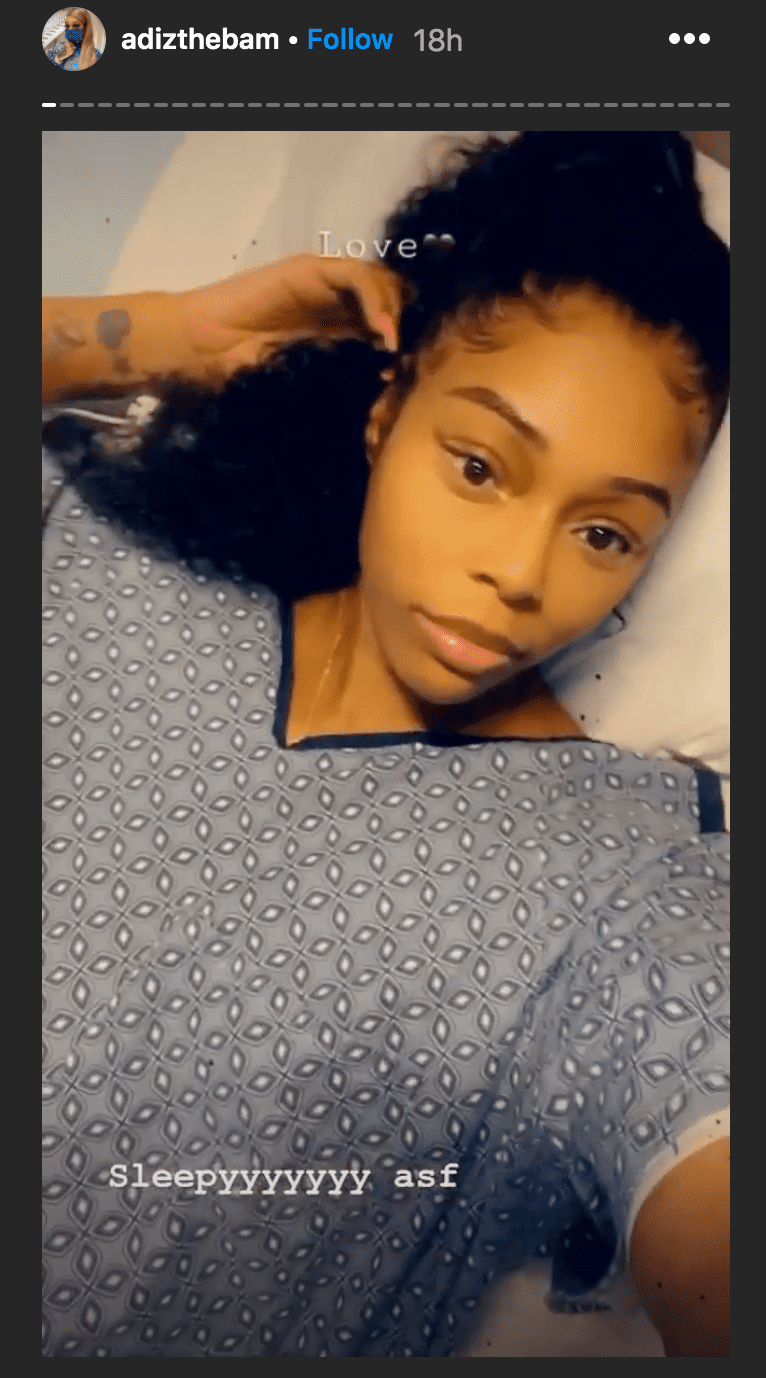 Bambi Benson from "Love & Hip Hip" lays on a hospital bed during labor before the birth of her daughter, Xylo Richardson | Source: Instagram.com/reallilscrappy
In anticipation of Xylo's arrival, Bambi also shared videos from her hospital bed. The reality star admitted that the whole experience had her feeling really tired.
In his announcement, Lil Scrappy gave a special shout out to his wife and praised her for pushing through 10 minutes of labor. He also revealed that their healthy newborn weighed 7lbs 5oz.
While sitting on the hospital bed, Bambi was pictured cradling Xylo and staring at her lovingly only minutes after welcoming their baby into the world.
The couple has not yet shared any photos to reveal Xylo's "beautiful head of hair" described by Lil Scrappy. They were careful to conceal their daughter's face as she lay in her mother's arms.
Please fill in your e-mail so we can share with you our top stories!