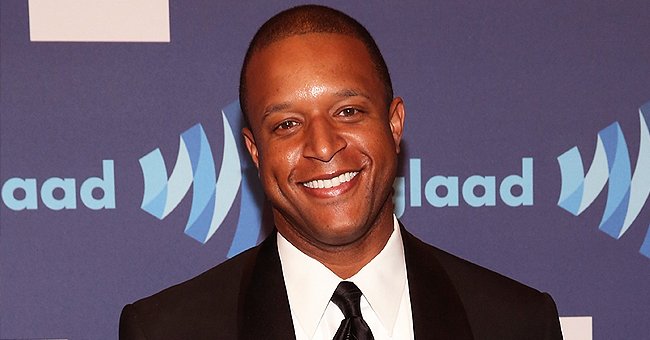 Getty Images
Craig Melvin from 'Today' & His Wife Lindsay Czarniak Have Fun as They Enjoy a Date Night
Journalist Craig Melvin and his wife Lindsay Czarniak enjoyed a fun date night as seen in new photos shared on Instagram. The lovebirds have been showing off their unique love since their union in 2011.
After almost nine years of marriage, Craig Melvin and his wife Lindsay Czarniak still keep the fire burning with date nights.
Amid the ongoing pandemic, the couple managed to find new ways to go on dates and have fun. They shared details of their date night in a recent post on Czarniak's Instagram page.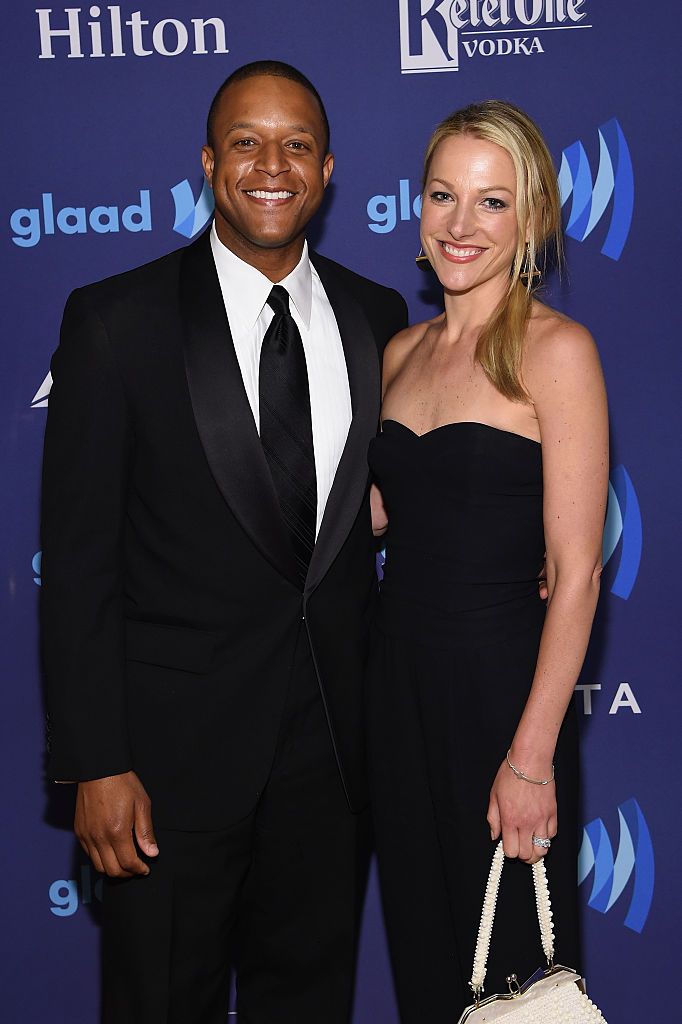 Craig Melvin and Lindsay Czarniak at the 26th Annual GLAAD Media Awards In New York on May 9, 2015 | Photo: Getty Images
As seen in the photos, the lovebirds were at home and all dressed up with Czarniak donning a lovely nude sweater paired with white pants and a brown wedge shoe. Melvin, on the other hand, rocked a red patterned button-down shirt with denim pants and red sneakers.
[Czarniak and Melvin] walked down the aisle in October 2011 in a lovely ceremony at the Church of the Holy City in Washington, D.C.
The first slide showed Melvin holding a placard with the question, "what did one sheep say to the other?" while Czarniak stared at it curiously.
The second slide revealed the hilarious answer to the joke, but this time it was Czarniak that held the placard that read, "I love ewe." Melvin had his arms wrapped around her, reeling in laughter.
In no time, fans poured out their adoration for the lovely couple in the comments section, calling them "the cutest couple." Another user gushed:
"Love it!!! You guys are the best!!!! Thanks for the laughs!!"
The lovebirds crossed paths in 2008 when Melvin was still in NBC4. According to reports, Czarniak, who was working for ESPN at the time, had just returned from covering the Beijing Olympics when she met him as the new guy.
The duo immediately bonded over their love of live music and soon began dating. Their relationship was kept secret for a while before they came out to their colleagues.
They walked down the aisle in October 2011 in a lovely ceremony at the Church of the Holy City in Washington, D.C. Three years later, they welcomed their first child, a son named Delano.
Their daughter Sybil Ann joined the family in November 2016. Her unique name came from older brother Delano who referred to his sister as "Sibby" instead of "sibling."
Despite being a mother-of-two, Czarniak has a thriving career like her husband. While she currently works as a sports reporter at Fox Sports, she served at ESPN for six years before leaving in 2017.
She also has some acting credits to her name. The 42-year-old starred in the 2000 movie, "Aquarius" and had a cameo in the 2009 film, "Ghosts Don't Exist." With a thriving career and enviable family life, Melvin and Czarniak undoubtedly have the best of both worlds.
Please fill in your e-mail so we can share with you our top stories!