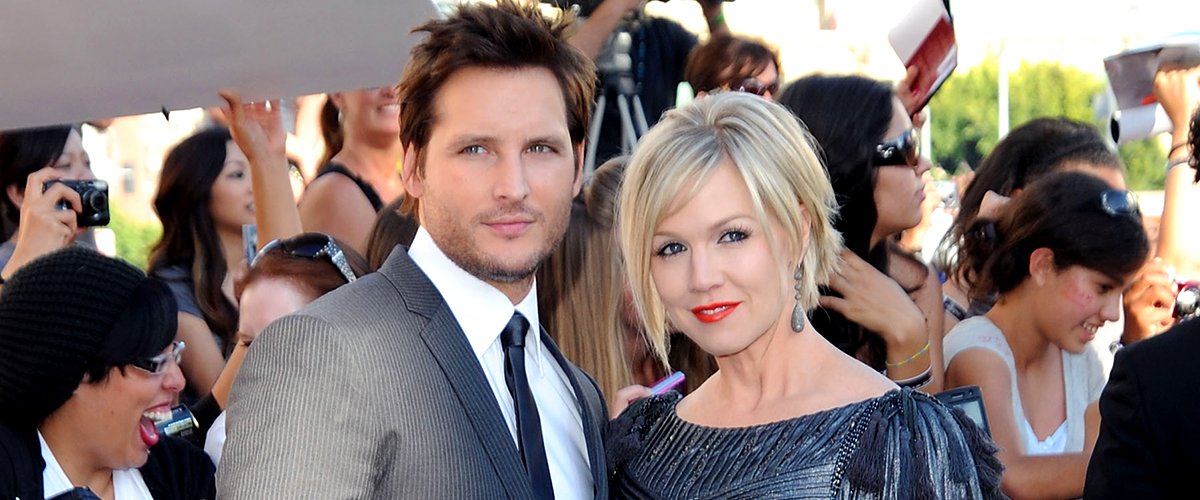 Getty Images
Peter Facinelli Is Engaged Again 8 Years after Divorce — inside the Heartthrob's Love Life
Actor Peter Facinelli found love again several years after his divorce. The icon is now engaged to his new love interest, Lily Anne Harrison.
Eight years after living through a divorce from his wife of over a decade, Jennie Garth, American actor and producer, Peter Facinelli, is set for another journey down the aisle.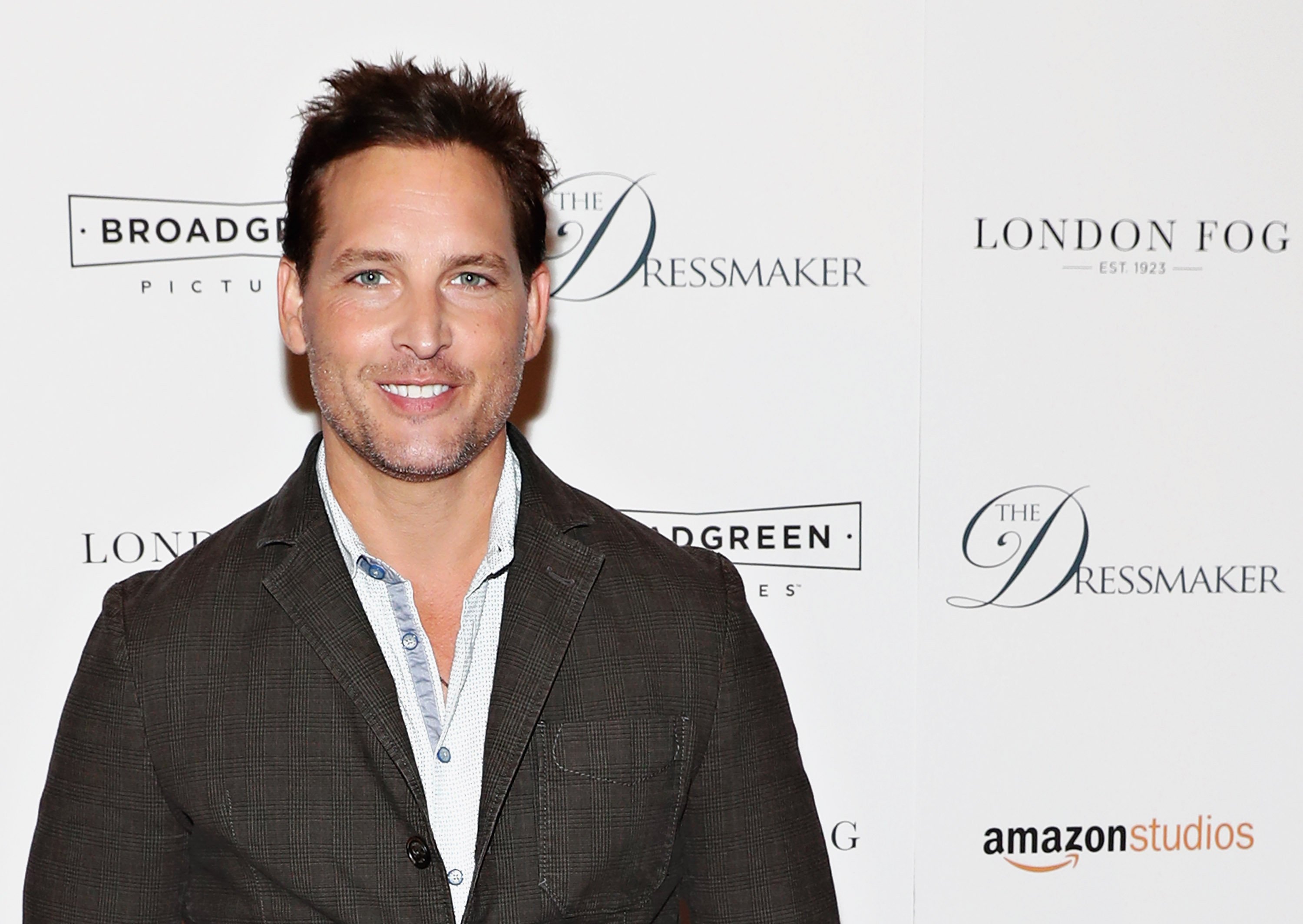 Actor Peter Facinelli attends the 2016 screening of "The Dressmaker" in New York City. | Photo: Getty Images
Although married only once, the Hollywood icon has a fascinating romantic history, filled with several previous partners and failed relationships. Some of these relationships have been with notable women, including actress Jennie Garth, who was his ex-wife, and his former fiancé, Jaimie Alexander, also an entertainment icon.
The social stands of his romantic interests and the circumstances surrounding their relationship, however brief, makes the actor's love life all the more fascinating. Who wouldn't be thirsty for a sneak-peek into the juicy details?
PETER FACINELLI'S ONE-TIME MARRIAGE
Facinelli has only been married once, to actress Jennie Garth. The two met on the set of the 1995 film, "An Unfinished Affair." Their relationship kicked off shortly after that.
After dating for several years, the two became engaged, and not long afterward, tied the knot in a grand Roman Catholic ceremony on January 20, 2001.
The two got along remarkably well until Peter Facinelli's acting career rose to his peak while playing Dr. Carlisle Cullen in the "Twilight" series. The fame eventually had an impact on their marriage, forcing the actor to file for a divorce from Garth. Their marriage lasted for eleven years, during which time they welcomed three children.
The icon filed for a divorce from the mother of his kids in March 2012 after their union hit a rocky path. They finalized the split in June 2013, citing irreconcilable differences.
Before deciding to go their separate ways, the duo reportedly dealt with marital crises for a year, which proved impossible to resolve. According to a source close to the former couple, the turmoil stemmed from Peter Facinelli's "Twilight" fame.
Reportedly, Jennie Garth, who was at the peak of her career when she first became Peter Facinelli's wife, and hence the bigger earner, grew jealous of her husband's fame and success.
While Garth often stayed home or tagged along during Facinelli's adventures, the actor received offers for more acting roles. She attempted getting in the way on occasions, tried convincing her husband to work with her in a movie again to no avail, the source confirmed.
After spending their last Halloween together as a couple trying to work things out in their marriage, it was apparent their marriage was beyond saving. Hence, their split.
JENNIE GARTH AND PETER FACINELLI'S KIDS TOGETHER
Five years later, their second daughter, Lola Rey Facinelli, born December 6, 2002, joined the family. Fiona Eve Facinelli, the pair's youngest child, arrived in 2006.
Luca Bella, now 23, is following in her parent's footsteps, with a career in acting. Some of her notable roles include "Interracial," as Alexis, "Your Family Or Mine," as April Meyer, "Ad Out," as Alaina, and in "Luna," where she played the title character.
PETER FACINELLI'S TAKE ON PARENTING AND FATHERHOOD
Through it all, the former love pair managed to find a balance and learn to move forward with love and respect. Despite their divorce, Facinelli and his ex-wife maintain an excellent co-parenting relationship.
The icon has been open about his relationship with his ex-wife, saying they still loved each other as a family but were deciding to take on other partners. Garth, 48, has since married Dave Abrams, while Facinelli has moved on to at least two relationships.
To the actor, maintaining a happy relationship as co-parents before the kids was paramount to their happiness and overall well being.
SURVIVING ANOTHER FAILED RELATIONSHIP
In 2012, after starring alongside actress Jaimie Alexander in "Loosies," the two began a relationship. Peter Facinelli and Jaimie Alexander dated on-and-off for about three years before announcing their engagement in March 2015.
However, the duo called off the engagement a year later and went their separate ways. Addressing the reason for the split, a rep for the actress divulged that they broke up as a result of "conflicting family and work commitments on opposite coasts."
WHO IS PETER FACINELLI DATING NOW?
Following his split from the "Losers" actress, Peter Facinelli began dating actress Lily Anne Harrison, daughter of Hollywood legends Gregory Harrison and Randi Oakes. The lovebirds kicked off their romance in late 2016 and nurtured it for the next three years.
In January 2020, Peter Facinelli went public with the news of his engagement to girlfriend Harrison. The 46-year-old Hollywood icon popped the big question while they were enjoying the Christmas vacation in Mexico.
Facinelli's children, as well as Harrison's parents, were present at the romantic beach dinner in Estrella Del Mar Beach to witness the memorable moment.
FASCINELLI'S CAREER AS AN ACTOR
Peter Facinelli made his acting debut in 1995, with the film, "Angela" and later appeared in "The Price Of Love" that same year.
"An Unfinished Business," "Can't Hardly Wait," "Six feet Under," and "Hollow Man 2," among others. He soon became a household name. However, getting cast as Carlisle Cullen in the "Twilight" series represented one of his most significant projects, which set him off for a lifetime of Hollywood success.
Eventually, he branched into movie production and founded his own production company, Facinelli Films. He has since worked on "Losers" and "Accidentally In Love," among others.
Please fill in your e-mail so we can share with you our top stories!