John Travolta & Daughter Ella, 20, Return to Social Media after Kelly Preston's Tragic Death
John Travolta broke his social media silence with a beautiful picture as the actor, and his 20-year-old daughter Ella made their first public appearance since Kelly Preston lost her battle with cancer. 
Sadly, Kelly Preston lost her battle with cancer on July 12, and her longtime loving husband John Travolta broke the news with a heartbreaking post to social media.
Now, two months later, the actor, who's been quiet on social media following the death of his 57-year-old wife, shared a picture showing the smiling faces of the Travolta's and Tommy Lee with his family.
CAUSE FOR CELEBRATION
Musician Tommy Lee's wife celebrated her birthday, and the Travoltas joined them to share in the happy day. Making their first appearance on social media in weeks, John and his daughter Ella sat next to each other as they smiled for the camera in the group snap John captioned:
"Lovely lunch today with the Lee's. Happy birthday @brittanyfurlan!"
Also in the celebrity snap taken at Nobu Malibu Brittany where she celebrated her 34th birthday, is her two friends Daniella Beckerman and Mikaela Hoover, and Tommy's eldest son Brandon. 
KELLY'S CANCER BATTLE
Kelly Preston privately fought breast cancer for two years before she sadly passed away. It was a "courageous" battle she fought with the support of "so many," and the family continue to pay tribute to her memory.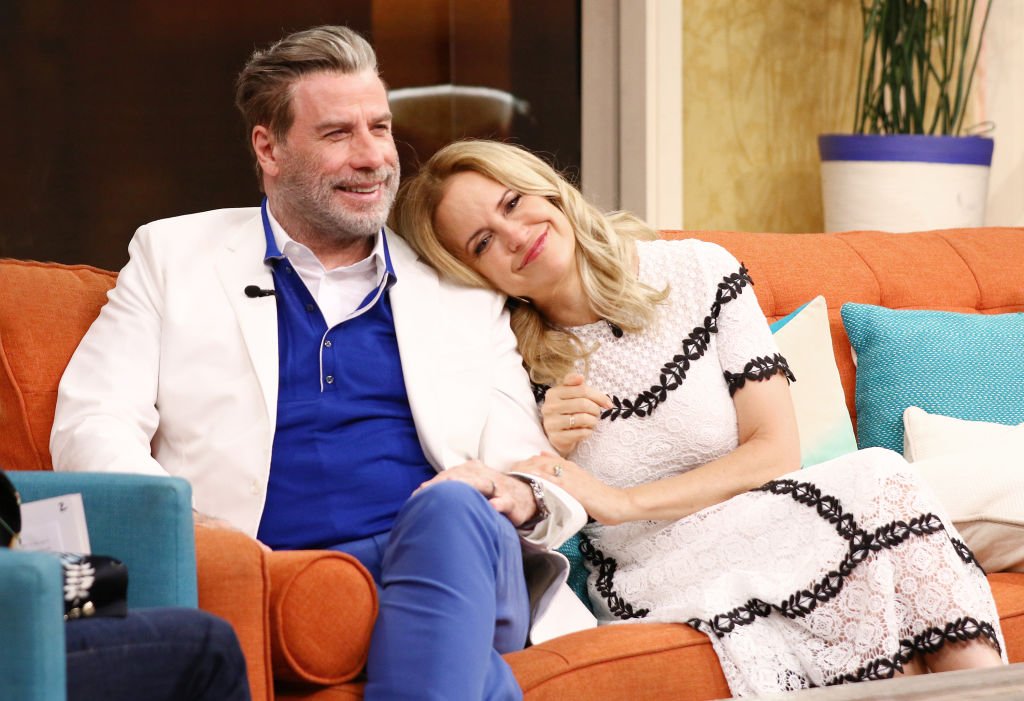 Last month, John posted a heartwarming video taken dancing with his daughter Ella. Moving to piano jazz, the father-and-daughter duo dance in Kelly's memory, as he shared as caption:
"My daughter @ella.travolta and I dancing in memory of momma. One of Kelly's favourite things, dancing with me."
LIKE MOTHER LIKE DAUGHTER
John and his late wife also share a son named Benjamin, but Ella reminds him of Kelly, especially during this emotionally difficult time. Kelly had unconditional love to share, and she had strength, qualities John now see in Ella.
According to a source, Ella and Kelly were inseparable, and while dealing with his own grief, John's heart also breaks for his children, who will never have their mother with them when life's big events come around.
John Travolta and Kelly Preston would have celebrated their 30th wedding anniversary next year, and in Hollywood fashion, the couple initially met while filming the 1989 comedy "The Experts" together.
Three years later, they married and went on to share three children. While Benjamin is the youngest at the age of 9, there is Ella, and then Jett, who died in 2009.