Kevin Hart's Ex-wife Torrei Flashes White Smile & Proudly Shows Three Generations of Her Family
Kevin Hart's ex-wife Torrei was all smiles as she posed with her mother, Roseanne Skipper, and her daughter, Heaven, in a family photo showing three generations of women.
Torrei Hart appreciates the women in her life and she just let her fans know how much. The ex-wife of comedian Kevin Hart recently shared a rare photo of herself with three generations of women in her family. 
It is not hard to see that beauty runs in Torrei's family. The mother-of-two and her daughter, Heaven, embraced her mother, Roseanne Skipper in the middle as they beamed for the photograph.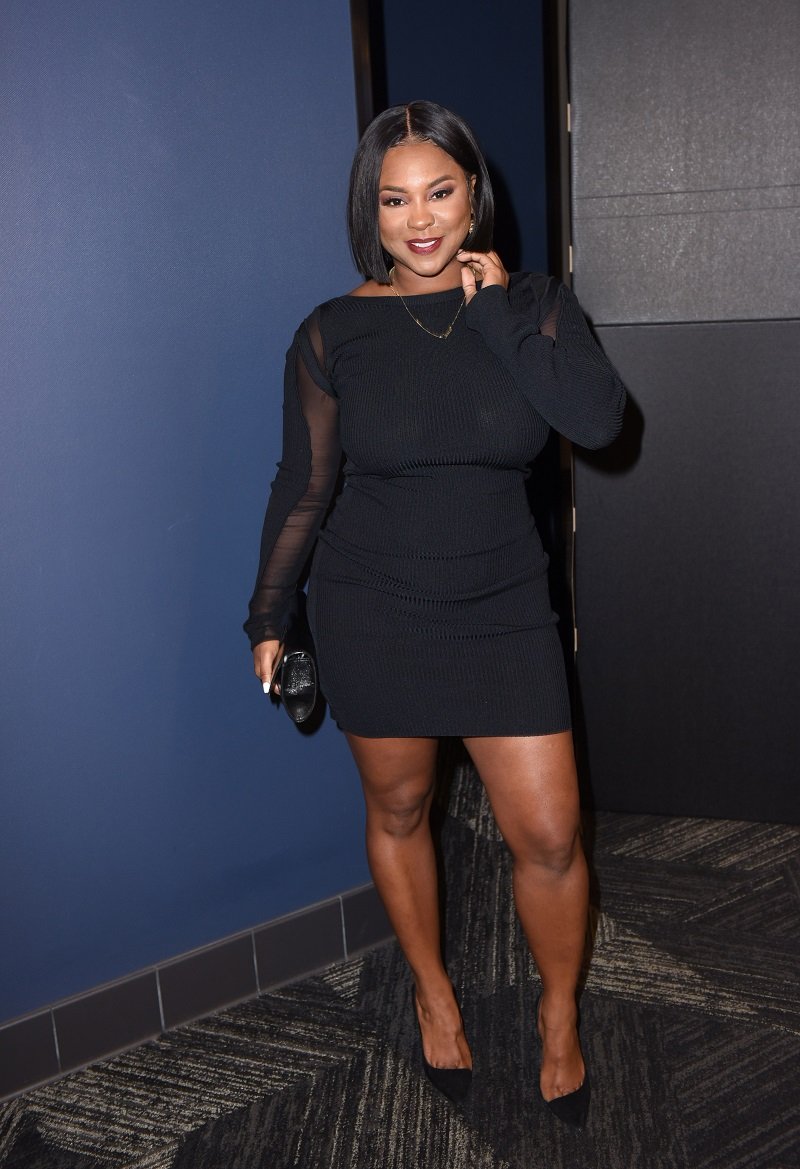 3 GENERATIONS OF BEAUTY
With her hair tied in a bun, Torrei was casually dressed in a pair of yoga pants and a light jacket. Her daughter donned a loose-fitting T-shirt with a pair of trousers. 
As for mama Skipper, she donned a pair of yoga pants and paired it with a black T-shirt. In the caption, Torrei gushed about how much she loves her mother and daughter. 
In 1996, Torrei graduated high school and enrolled in college and that was where she met Kevin...
"3 generations right here. I love y'all so much and will do anything for both of you," she wrote before thanking the divine for blessing her with them.
HOW TORREI MET KEVIN
Born on February 28, 1978, in North Philadelphia, Pennsylvania, Torrei grew up in southern New Jersey with a close family that always knew she was destined for stardom.  
Torrei had always been a dramatic and sprightly kid, after all. She fell in love with acting at a very young age and often participated in plays when she was in school. 
In 1996, Torrei graduated high school and enrolled in college and that was where she met Kevin, the man who would go on to be her husband.
The connection between the two was instantaneous and it was no surprise since they both shared a love for comedy. It wasn't long before they headed out to Hollywood to pursue their dreams.
THEIR RELATIONSHIP NOW
The couple got married in 2003 and welcomed their first child in 2005. As a new mother, Torrei put her career on hold to focus on taking care of her family. Meanwhile, Kevin's career soared and he eventually shot to fame. 
Even though they had each other's backs, Kevin and Torrei could not make their marriage work. They got divorced in 2010. They have wisely put their past behind and continue to be great parents for their children.