J Lo, 51, Teases New Music & Looks Barely Recognizable with Bizarre Makeup in a New Selfie
Jennifer Lopez teased new music with a photo of her sporting a weird makeup look with dark lips. The "Ain't Your Mama" crooner looked unrecognizable as she posed with producer Ryan Tedder.
Over the weekend, Jennifer Lopez sparked a frenzy as she teased her fans worldwide about new music. Taking to her Instagram, the "On The Floor" crooner shared a selfie of her and producer Ryan Tedder smiling at the camera.
The 51-year-old looked unrecognizable as her golden honey locks were styled upwards with curls at the end. Her face was fully made up with a dark wine lip color and large brows.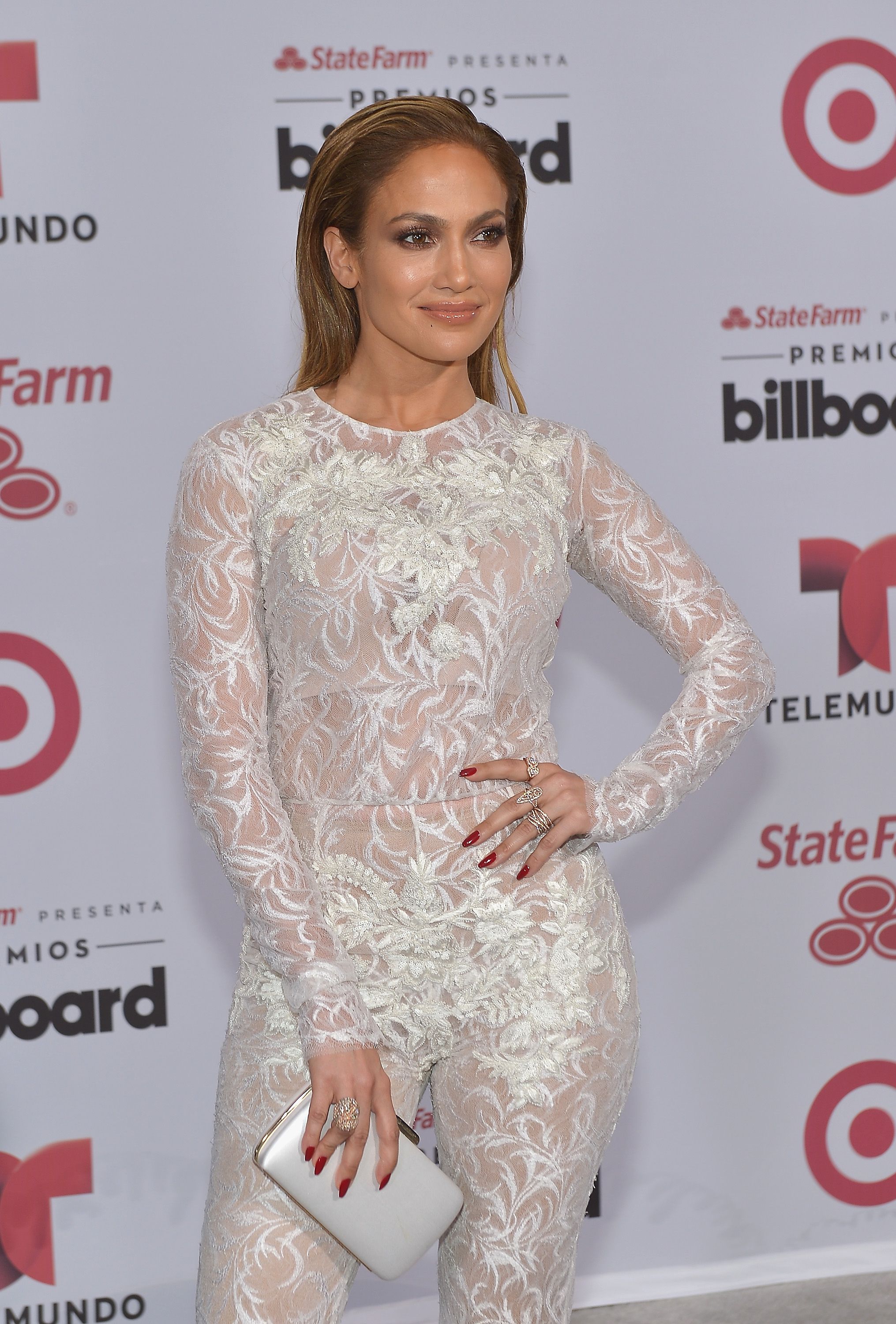 Lopez rocked a diamond stud earring and dark eye shadows as she flaunted her toned arms while Tedder stood behind her with a surprised look. The accompanying caption read, "Can u feeeeeel it... new music just around the corner!"
It was reported that in December 2019, [Lopez] filed a trademark for JLo Beauty, a company that will offer both makeup and skincare products.
The sweet post received thousands of likes from excited fans who confessed that they couldn't wait to hear her new song. Others were in awe of how good the singer looked with makeup on. 
While Lopez is no stranger to rocking full makeup regularly, she reminds her fans from time to time that she is a natural beauty. Last month, she made headlines when she proved to fans that she doesn't age with a makeup-free photo.
The mother-of-two looked gorgeous as she proudly rocked her morning face in a white bathrobe. Her hair was styled loosely to the back as she pouted her lips. Over the years, Lopez has evolved to become a beauty icon as she has maintained her youthful glow throughout her 34-year career.
Hence, it came as no surprise when she teased the launch of her beauty brand on August 24. Sharing a gorgeous selfie that showed her skin glowing while she enjoyed the sunset, Lopez revealed in the caption that JLo Beauty was coming soon.
While that was all the information she gave, it was reported that in December 2019, she filed a trademark for JLo Beauty, a company that will offer both makeup and skincare products.
According to celebrity makeup artist Scott Barnes, responsible for many of JLo's iconic looks, one of the products responsible for the "Hustlers" star's trademark glow is the $170 Serge Lutens bronzer. He uses the pricey bronzer in combination with two shades from the Scott Barnes Chic Cheek palette.
JLo's music tease comes after she, her mum, Guadalupe Lopez, and her twins Max and Emme,  turned heads in a new campaign for luxurious handbag company, Coach.
Lopez talked about how her mom was the driving force behind her career and how their modern family is about acceptance and not perfection. In the sweet photos from the campaign, the bond and uncanny resemblance between the three generations is evident for all to see.