See Alfonso Ribeiro's Baby Daughter Ava Play with Soap Bubbles in These Adorable Photos
Actor Alfonso Ribeiro's wife, Angela, takes to her Instagram story and dotes on their young daughter, Ava, with new photos of her playing with soap bubbles.
Actor Alfonso Ribeiro's wife, Angela, is known for making her social media accounts a place to show off how adorable her kids are. Most recently, the actor's wife posted a video and a snap of their youngest, their daughter Ava, looking adorable while playing. Angela wrote on the photo:
"LOVES HER BUBBLES."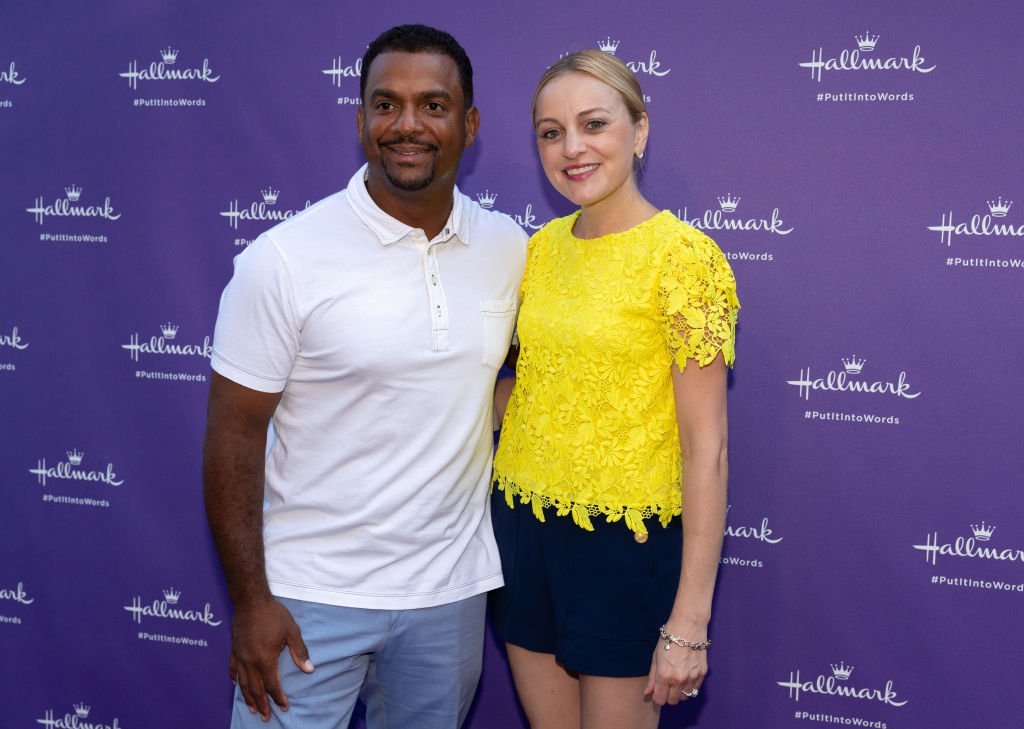 Little Ava wore an adorable gray and white striped onesie with her golden brown wispy locks hanging loosely on her head. The cute toddler waddled around in her tiny onesie while chasing the bubbles that were floating around her in the air.
The tot looked like she was having a lot of fun as her blue eyes blazed in excitement while she focused on the bubbles. Once again, she succeeded in melting hearts.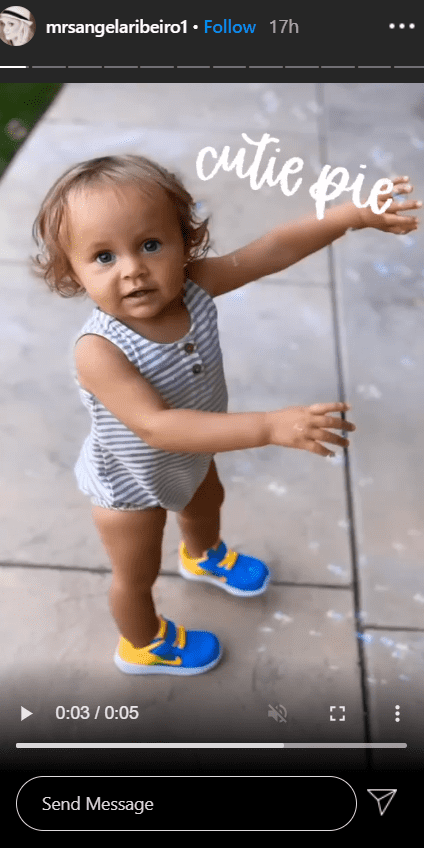 The adorable and captivating Ava was born on Mother's Day on May 13, 2019. The little one's arrival brought lots of happiness and excitement into her family.
Ribeiro described Ava as a happy baby who was always smiling and connecting with the people around her.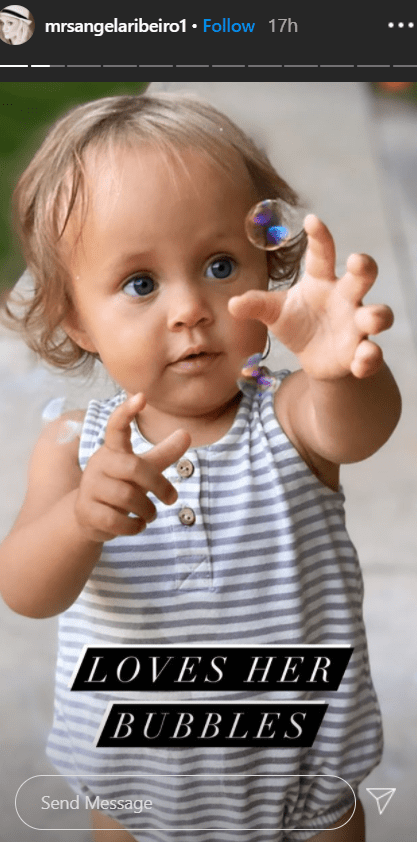 Ribeiro, the proud dad, was so full of joy after her birth that he wasted no time in sharing the wonderful news with his over eight hundred thousand followers on Instagram. He announced:
"Ava Sue Ribeiro finally decided to send @mrsangelaribeiro1 to the hospital on Mother's Day and came into our world early yesterday morning."
Ribeiro accompanied his words with a heartwarming photo of the latest addition to his family, little Ava Sue Ribeiro snoozing tenderly in her baby blankets and her tiny infant hat.
Only a few weeks after her arrival, Ava was already making lasting impressions on everyone in her family. The actor could not stop himself from gushing about his little one and revealed how precious the experience had been in an exclusive interview with US magazine.
The beaming dad admitted that it was hard to get enough shut-eye with a newborn in the house, but it was bearable because he was not the only one irrevocably smitten with the little beauty.
The actor revealed that his sons, AJ and Anders were just as in love with their little sister and could not seem to get enough of how precious she was.
Months later, in a September exclusive with People, Ribeiro got to gush about his infant daughter again. Ribeiro described Ava as a happy baby who was always smiling and connecting with the people around her.
With Ava as the youngest, the Ribeiro clan has four children in all. Angela, who was reportedly once a stellar diver on the Northwestern University diving team, shares two other kids with Ribeiro, their two sons, Alfonso Junior (AJ), and Anders.
Ribeiro shares his eldest child, Sienna, with his first wife, Robin Stapler, whom he divorced in 2006. Angela and Ribeiro tied the knot six years later and have since succeeded in building a wonderful family filled with love and their beautiful kids.