See Diana Ross' Rarely Seen Ex-husband Pose with Their Daughter Chudney & Two Grandkids
Famous singer Diana Ross's former husband Bob Ellis recently posted a heartwarming picture of him having a great time with their youngest daughter, Chudney, and their grandkids, Everlee and Callaway Lane.
Robert Ellis Silberstein, "Bob Ellis," the former husband of famous singer Diana Ross recently stepped out of his social media posting lull and shared a photo with his daughter and grandchildren. He captioned the image:
"Family ? @chudneylross."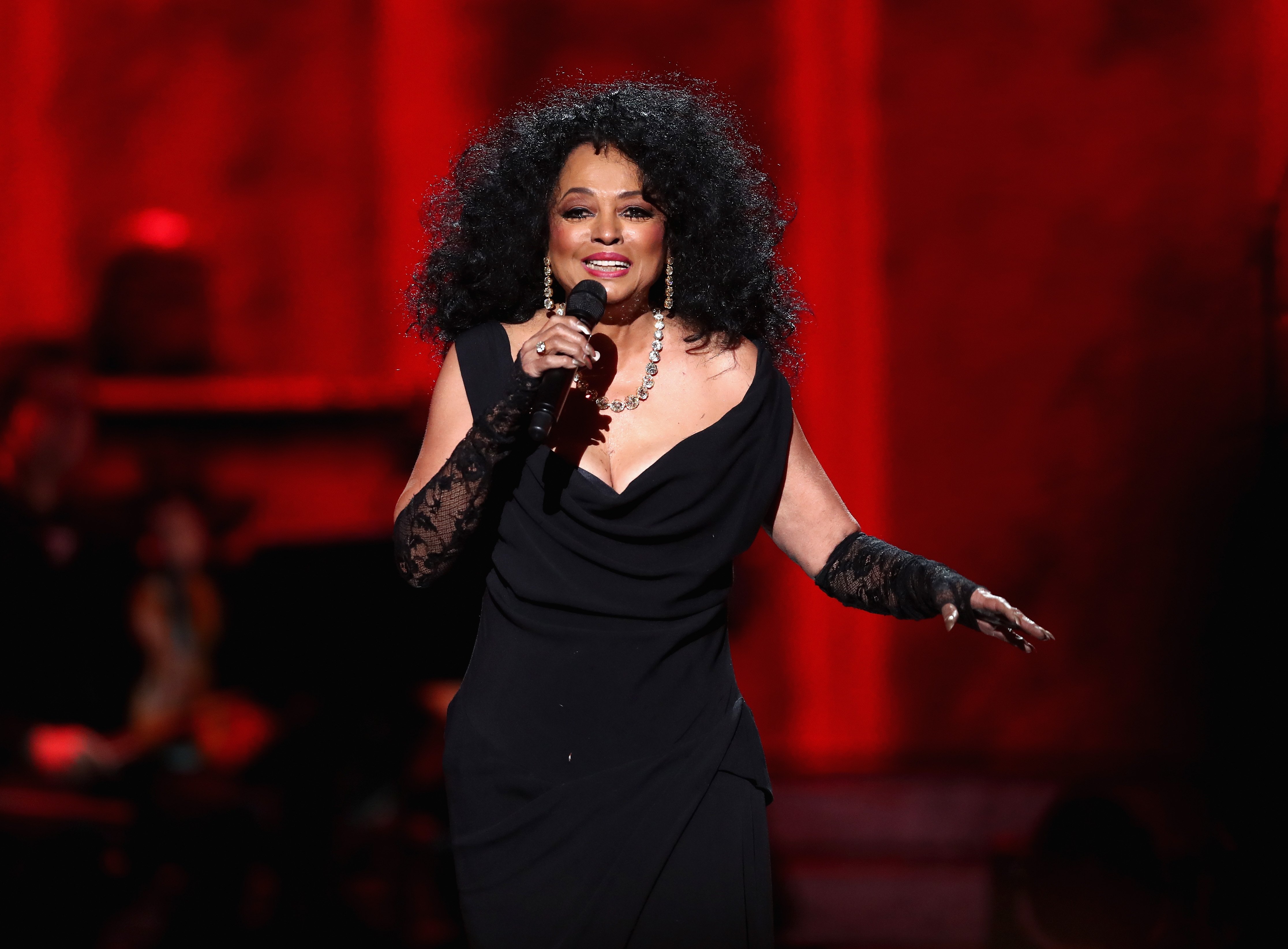 The proud grandpa stood beside his daughter, Chudney, whom he shares with Diana Ross. Chudney flashed a wide happy smile to the camera beside her dad who was also beaming a broad smile.
The younger ones were positioned In front of the dad and daughter duo. In Chudney's embrace was her adorable toddler son, Everlee, and her 7-year-old daughter, Callaway Lane.
Noting how happy and truly at peace Ellis was to be around his daughter and grandkids, his followers gushed at the beauty of the sweet family photo, leaving kind and adoring comments.
Ellis was the first of Diana Ross's two husbands and they tied the knot in 1971. At the time, she was expecting her first child, daughter, Rhonda Suzanne Silberstein. 
It was not until 1985, almost a decade after divorcing Ellis, that the iconic singer, Ross, met her second husband, dashing Norwegian shipping magnate Arne Næss Jr.
She shared Rhonda with Motown chief Berry Gordy whom she started dating in 1965 till they parted ways several years later. Rhonda only found out who her birth father was when she was 13 years old.
In 1972, the year after they got married, Ellis and Ross welcomed their first biological child together, Tracee Joy. Their second biological daughter, Chudney Lane, came three years later in 1975 and was about two years old when her parents divorced in 1977.
Following Ellis's split from Ross, the singer expanded her fascinating love life when she started dating "Kiss" singer Gene Simmons in 1980, but things died down between them three years later.
It was not until 1985, almost a decade after divorcing Ellis, that the iconic singer, Ross, met her second husband, dashing Norwegian shipping magnate Arne Næss Jr. Before anyone else knew it, they were strutting to the altar to get married less than a year after.
At the time of their marriage, Næss Jr. already had three children, Christoffer, Katinka, and singer Leona Naess. Ross became a stepmother to all three of them.
In 1987, Næss Jr. and the singer welcomed their first son together, Ross Arne. The next year, their second son, Evan Olav, was born. Twelve years later, the couple split and both parties went their separate ways. The shipping magnate eventually passed away in 2004.
As her children grew up, Ross' already-large family grew even larger when her daughter, Rhonda, welcomed her first son, Raif-Henok, in 2009. Then Chudney welcomed her daughter, Callaway Lane, in 2012 and later on, Everlee.
Ross' son Ross Arne has two kids, Leif and Indigo, and the youngest son of the singer, Evan, has a son named Jagger. 
As she is affectionately called, Mama Ross has a big happy family that she shares with both her ex-husbands and Ellis could not be more content to have his beautiful kids and grandkids all around him.