Check Out Keyshia Cole's Cool Makeup & Nude Lipstick as She Shows off Her Butterfly Tattoo
Keyshia Cole shared a lovely headshot of herself looking gorgeous and rocking a perfect look. Cole's snapshot was nothing short of appealing.
Keyshia Cole, an R&B star, captivated her admirers with a new snapshot on her Instagram timeline as she rocked a flawless look.
Cole looked glamorous as she posed for the camera sporting a hairstyle different from her signature cropped style and a heart-melting big smile.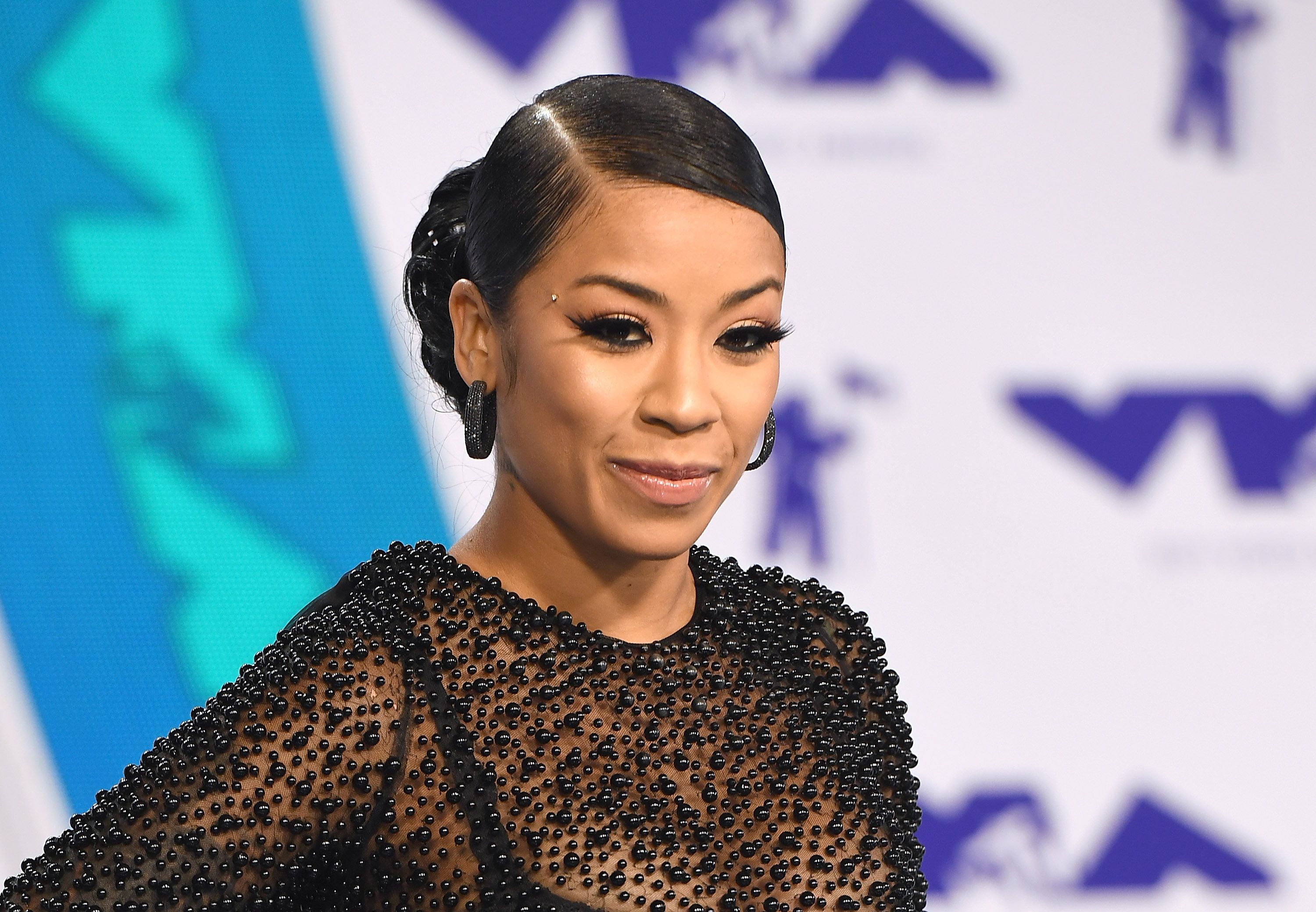 COLE IS A LOOKER
The snapshot shared was an up-close image that stopped at her shoulders. Cole, a mom-of-two, looked ever-youthful as she gave fans a glimpse of her flawless skin. The singer's hair was swept from her face in lengthy blonde tresses. She wrote in her caption:
"I couldn't find a caption to fit this pic… can you guys help me out??..."
Cole's upscale look included her well-done makeover, a statement cross neck chain, and a bright smile. Her lovely butterfly tattoo peeped from one side of the photo on her shoulder. Fans in the comments were in love with the vocalist's look, and they made sure to fawn over her. 
COLE TAKES A STANCE
Cole, who sang the hit track, "Heaven Sent," and her NBA partner, Daniel Gibson, have been apart for some time. Although the duo agreed to get divorced, their separation took long to be legalized. Now, it seems the star who has a son with Gibson is ready to move on from him.
Presently, Cole has another son, Tobias Khale, with her singer boyfriend, Niko Khale. 
On Instagram, an excited Cole took the time to celebrate finalizing her divorce as she shared an endearing snapshot of herself bearing an inviting grin while rocking a stylish outfit.
She gleefully wrote down: ", "I'm so [expletive] happy my divorce is FINALLY, FINAL!!! This is not a SHADE POST PROMISE! Just a genuinely happy post…"
INSIDE THE DIVORCE SETTLEMENT
Following their split in 2017, the celebrity pair were at loggerheads over child custody issues. After a judge sent out a warning to them about prolonging the divorce, the duo reached a consensus. 
They agreed to the joint custody of their 10-year-old son, Daniel Gibson Jr. They also agreed to see to his parental needs and finances while he spends time with either of them. 
The duo also signed a pact not to go at each other publicly or dole out insults. Cole and Gibson agreed to no spousal support or child custody payments. 
Before their separation was made legal, they already moved on romantically. Presently, Cole has another son, Tobias Khale, with her singer boyfriend, Niko Khale.