Rebel Wilson Looks Stylish Posing in a Face Mask and Chic Sunglasses in New York
Even with a face mask on, "Pitch Perfect" star Rebel Wilson still manages to look fabulous. The actress recently shared a photo of herself wearing her chic sunglasses and face mask while in New York.
On September 6, Rebel Wilson, 40, posted on Instagram a picture of herself in one of New York's picturesque spots. She also showed off her stylish sunglasses to her 8.6 million Instagram followers. She said:
"I love New York so much! Going to get some amazing work done here this week."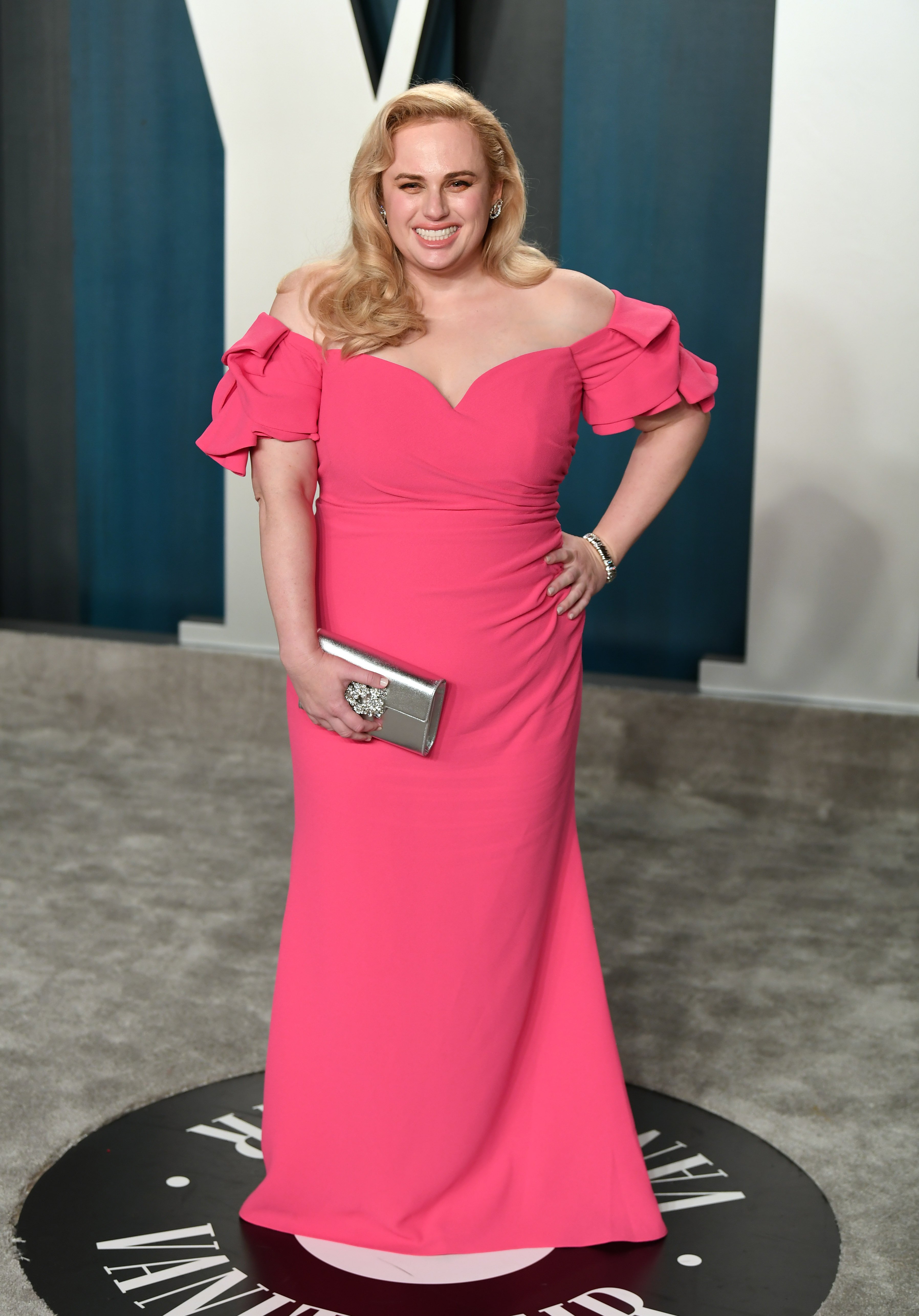 Wilson has been flaunting her transformation ever since she started a healthy lifestyle in January. She lost a massive amount of weight, thanks to an active lifestyle paired with a healthy diet.
The actress also spends time playing sports. She previously shared a social media update showing her playing tennis with friends and casually showing off her slimmed-down figure.
Now, Wilson is part of a new wave of female entertainers in Hollywood breaking barriers in the male-dominated industry.
The Australian actress is one of the Hollywood celebrities who took advantage of the quarantine period to transform into the best version of themselves.
Even before the isolation began, Wilson has declared early this year that this would be her "Year of Health." She is determined to continue her fitness journey until the end of the year.
Wilson, whose goal weight is 165 pounds, revealed in May that she lost 17 pounds after months of dedicating her time to an active lifestyle.
Aside from achieving her body goal while on quarantine, the stay-at-home order also made Wilson feel nostalgic. She took a trip down memory lane to reminisce her childhood years in Australia.
She shared on Instagram two childhood pictures of herself when she was in school. In one photo, Wilson wore a red beanie, white long sleeves, and a plaid skirt. 
In the other photo, she was dressed in a red and black dress as she was about to perform a "physie," a performance sport with multiple dances styles that include aerobic dance and yoga.
Looking at the adorable childhood pictures that Wilson had shared, there's no wonder she is one of the fast-rising celebrities in Hollywood. 
In 2003, Wilson was a recipient of the International Scholarship at the Australian Theatre for Young People funded by Australian actress Nicole Kidman. 
Now, Wilson is part of a new wave of female entertainers in Hollywood breaking barriers in the male-dominated industry. She is among the women showing that they are just as funny as their male counterparts.
While she is busy breaking traditional roles in films and TV, Wilson still makes sure she has enough time for her fitness journey. The actress recently said she has 8 kilograms more to go to achieve her desired weight.
The actress shared her stunning body transformations on Instagram, and her fans were inspired by her incredible weight loss journey.