Son of TLC's Chilli Shows off His Tattoos & Dreadlocks in New Selfies
Tron Austin, the son of former TLC member Chilli, took to his Instagram page to share selfies of himself showing off his dreads and numerous tattoos. 
Tron Austin, the 23-year-old son of former TLC member Rozonda Thomas, popularly known as Chilli, shared new pictures of himself on his Instagram page. 
The first picture showed Tron standing in front of a mirror. He wore a black and red T-shirt which he matched with black and red pants. Tron showed off his dreads and tattooed arms in the snap.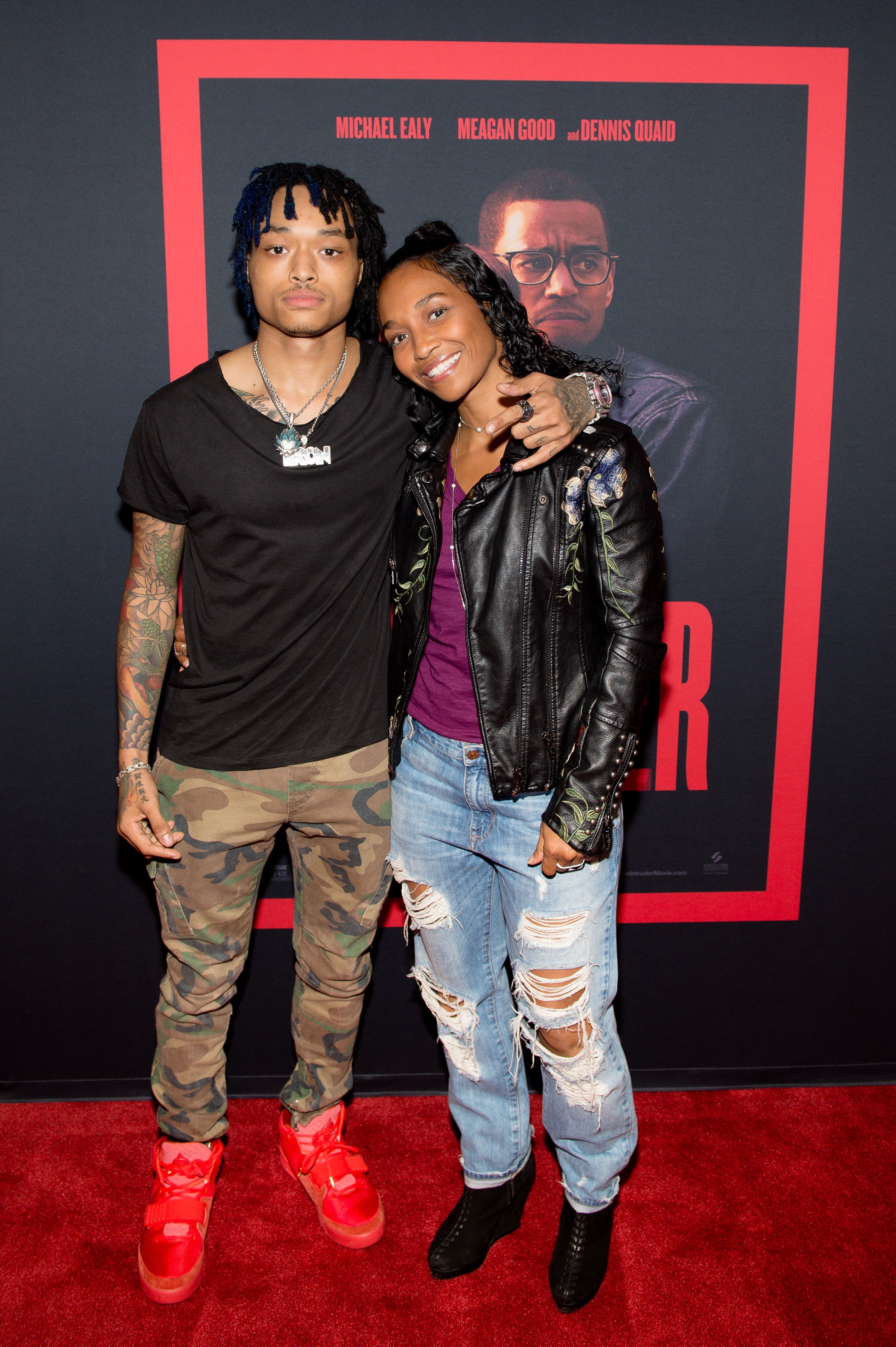 The second picture showed the anime character Vegeta from the "Dragonball" series while the third photo showed another anime character, Sasuke from the "Naruto" series. 
The fourth picture on the series showed Tron seated inside a car wearing a black singlet and silver chains. His choice outfit revealed his tattoed arms and chest. In his caption to the post, Tron showed his love for animes, writing: 
"Who wins in a fight, Vegeta or Sasuke ? idk felt like being toxic today, lmao??‍♂️??777." 
The last picture in Tron's post was similar to the first and showed him standing in front of the mirror in the same outfit but striking a different pose. 
Some of his fans reacted to his question about the anime characters. One fan offered some analysis, saying that Sasuke would win if the fight was based on strategy, while Vegeta would win if it were based on power and strength. 
According to Chilli, the main key to looking amazing is eating the right food a lot of times.
Tron has had phenomenal growth as an individual. In 2018, he graduated from Full Sail University, bagging a degree in music production. 
His proud mom, Chilli, and dad, Dallas Austin were on hand to share their son's achievement, posting sweet tributes in his honor on their social media pages. In her post, Chilli wrote:
"My TRONSTER just graduated yall!!!! @timeflybye I am soooooo proud of u. All of the hard work of many late nights has paid off!!!"
Chilli and her son share a loving relationship. The former enjoyed a successful career as a TLC member and is helping her son find success in his music career as well. 
The mother-son duo stopped by "Good Day Atlanta" for an interview last year. During the interview, Tron said that it was advantageous for him to have his mom guiding him through his musical career. 
They also appeared on "Sister Circle," where they spoke about their relationship and the viral video of Chilli dancing to her son's song with two other women in front of a tour bus. 
During her career, Chilli was linked with different artists. One artist she really dated is singer Usher. The couple had undeniable chemistry and were one of the fans' favorite couples back then. 
However, things ended between them and according to reports, Chilli called off their relationship after Usher cheated on her which was an ultimate turn off for her.
HER YOUTHFUL LOOK
Despite being close to her fifties, Chilli maintains a youthful look and does not look to have aged since her TLC days. Chilli revealed her secret to looking young and healthy, telling Essence that one had to take care of their body the way God wanted them to.
The 49-year-old also said that she did acupuncture and many other things to ensure that her body is without inflammation. Chilli also endorsed a good chiropractor to provide balance to the hips. She also revealed that she practiced cold therapy. 
According to Chilli, the main key to looking amazing is eating the right food a lot of times. She explained that good nutrition is beneficial and helped one to enjoy life more.