Ayesha Curry Poses Makeup-Free with Her Adorable Son Canon Looking like a Gentleman in a Shirt
Proud mom Ayesha Curry showed off her flawless skin as she posed with her son, Canon. The 2-year-old looked like a gentleman in a cute patterned shirt as he warmed hearts.
Ayesha Curry loves being a mother and never fails to flaunt the bond she shares with her kids. Recently, the mother-of-three took to her Instagram story to share lovely photos of her and son Canon.
In the images, the famous cooking television personality gave fans a glimpse of her flawless skin as she was makeup-free while rocking a short bob.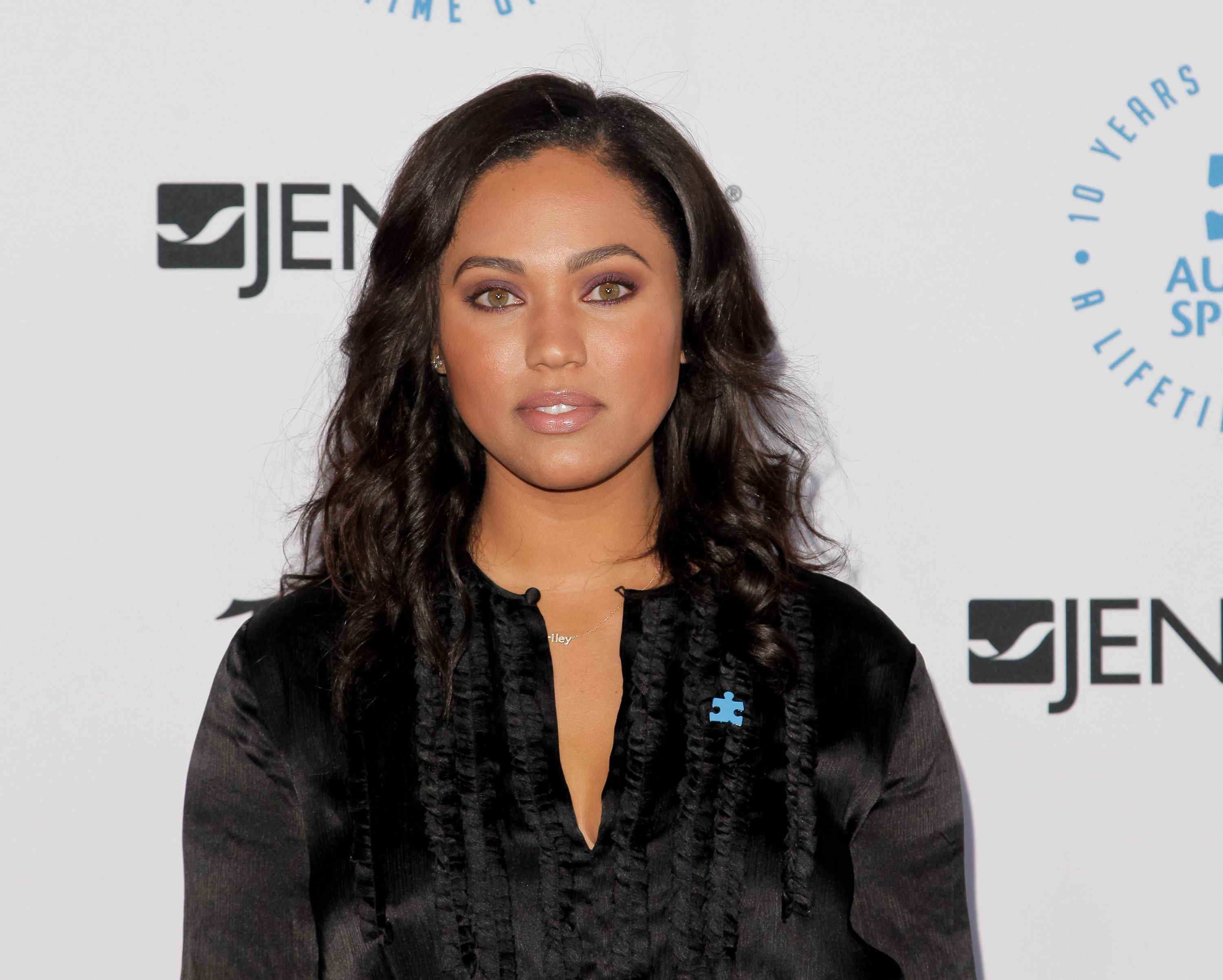 Canon, on the other hand, playfully chewed on a red plastic cup while donning a lovely black-and-white plaid shirt. The adorable toddler looked like a gentleman and the lovestruck emojis on the post was proof that his famous mother thought so too. 
In the video shared in July, the youngest of the Curry kids [Canon] looked adorable in his Flash costume.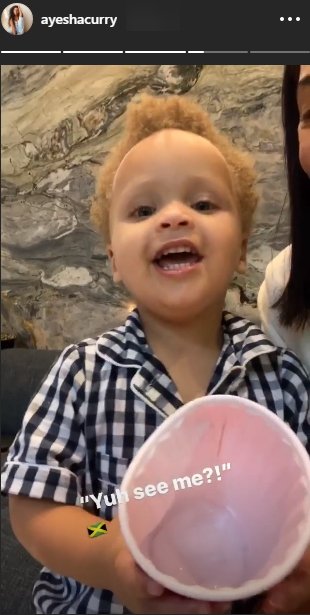 In the second snap, little Canon stole the spotlight as he smiled happily at the camera while pointing his cup towards it. The post was captioned:
"Yuh see me?"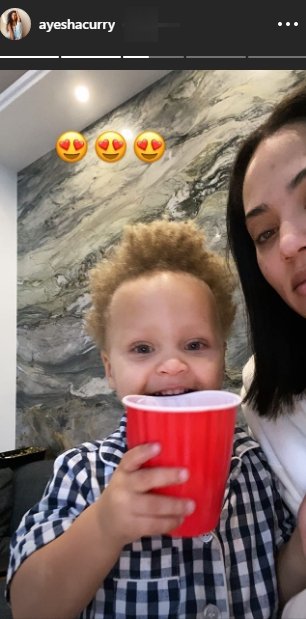 Canon and his mother have been making headlines recently as they continue to tug at fans' hearts with their cute moments. In August, the 31-year-old shared an adorable video of her son imitating her while climbing onto a chair.
The 2-year-old had lipstick stains on his cheeks and wore his blonde hair in short braids in the cute clip. When his mother asked him what happened, he sweetly replied, "I got an idea! Oh, boy!"
Afterward, the cutie, dressed in a Batman shirt, was heard asking his mom to push him in and Ayesha told him to say please.
Another charming moment from the toddler was when he proved to be the best Flash superhero. In the video shared in July, the youngest of the Curry kids looked adorable in his Flash costume, giving actors Grant Gustin and Ezra Miller a run for their money. 
His mother videoed him running along their hallway, causing fans to gush over him in the comments section. 
Fans may recall Canon turned two on July 2. His mom celebrated the milestone with a photo that showed her massaging his foot the day before his birthday. In the caption, she explained that it was his last foot massage as a one-year-old.
Ayesha shares Canon and his two siblings, Riley Elizabeth and Ryan Carson with husband, Steph Curry. Ayesha and the basketball star were childhood friends but they didn't start dating until he began playing college basketball. They tied the knot in 2011 and have since become an inspiration to many with their unique love story.