'Virgin River' Isn't a Real Town — Discover the Netflix Show's Filming Location
Ever since "Virgin River" was released on Netflix, many fans have been asking if Virgin River is a real town. Here's what we know about the show's filming location.
"Virgin River" debuted on Netflix in December 2019. The drama web television series has gained massive following this year.
The show is popular for its impressive view just as much as its small-town drama. Inevitably, some fans have asked if the Virgin River is an actual town. The answer is no.
As per the hit series, the Virgin River is a town located in northern California. But the scenes were actually shot in a small community on Bowen Island called Snug Cove.
However, the first scene was filmed in Agassiz in Eastern Fraser Valley. This scene shows the Welcome to Virgin River sign.
"Virgin River" was renewed for a 10-episode second season in December 2019.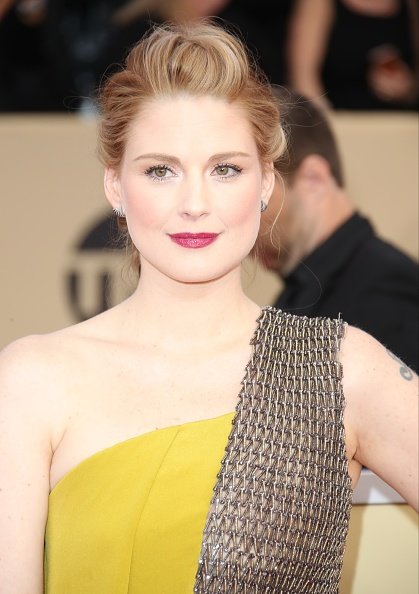 Mel (Alexandra Breckenridge), a nurse practitioner who moved to the Virgin River from Los Angeles, lives in a cabin that is actually located in Murdo Frazer Park in North Vancouver.
Jack's Bar, where Mel and Jack (Martin Henderson) frequently hang out in, is filmed in Backendale in Squamish, just north of Vancouver.
Meanwhile, interior shots were filmed in a studio. Another scene at Samz Neighborhood pub was shot in Port Coquitlam, also a city near Vancouver.
"Virgin River" is based on the Virgin River book series written by Robyn Carr. In an interview with Entertainment Weekly, Carr explained that the town from her novels is not necessarily inspired by only one place.
"People always write and say, 'Where is it? I want to go there,' and I have to remind them that it only exists in our hearts and minds," she said.
Carr added that everyone could have that sense of community in their own neighborhood or school. All people have to do is try to create it, she said.
Creating that sense of community, she continued, means being helpful neighbors and good friends and positive people. A number one New York Times bestselling author, Carr has written nearly fifty novels.
"Virgin River" was renewed for a 10-episode second season in December 2019. The show is produced by Reel World Management.
#VirginRiver has been renewed for a second season and the cast — not to mention Martin's dog — is very excited about it! pic.twitter.com/BI7ieZ4Kxd

— Netflix Queue (@netflixqueue) December 20, 2019
Netflix has not yet made a formal announcement on when the premiere date for the second season will be. However, the production company did tease on their website that it is "coming."  
Earlier this year, Netflix wrapped filming of the new season. And with ten new episodes, viewers can expect to indulge in these before the end of 2020.