Jamie Foxx's Daughter Corinne Enjoys a Great View as She Flaunts Her Figure in a Blue Bikini
Jamie Foxx's daughter Corinne took to Instagram to share a stunning photo of herself flaunting her fit body in a blue bikini set and left her fans gushing. 
Jamie Foxx's daughter Corinne has grown up to be a beautiful young lady. The 26-year-old recently sent her fans into a frenzy with a sweet picture of herself soaking up the sun in Montana. 
Corinne casually posed as she sat on a deck. She donned a bikini set that matched the color of the blue skies and calm waters on the background.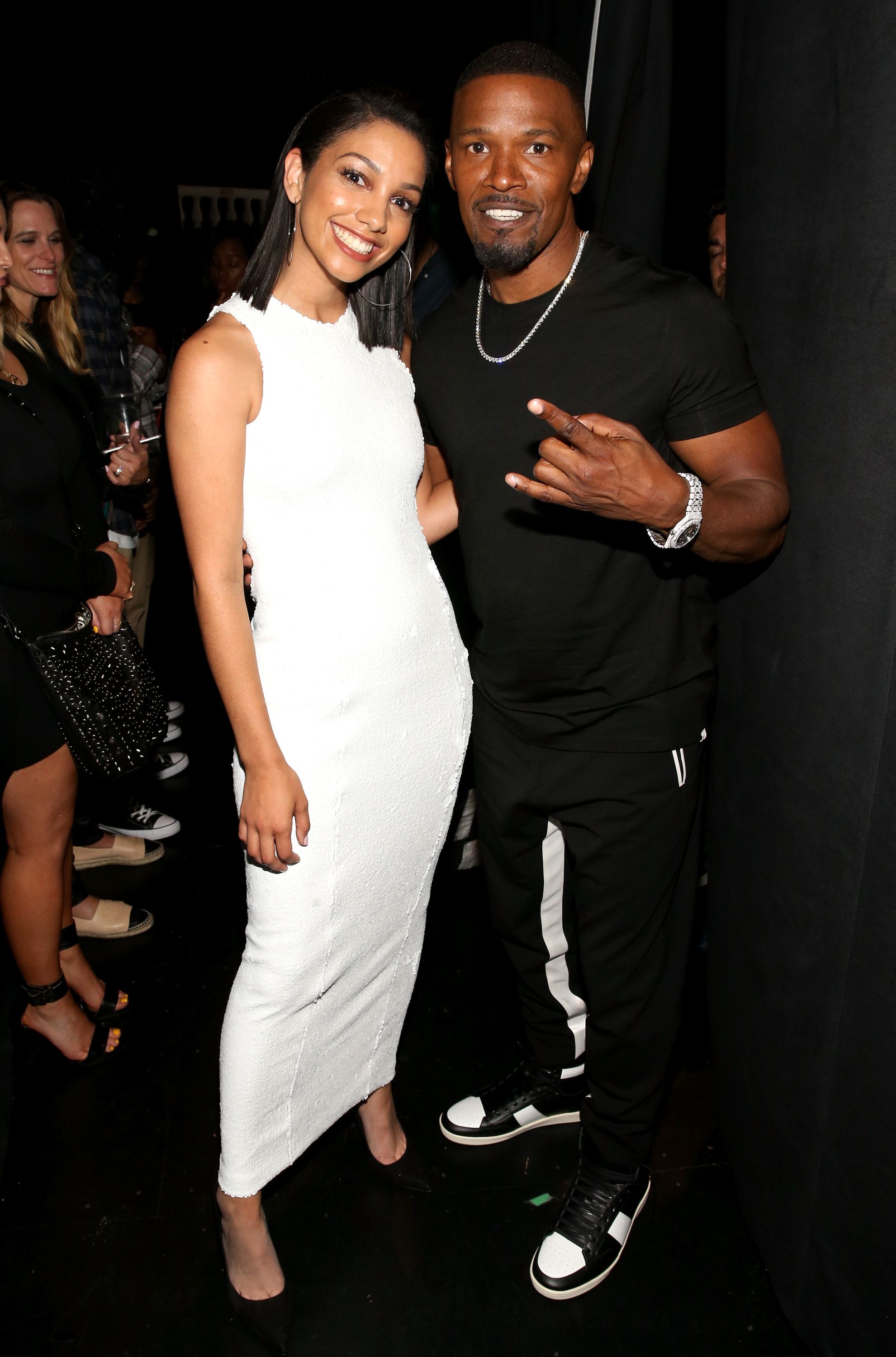 CORINNE LOOKS AMAZING
She tied her long locks into braids and set it to one side as she beamed at the camera. "Big sky energy," the model captioned the post.
Hundreds of fans took to the comment section and bombarded her with compliments. One of them jokingly asked if she had not learned anything from shark movies where giant sharks attack people. 
Corinne and her famous father share a pretty special bond. They are close to each other and recently, Variety reported that the father-daughter duo is all set to collaborate in a Netflix series called "Dad Stop Embarrassing Me."
Jamie is proud of his daughter's accomplishments so far.
HER COLLABORATION WITH DAD
According to the outlet, the series is inspired by Jamie and Corinne's relationship. Actors including Porscha Coleman, David Alan Grier, Jonathan Kite, and Kyla-Drew, will star in it. 
Bentley Kyle Evans, who co-created "The Jamie Foxx Show," will serve as executive producer and showrunner. Jamie will be executive producing and starring in the show. 
Meanwhile, Corinne will stick to the production department with Alex Avant. All the episodes will be directed by Ken Whittingham. With a gifted crew at the wheel, "Dad Stop Embarrassing Me" is worth looking forward to. 
Many might not know this, but this is not the first time that Corinne and Jamie are collaborating for a project. They currently work on the Fox competition series "Beat Shazam," a show hosted by Jamie where Corinne is the DJ. 
JAMIE IS PROUD OF HER
Jamie is proud of his daughter's accomplishments so far. When she starred in "Live In Front of A Studio Audience: All In The Family and Good Times" which aired in ABC in July, the special ended up earning four Emmy nominations. 
To celebrate her incredible performance, the happy dad took to Instagram to congratulate her. He was truly happy to see his daughter shine on screen.