Get a Sneak Peek of Photos Brie Bella Shared from a Photo Shoot with Her One-Month-Old Son
Former wrestler Brie Bella recently shared photos of her one-month-old son, Buddy, during his first photoshoot, and the newborn was all shades of adorable.
Brie Bella set out to melt hearts on Monday when she shared some behind the scenes photos of her son, Buddy, during his first photoshoot. This comes about one month after he was welcomed by the former wrestler and her husband, Daniel Bryan.
In the photos, Buddy was seen propped up in different poses while also donning a variety of outfits. The newborn, however, appeared to be asleep in most of the snapshots.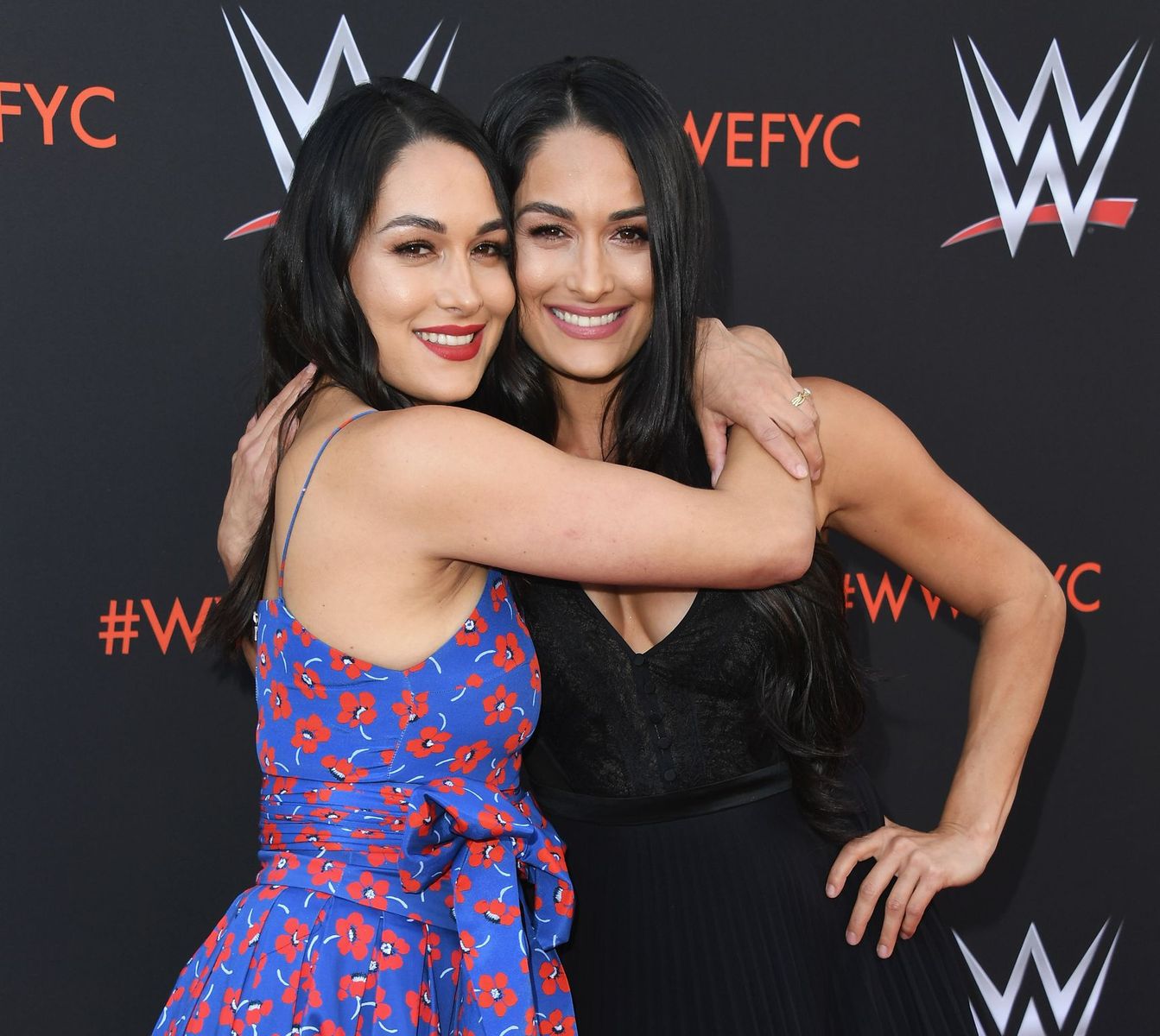 One of the pictures saw Buddy laying on a brown fur shawl while wrapped in a knitted brown baby blanket and a matching beanie. In a separate image, the newborn looked super adorable in a knitted orange blanket and a matching fox-shaped beanie. 
Another solo snapshot saw him lying down, covered in a white blanket and his head resting against a big white pillow. In addition to the solo images, Buddy was also pictured with his parents and older sister, Birdie.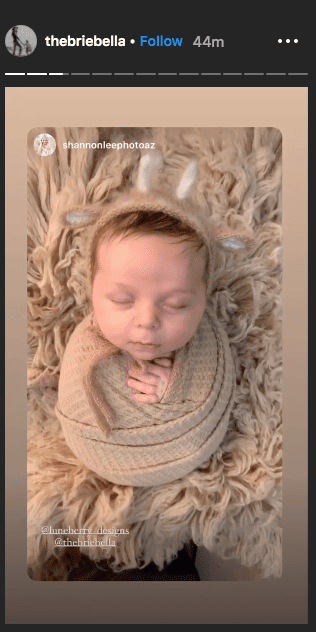 While one picture saw Buddy being gently placed in his sister's arms, another saw Brie sitting on a cane chair as she held the newborn against her chest.
An adorable family photo featured Brie and Bryan sitting on a white couch, holding Buddy, while Birdie sweetly stared down at her little brother. Brie and Bryan welcomed Buddy on August 1, and ever since, the proud mother has constantly shown off her new bundle of joy.
Nikki and Brie opened up about their postpartum experience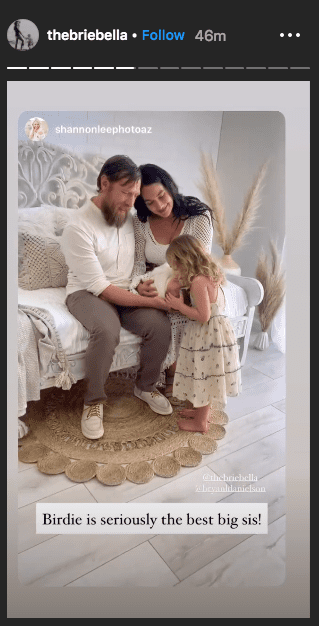 Last weekend, Brie shared a sweet selfie of herself rocking a white top while Buddy snuggled up against her as he laid on her chest.
This came days after the former wrestler posted a series of pictures where she was seen cradling her little boy. From all of Brie's photos, she is enjoying spending time with her newborn, and her family can barely get enough of him either.
In a similar light, Brie's twin sister, Nikki Bella, is also enjoying her role as a new mom after welcoming her son, Matteo, just one day before Buddy was born. She shares her son with fiance, Artem Chigvintsev.
Earlier this month, Nikki and Brie opened up about their postpartum experience, where they revealed details about the birth of their sons.
With the close relationship between the two sisters, there is no doubt that their sons will grow up to be best friends, just like their famous mothers.