Ice-T's Wife Coco Austin Shows off Cool Hairstyle Posing with Her Mom in This Cute Pic
Ice-T's wife Coco Austin surprised her fans with a rare photo of herself and her mom, Tina, and fans can easily tell where she got the good looks from. 
Coco Austin definitely got it from her mama! The bombshell wife of rapper Ice-T recently served the netizens on Instagram with a rare snap with her mother, Tina. 
In the post, mama Austin and her daughter posed together as they showed off long locks. Coco proved that she can pull off any hairstyle with her soft waves.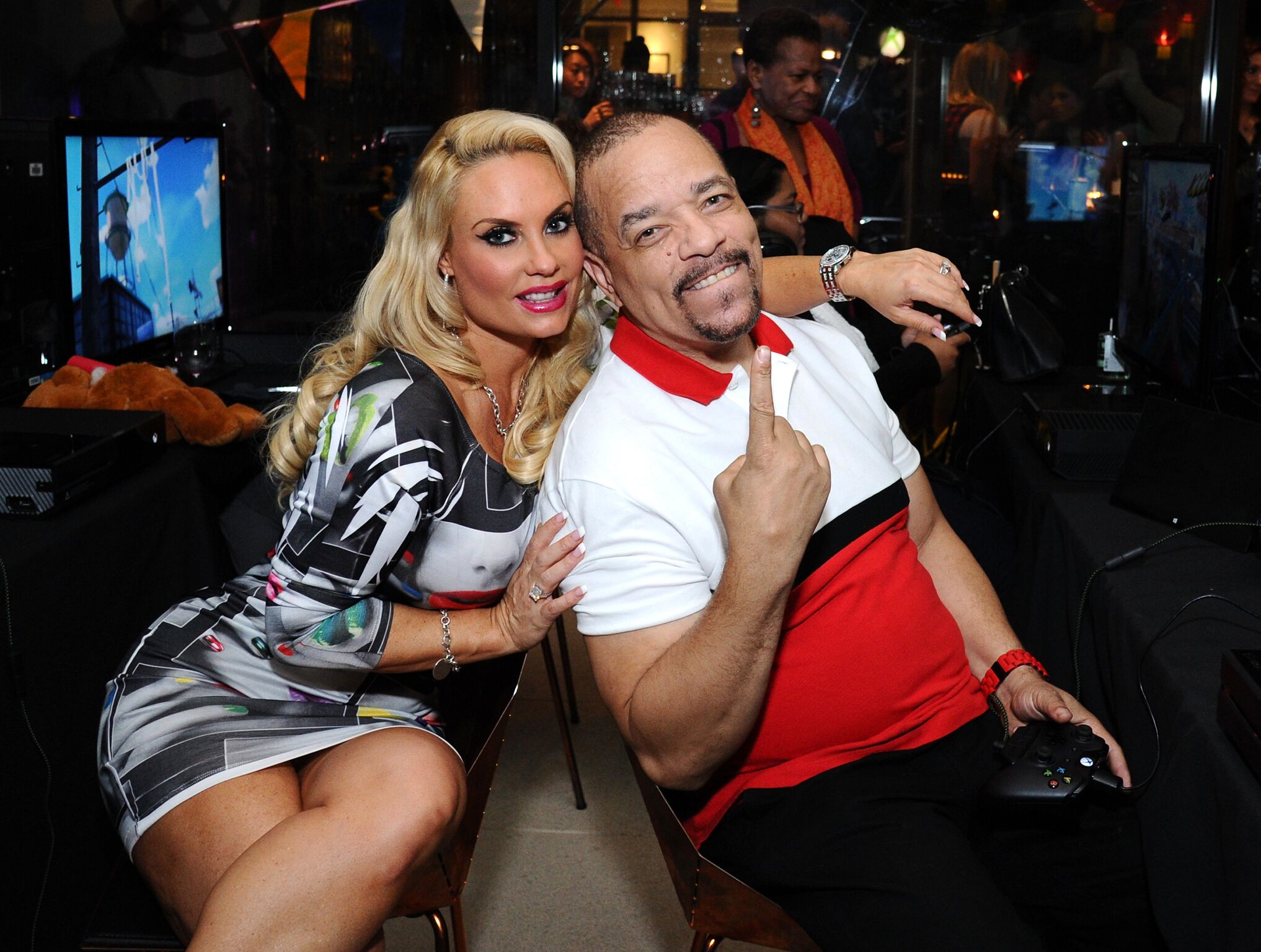 ROCKING THE WAVY LOCKS
"Hair day with mom," she captioned the post. She also sent a shoutout to her hair glam team from Arizona for doing an amazing job. 
Fans thought she looked stunning with her blond waves and took to the comment section to praise her. Among the compliments, one comment stood out to Coco, but it had nothing to do with her locks. 
One of her fans thought it was suspicious that she had not posted pictures with Ice-T for a while now and asked her if she had officially moved to Arizona and left him.
She might not be posting many pictures with her husband, but her social feed is still pretty interesting.

COCO AND ICE-T ARE GOING STRONG
Responding to the comment, Coco shared that Ice-T made it to Arizona with them but he simply did not like taking pictures. They never meant to stay there for four whole months, but since "Law & Order" stopped filming, they ended up doing so. 
Coco also shared that they got back to New Jersey this past week. When another fan chimed in and said that she and her husband cannot be separated, the mother-of-one replied to that comment too.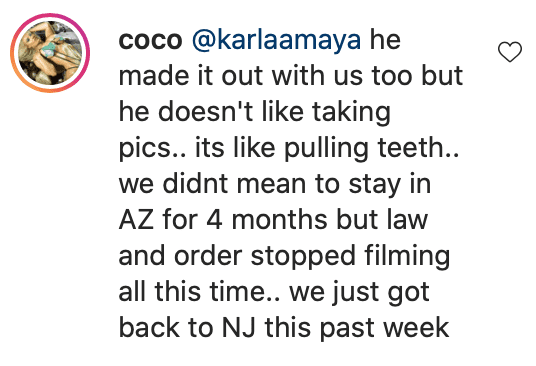 Coco reminded her fans that she and Ice-T have been together for nearly 20 years now and nothing can come between them. Fans were glad that things are great between the two. 
She might not be posting many pictures with her husband, but her social feed is still pretty interesting. More recently, she impressed the netizens with pictures of herself and Kristy, her yogi sibling. 
GOOD LOOKS RUN IN THE FAMILY
Coco posed in all-fours as Kristy held her up in the air. The sisters looked confident as they flaunted their curves in floral one-piece swimsuits. 
Not only do the ladies look alike, but they are equally into yoga it seems. Coco's family members are all blessed with good genes.