ET Online: Katie Holmes Feels Young Again in Relationship with Emilio Vitolo, Source Said
Sparks are certainly flying between talented actress Katie Holmes and her younger lover chef Emilio Vitolo. A source confirmed that the actress is euphoric over her new relationship and has got a pep in her step once again.
Love is truly a beautiful thing, and for those who are lucky enough to experience it, they can genuinely testify that the feeling is so powerful it can change a person's life completely.
From all indications, delectable actress Katie Holmes, 41, is currently being pulled by love's powerful strings. The actress is still very much in the honeymoon phase of her relationship with chef Emilio Vitolo, 33, but she loves every bit.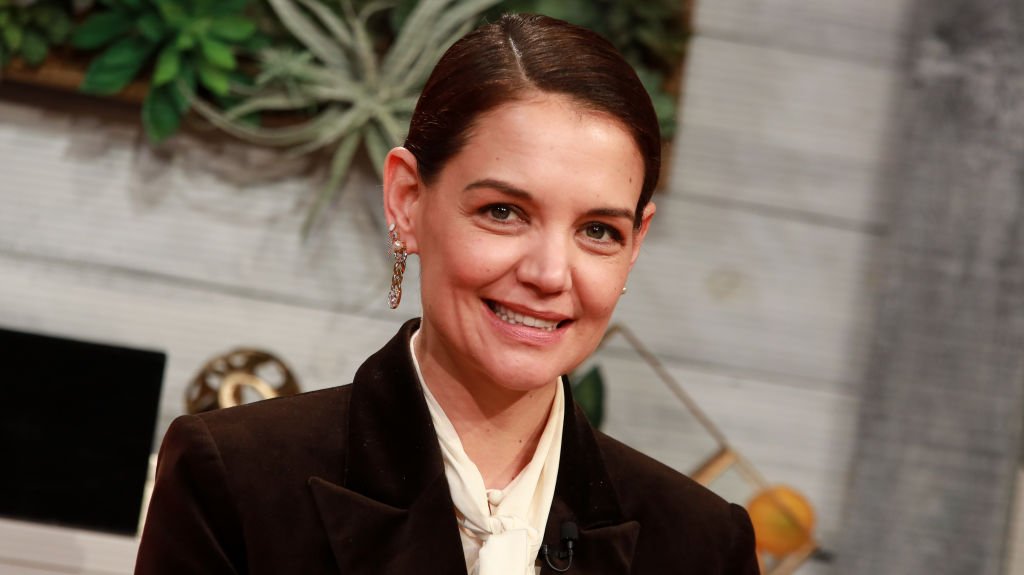 On Monday, September 7, Holmes was spotted sitting on Vitolo's lap, and the lovebirds looked lost in time as they shared a passionate kiss while dining at a restaurant in New York City. 
While speaking to ET, a source confirmed that the two are very much a new couple, and Holmes is enjoying her time with Vitolo. The source added:
"Katie is like a teenager in love right now -- he makes her giddy!"
Katie Holmes Has Wine Date with Mystery Man in NYC https://t.co/sB3ZRqyBUC

— TMZ (@TMZ) September 4, 2020
Holmes' younger lover Vitolo, works as a chef in Emilio's Ballato in SoHo, which was purchased by his father Emilio Vitolo Sr., as far back as the early 1990s. The celebrity Italian restaurant is family-owned, and Vitolo works alongside his parents and two brothers.
The restaurant is a top spot for celebrities. Over the years, it has played host to several high-profile guests, including Justin Bieber, Whoopi Goldberg, Rihanna, Bradley Cooper, and even former United States President Barack Obama. 
Holmes' fascinating dating history also includes a broken-off engagement with "American Pie" star Chris Klein.
Everything To Know About the New Guy Spotted with Katie Holmes: N.Y.C-Based Chef Emilio Vitolo​ https://t.co/zPNXHsGr0E

— People (@people) September 7, 2020
Vitolo is no stranger to the Hollywood lifestyle. Apart from cooking unique dishes for celebrities, he is also quite close to Hollywood hotshots like Rihanna and Joe Jonas.
The 33-year-old also tried his hands in acting in the past and was featured in "Inside Amy Schumer" and "Royal Pains." Today, Vitolo works mainly as a chef, but he recently starred in the 2019 indie film "Tapestry."
Despite being a new couple, Holmes and Vitolo have developed a tradition of regular date nights. The lovebirds have been spotted a few times in the last few months on dinner dates.
The first sighting of the couple was at the Mediterranean restaurant Antique Garage in Manhattan. Shortly after that, Holmes and Vitolo put the rumors to bed when they were spotted making out at the Peasant Restaurant.
Without a doubt, Holmes has now moved on after ending her very secretive romance with iconic actor Jamie Foxx in 2019. The former couple dated for half a decade but remained tight-lipped about the affair. 
Before her relationship with Foxx, Holmes was married to "Mission Impossible" star Tom Cruise. The duo was married for six years and shared a daughter Suri Cruise, 14. 
Holmes' fascinating dating history also includes a broken-off engagement with "American Pie" star Chris Klein and her "Dawson's Creek" co-star Joshua Jackson. All that is in the past now, and the mother of one is firmly focused on her new love.