54-Year-Old Salma Hayek Flaunts Her Ageless Beauty in a New Photos She Shared on Instagram
Actress Salma Hayek stuns fans with an incredible series of photos of her looking vibrant and timeless while enjoying her favorite fruit in an aesthetic orchard. 
Actress Salma Hayek has time and time again shown her fans that she somehow has the secret to defying age. In a recent post shared on her Instagram, the 54-year-old posted a gallery of photos in which she enjoyed a freshly plucked fig. She captioned:
"Nothing like picking fruit straight from the tree... ? I LOVE #figs! What's your favourite fruit to pick? Thank you #nature."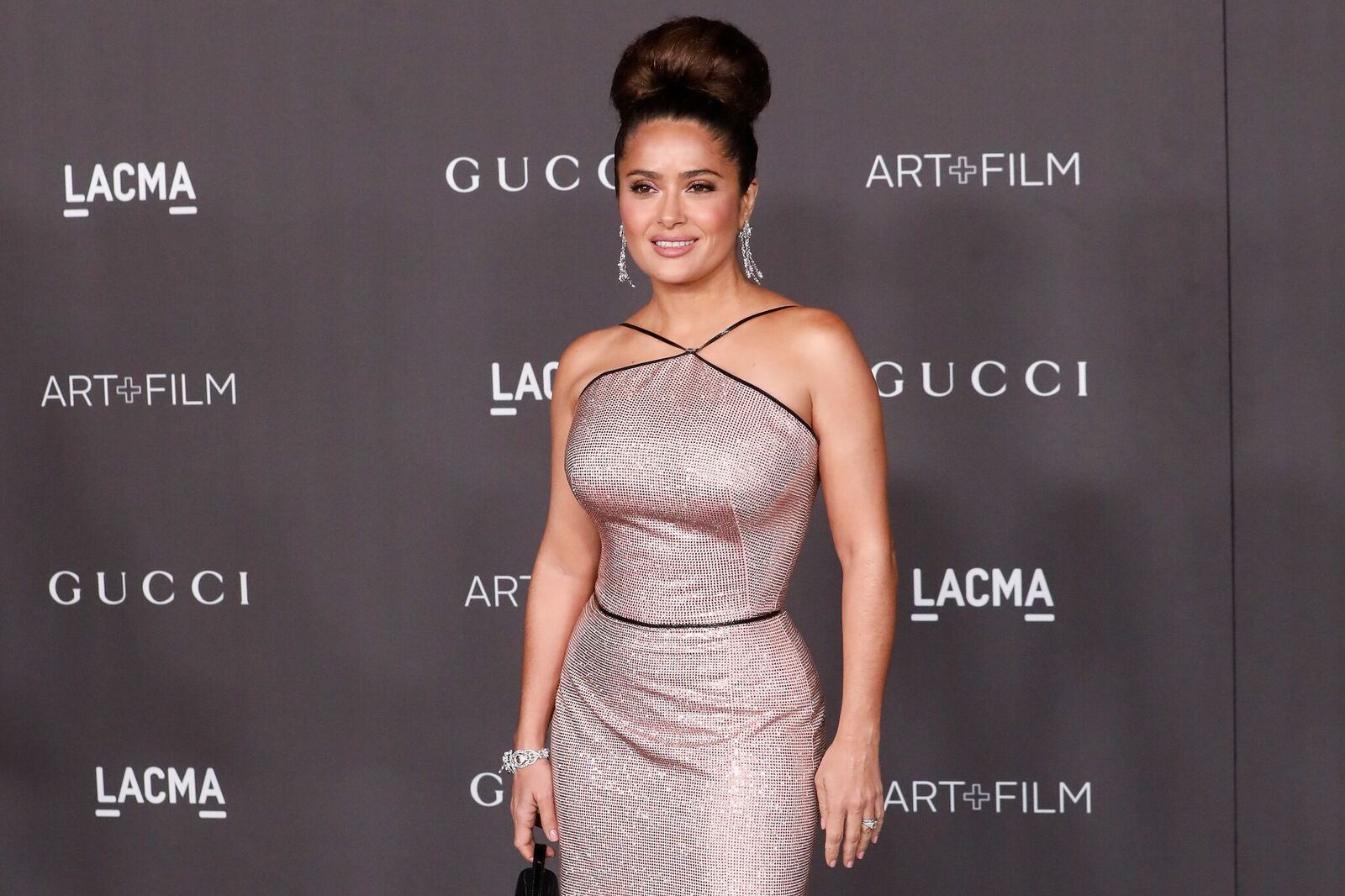 Accompanying her intense profession of love for the fruit were the several slides of photos of her standing in an orchard. Looking as incredible as ever, Hayek wore multicolored floral cream and green silk caftan that accentuated the glow and youth of her skin.
The photos progressed somewhat backward as the slideshow began with the actress taking a bit out of an already-bitten fig and progressed to photos of her standing by the tree and reaching out to pick the cherished fruit.
The close-up shots showed that the 54-year-old rocked gold hoop earrings with her hair partly pulled back from her face to cascade down her back in loose waves. Many fans agreed with Hayek that figs were great, but they certainly paled in comparison to the vibrant, ageless beauty fawning over them.
While it is possible that most of Hayek's time might be spent as calm and serenely as picking fruit in an orchard, the actress's life has been anything but when it comes to the work front.
The actress recently revealed that now more than ever, she was getting approached more often for movie roles than she was when she was younger. 
According to Hayek, it would seem that not only her fans appreciate how well she has aged over the years, but movie producers and the like also have. The actress recently revealed that now more than ever, she was getting approached more often for movie roles than she was when she was younger. 
The realization that she was still getting that attention felt so special to Hayek that she described it as invigorating. In the last couple of years, the Superstar actress has appeared in quite a number of hit movies, including "Drunk Parents," "The Roads Not Taken," and "Like A Boss."
Not only are things amazing with her career, but the stunning Hayek also has an incredible love life. In 2009, the actress walked down the aisle and said "I do" to her long-time beau, French businessman François-Henri Pinault on Valentine's day.
Hayek once revealed in 2015 that she had been so desperate to find her soulmate and impatient to find true love that she ended up having terrible relationships along the way. 
After over three decades of being in the industry and years of searching for love, Hayek is still very much at the peak of her career, loving life, enjoying love, and, of course, looking like an amazing bombshell right out of a fantasy movie.