Toya Wright & Her Daughter Reign Wear Matching Floral Swimsuits While Sunbathing on a Beach
The TV personality took to her Instagram to share a beautiful photo of her hanging out with her adorable daughter. They both look splendid as they run smiling across the sand by the sea.
Antonia "Toya" Johnson, 36, and her family spent time by the seaside enjoying her company and making memories together. A set of photos the reality TV celebrity shared showed the activities they enjoyed together.
The image of Johnson running through the sand holding hands with his little daughter Reign stands out among all. Mother and daughter were smiling and looked adorable while wearing coordinating swimsuits. Toya wore a full-length bathing suit while Reign wore a two-piece.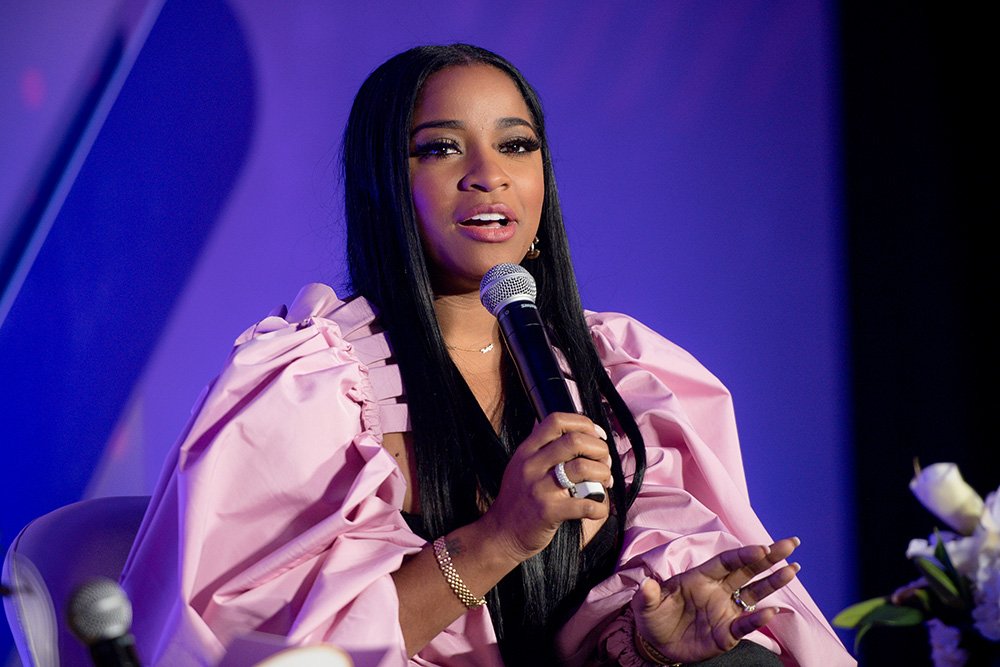 In the background of the photograph, you can see the blue sea and several blue beach chairs and umbrellas. It is evidenced that very few people were on the beach as no other people were observed except one.
The images have only been published one day and they have already passed 250 thousand likes, showing that Johnson's followers are still attentive to each of her publications.
MOTHER FOR THE SECOND TIME
After almost twenty years of being a mother for the first time, Johnson became a mother for the second time. The ex-wife of rapper Lil Wayne announced the birth of her second daughter Reign Ryan Rushing, a few days after her arrival in this world.
Baby Reign is the daughter of the TV personality and her longtime boyfriend Ryan Rushing, 35. Her older sister Regina Wayne, 2, Johnson's daughter from her marriage to Lil Wayne, spared no words in celebrating her mother and little sister.
PROTECTIVE MOTHER
People on the internet who support and follow Johnson do not always wait to express their negative opinions about her daughters. These comments of course bring out the fierce and protective mother in her when she sees her children threatened. 
On several occasions, Johnson has rejected and expressed her opinion about the people who write nasty comments about her daughters. In addition, she does not skimp on praise to support them as every mother should do.
SUPPORT AND MORE SUPPORT
For example, a while ago, she shared a video where her toddler applies her makeup showing that she has a talent for beauty and cosmetics. The adorable video showed the little girl in front of a mirror deftly using brushes and colors to beautify her mother.
She makes a request to her little daughter to put gloss on her lips and the solicitous little one knows that pleasing clients is one of the strengths of every professional.
After fulfilling the wish of her mother-client, the little girl shows to her mother her work in the mirror, to which the woman reacted with joy and approval, a very tender duo.