Check Out 'Stranger Things' Star David Harbour & Singer Lily Allen's Las Vegas Wedding
On September 7, 2020, actor David Harbour and musician Lily Allen got married in a private ceremony. The couple took to social media with some photos from the special event.
"Stranger Things" actor David Harbour, 45, married the love of his life Lily Allen, 35, in a ceremony in Las Vegas. Their marriage on Monday was confirmed through court records.
The newlyweds posted images from the event on their respective Instagram accounts. Allen shared a photo of herself and Harbour laughing joyously during the ceremony while an Elvis Presley impersonator, Brendan Paul, sang for them.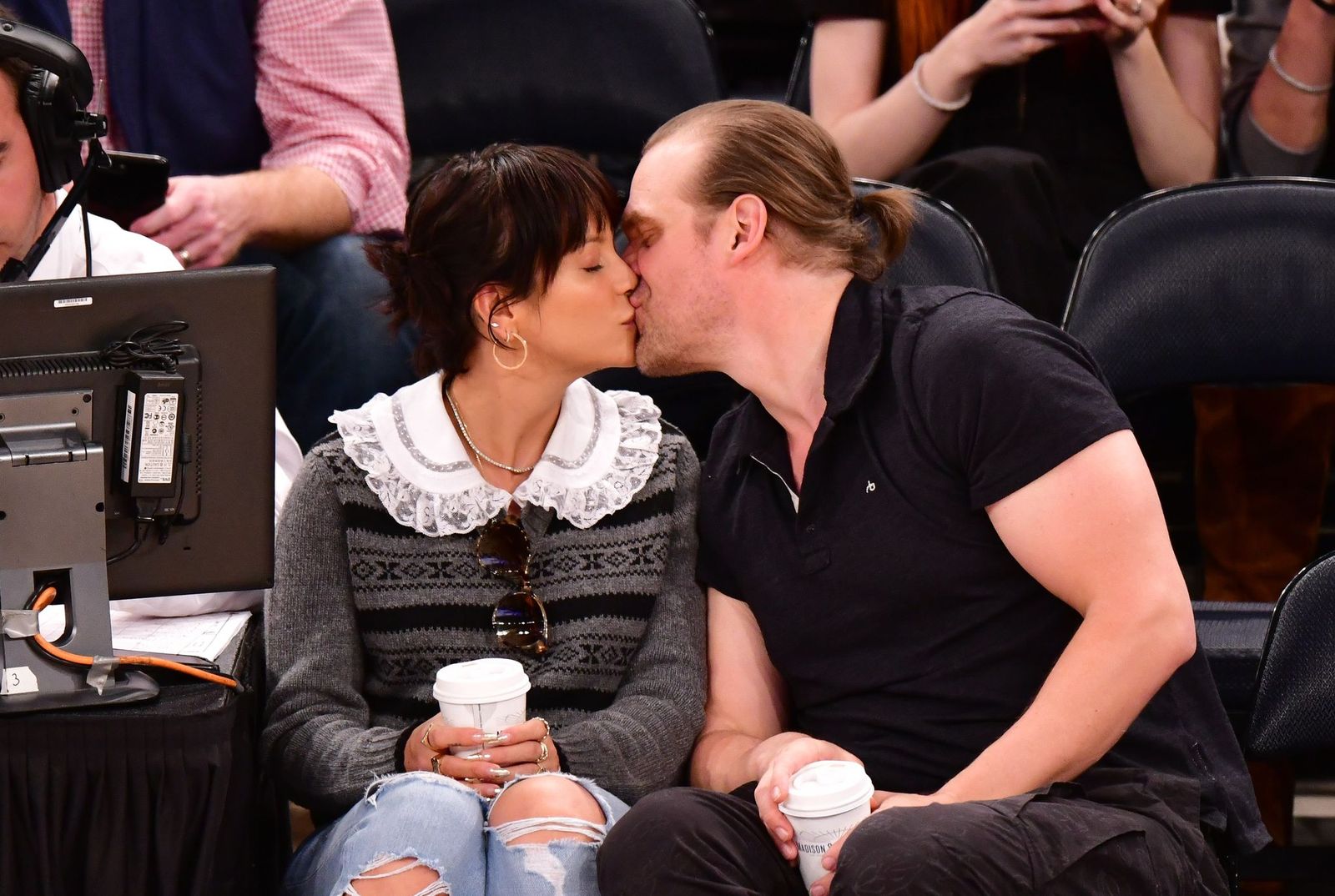 THE COUPLE'S WEDDING
The impersonator, who also co-owns the Graceland Wedding Chapel, also officiated their Nevada wedding. She also added several other pictures from the special event.
The actor shared two images, one where he was seen carrying his bride outside the venue with the Presley impersonator standing in the foreground. The second picture showed the couple and the wedding party having their reception at In-N-Out burgers.
CELEBRATING HIS MARRIAGE
In the caption of Harbour's post, he celebrated "the people's princess" marrying "her devoted, low born, but kind credit card holder in a beautiful ceremony." The star noted how the backdrop of their special day was a state that burnt a couple of miles away.
THE MARRIAGE LICENSE
The couple tied the knot one day after obtaining their marriage license. Harbour and Allen never publicly confirmed their engagement.
LILLY'S ENGAGEMENT RING
However, in a May 2020 post, the singer was spotted with what appeared to be her engagement ring. The first time she was photographed wearing the jewelry was in November 2019.
SEEN TOGETHER
The couple was spotted together at a West End production of "The Lehman Trilogy" in August 2019. They were also seen publicly kissing at Madison Square Garden in October of the same year.
TAKING TO THE RED CARPET
Allen and Harbour made their official red carpet debut in January 2020 at the Screen Actors Guild Awards (SAG). Before dating Harbour, Allen had been with DJ Meridian Dan since 2015, but in January 2019, the singer revealed that they had gone their separate ways.
ALLEN'S CHILDREN
The "Smile" vocalist already has two children, daughters Ethel, 8, and Marnie, 7. The children were actually the only guests at the wedding.