Kandi Burruss' Daughter Riley Poses in a Black Shirt & Ripped Jeans as She Enjoys Life in NYC
Riley Burruss, the daughter of "Real Housewives of Atlanta" star Kandi Burruss, looked chic and cool in the latest pictures she shared with fans on Instagram. 
Riley Burruss was all shades of cool and beautiful in the pictures she shared on her Instagram page, which showed her "chilling in the city."
The 18-year-old shared two pictures in the post. In the first picture, Riley wore a black t-shirt that featured a colorful graphic image at the front.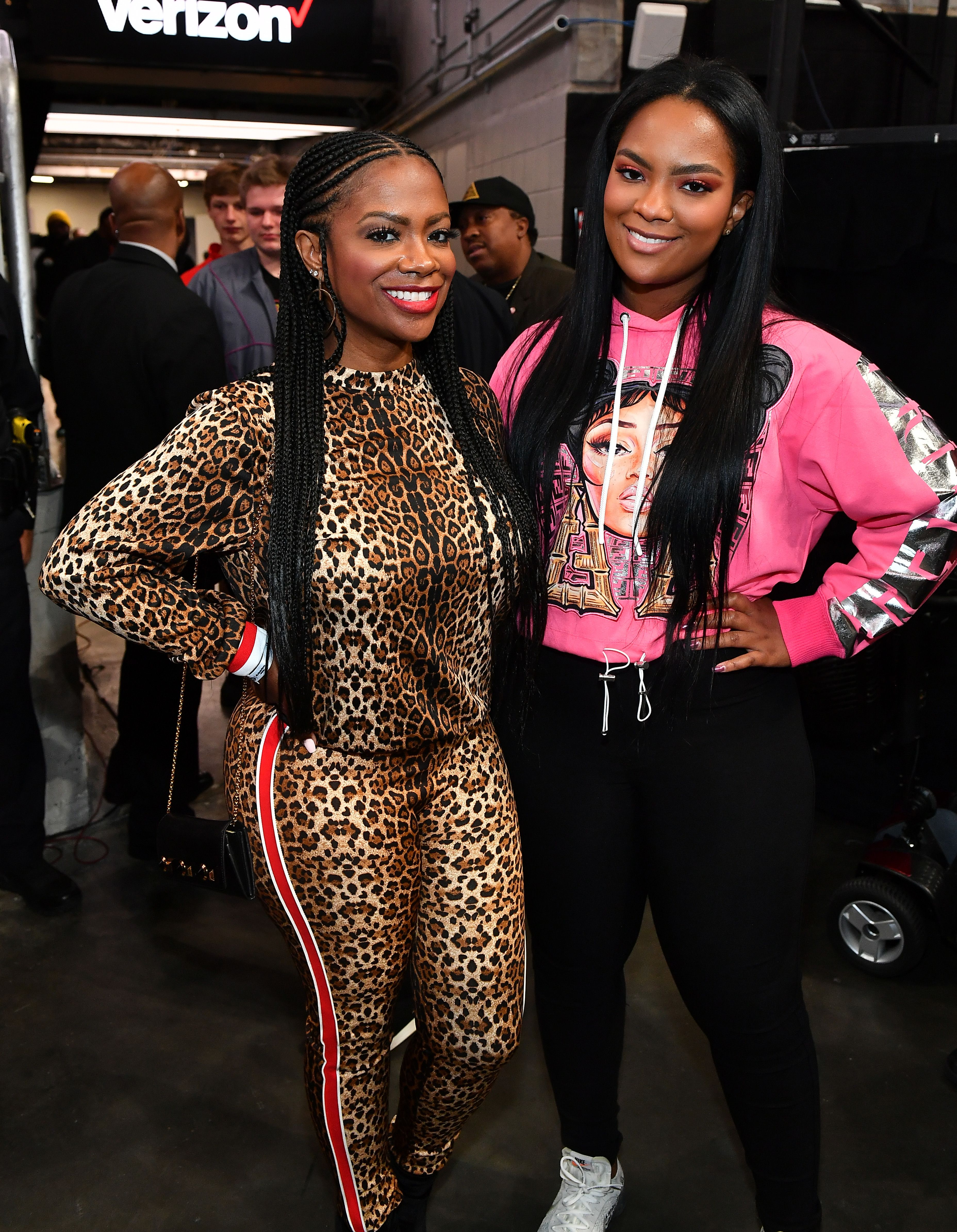 Riley matched the top with ripped jeans and white sneakers. She also held a coffee-filled cup in her left hand and made a peace sign with her right hand as she posed. 
In the second picture, Riley, who wore a white facemask, placed her right hand on her hip and still held on to her coffee cup with her left hand. She captioned the post: 
"Chillin in the city." 
Riley's post has generated over 33,000 likes and over 200 comments from her friends and followers. One of the fans who commented welcomed the 18-year-old to New York. 
Another person said she looked beautiful, while a third fan urged Riley to enjoy herself while she was in New York. A fourth person wished her a happy freshman year. 
Kandi noted that Riley was no longer a baby, saying she was proud of the woman she had become.
Riley is a college student at New York University (NYU.) Her admission to the university was one that her mother was most proud of. The reality television star and singer sent her daughter off to college in a grand style.
Kandi shared a video showing a custom cookie tray that she made in her daughter's honor. The contents of the NYU-themed cookie tray included sweet treats in the form of their family portraits.
Besides being a send forth for Riley, the cookie tray was also made to mark her 18th birthday. Kandi also took to social media to celebrate her daughter's new age. 
In a series of posts, Kandi noted that Riley was no longer a baby, saying she was proud of the woman she had become. The reality star also referred to her daughter as the heir to her throne.
Kandi wants only the best for her daughter and wants to ensure that Riley lives her best life. "The Masked Singer" Season 3 winner showed this much when she got Riley a $66,000-a-year high-rise apartment in New York during her law firm internship. 
Kandi has watched her daughter's growth with pride. In 2018, a then-15-year-old Riley lost 52 lbs, a feat that made the reality television star proud. 
Paying tribute to Riley in a social media post, Kandi said that her daughter decided to get fit and did it the right way by keeping to a strict workout routine and watching her intake of calories.