Lil Wayne & Lauren London's Son, Kam Turned 11 — See Sweet Messages from Mom & Sister Reginae
Lil Wayne and Lauren London's son, Kameron, turned 11 years old on September 9, and his doting mom and half-sister, Reginae Carter, showered him with love and sweet messages on Instagram.
On September 9, 2009, Lil Wayne and actress Lauren London welcomed their son, Kameron, into the world. Recently the adorable boy hit his 11th birthday and there was no one more excited than his mom and big sister, Reginae Carter. Both took to Instagram to celebrate Kamron. London wrote:
"King Kam, You are Powerful. You are Resilient. You are a Healer. You shift the atmosphere. My 1st born I am Honored beyond to be your Mothership."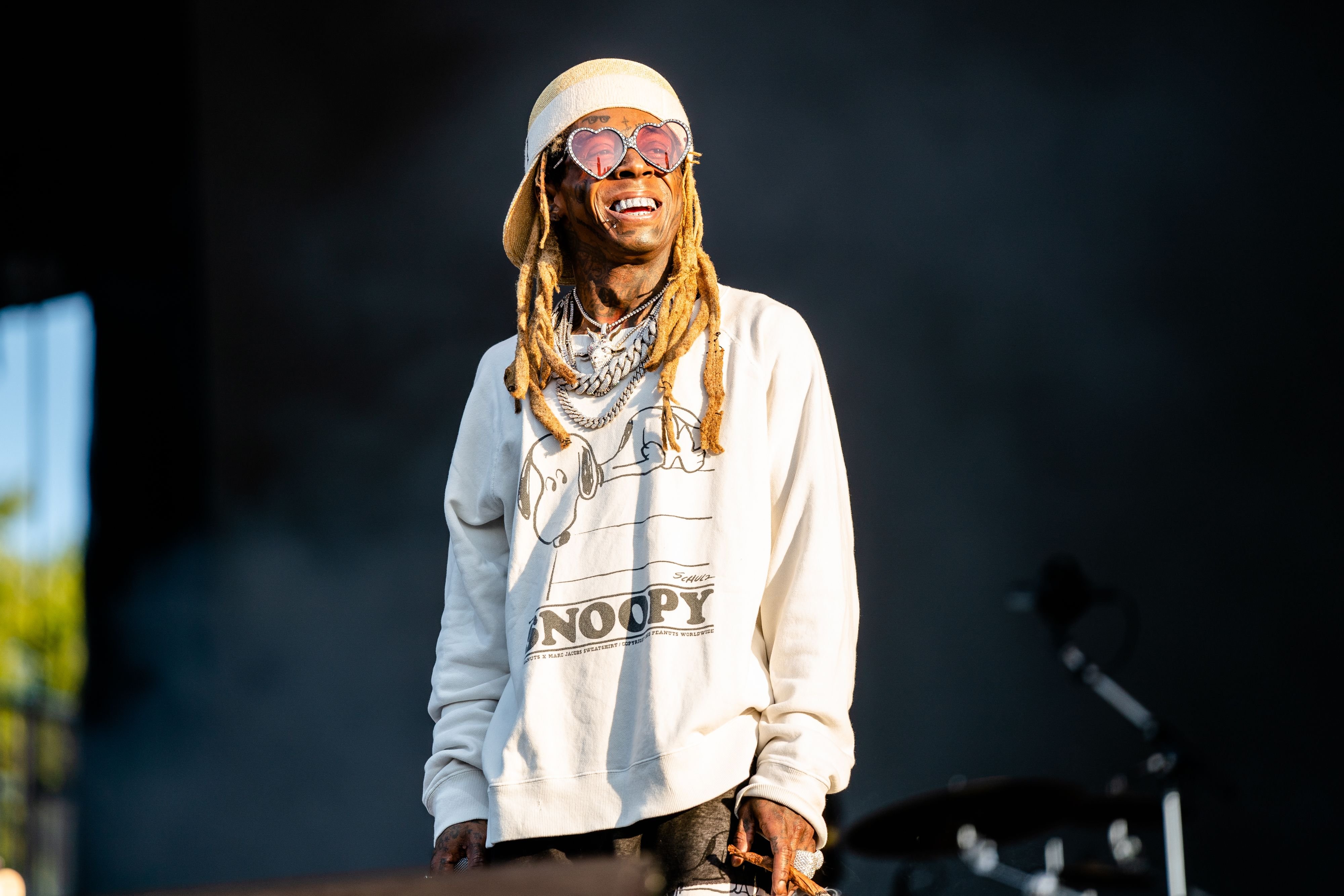 The proud mom's touching message to her sweet son was accompanied by a cute photo of him. Dressed in a beige jacket and a white Star Wars hoodie, the birthday boy looked too adorable.
London's fans and followers joined her in celebrating her little boy, leaving sweet messages and birthday wishes in honor of his new age.
His big sister, Reginae, also shared a heartwarming sisterly birthday message for the newly-turned 11-year-old. Referring to his special day as "Killa Day," the rapper's daughter wrote that she loved him and wished him a happy birthday.
Wayne and London had their little boy in 2009 around the time their relationship ultimately hit the rocks. Both of them had been together for years in an on-and-off manner until Kameron was born.
Around the time London found out that she was expecting a child, it was discovered that Wayne had already impregnated someone else, Grammy-nominated singer Nivea.
[Reginae] has easily stepped into the big sister role for all her younger half-siblings despite the drama surrounding their family.
Wayne and the singer had dated before and were even engaged at some point in 2002. The rapper called off the engagement and reached out about five years later when Nivea divorced the man she married along the way.
At that time, the singer already had three kids with her former husband and Wayne himself was a dad of one to Reginae, with another child on the way with his now-ex, Sarah Vivan.
They reconnected and soon, the singer confirmed that she was pregnant with a child that would come three months after London's.
After discovering that Wayne and London were expecting a child, Nivea broke things off with the rapper. In an interview, she revealed that somehow, she and London were able to bond through their experiences with Wayne and became good friends.
Months after London welcomed Kameron, Nivea welcomed a baby boy as well, Neal. Now, those challenging and difficult times of their complicated relationships with Wayne have passed, and both women have moved on to have a sort of blended family with their children.
The oldest of Wayne's children, Reginae, with ex-wife Toya Johnson, has easily stepped into the big sister role for all her younger half-siblings despite the drama surrounding their family.
Back in June 2019, Reginae shared a Carter kids photo op with two out of her three younger brothers. Kameron was absent in the picture. Clearly, this family has chosen to take the high road and operate with positivity, unity, and happiness.