LPBW Star Tori Roloff Bursts into Tears Talking about Her Daughter Lilah's Health Concerns
The new season of "Little People, Big World" is just around the corner, and a new teaser alluded to plenty of family drama, including Tori getting emotional over her infant daughter's health. 
The upcoming season of the popular TLC show gives a candid view on an era ending for family matriarch Amy Roloff as she moves off the farm. However, her son Zach and his wife Tori also face their share of worries as their daughter gets ill.
Adjusting to life as a bigger family had been challenging for both Zach and Tori. The couple welcomed their daughter Lilah Ray in November last year, in addition to already sharing a son named Jackson, born in May 2017. 
TORI AND ZACH
While Tori and Zach's story began back in 2010 already, it wasn't until 2015 that they married. The pair had two years together before they became a family of three, and the new parents lavish all their attention on him. 
As their only child at the time, he became their "whole world," but when adorable Lilah came along, they suddenly had to divide their time between the two children. While Tori admitted that the situation had its challenges, it also added to their parenting experience as she said:
"[With] your first child you're uptight, worried about every little cough. The second time around, you're like, 'Okay, she'll be fine. It's okay to cry.'"
LILAH'S HEALTH
However, in a teaser for the upcoming season of "Little People, Big World," Tori is anything but relaxed as she became tearful over Lilah's health.
The mom of two shared her concerns with Zach and mother-in-law Amy Roloff, who had her own personal battles going on with her ex-husband as she moved off the family farm.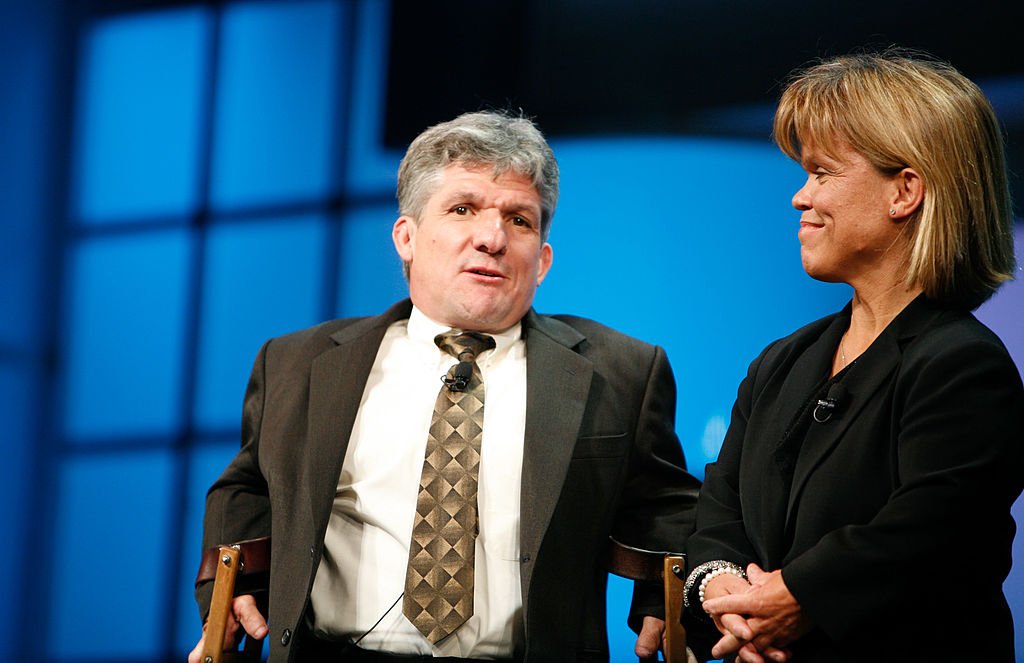 Tori said that Lilah, who is also diagnosed with dwarfism, hadn't been herself over a few days and compared her daughter's symptoms to that of someone that suffers from hydrocephalus.
The condition is characterized by the buildup of fluid in the brain cavities and is a serious condition, as the tearful mom added, "If that is what it is, things can get really scary really quickly."
AMY AND MATT
The teaser also showed tensions between exes Amy and Matt Roloff as she dealt with moving off the family farm and the emotions it brought about.
She lived in that house for decades, it was her home, and all the family memories still live there, and it was difficult for her to close the door on that chapter of her life. A few skirmishes between the pair also had their son Zach, and Matt's new girlfriend get involved. Lots of drama ahead.
Amy had moved on since her split from Matt as well and found love with Chris Marek. The couple became engaged a year ago, and Marek's been handy fixing things at Amy's new home.
The reality star recently returned from a short trip to see her father in Michigan and expressed her excitement at being back home in her fiance's arms.