Tarek El Moussa Is Radiant Posing with His Fiancée Heather Rae Young in a Glamorous Leopard Top
Tarek El Moussa is a happy man, as illustrated by a photo he shared to social media, which featured him posing next to his fiancee, Heather Rae Young. 
Tarek El Moussa shared a gorgeous shot on his Instagram page a couple of days ago. The famous TV personality posed next to his wife-to-be, Heather Rae Young, who was dressed glamorously in a leopard-print armless top. El Moussa captioned the post with a teaser:
"So....if @heatherraeyoung and I ever get a tv show...what do we call it? The El Moussa's? Best comment may be our future show name!"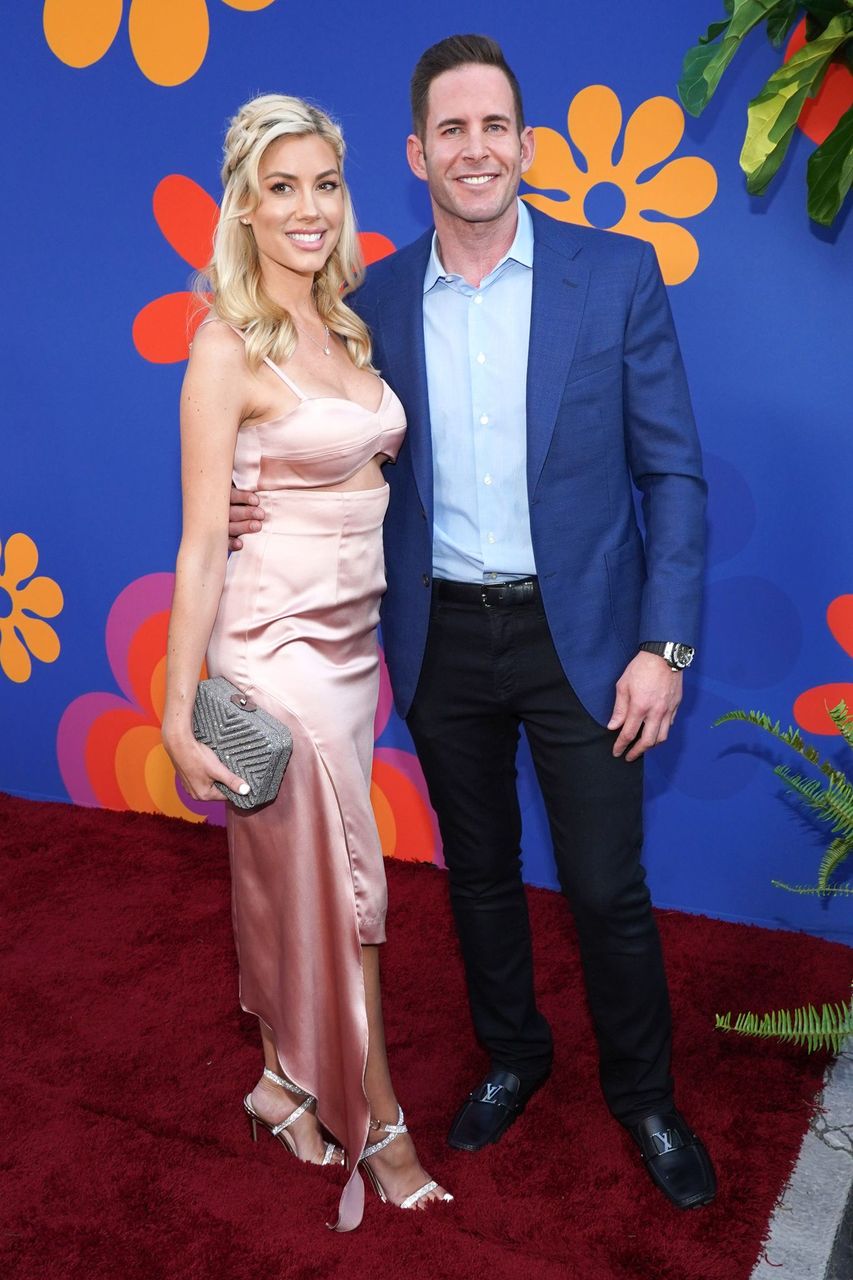 Fans of the famous "Flip or Flop" star took to the comments section to gush over how good he looked with his fiancee and to recommend names for the supposed TV show. One fan suggested,
"Tarek and Heather help your home??? Depends on what the show is about…"
Before El Moussa's relationship with Young started, he was married to Christina Anstead. The pair separated and later got divorced in May 2016. 
They recently reunited after El Moussa announced his engagement to Young, and it was apparent there was no bad blood between the two.  The two seemed to be in the best of moods and were all smiles when they were pictured shooting an episode of their hit show, "Flip or Flop" in Long Beach, California.  
All she desires is a drama-free and magical day. 
Christina looked stunning in a grey tank top, low cut denim shorts, and flip flops while they spent time on set. On the other hand, El Moussa looked dapper in a grey buttoned-down shirt coupled with dark pants and sneakers. 
The past year has brought a lot of change to El Moussa and his ex-wife's personal lives. Christina and her husband, Ant Anstead, had their first child, a boy named Hudson Londo Anstead, on September 6, 2019.
The pair tied the knot nine months before they welcomed their son even though they both have kids from previous relationships. The gorgeous blonde shares two kids with El Moussa.  
Meanwhile, El Moussa was also given a chance at love with Young. He officially proposed to her towards the ending of July during their first anniversary weekend in Newport Beach, California.
Christina's reaction to the news was a happy one. The proud mother of three exclusively told E!News that she couldn't be happier for El Moussa and Young. 
In an exclusive interview El Moussa and Young had with HollywoodLife earlier this summer; they revealed details concerning their upcoming marriage. The couple listed some of their must-haves for the wedding.
Young, who is a vegan, mentioned making sure there would be good vegan options available. And above all, she stated that all she desires is a drama-free and magical day. 
Young also revealed that they planned to have the wedding within the following year, depending on the COVID-19 assessment. El Moussa backed her up and added that they had three probable locations in mind: Mexico, California, or Europe.
However, one thing is sure – the wedding will be a loud affair, no matter where the loved up pair decide to host it. Fans can't wait to see how it all goes down.