Parts of the Sky in California Became Orange Due to the Raging Wildfires in the Area
The state of California is currently going through some terrible wildfires, with properties damaged in their droves. However, despite the state's best efforts to combat them, the fires appear to be worsening.
Davin Ingram, a reporter for NBC News, shared a picture on Twitter that showed the skies over San Francisco. The image revealed that the skies had turned orange, as the raging wildfires had grown significantly worse. 
To be fair, the wildfires are affecting more than just California. An article on the news medium from Ingram confirmed that Washington and Oregon have also been affected.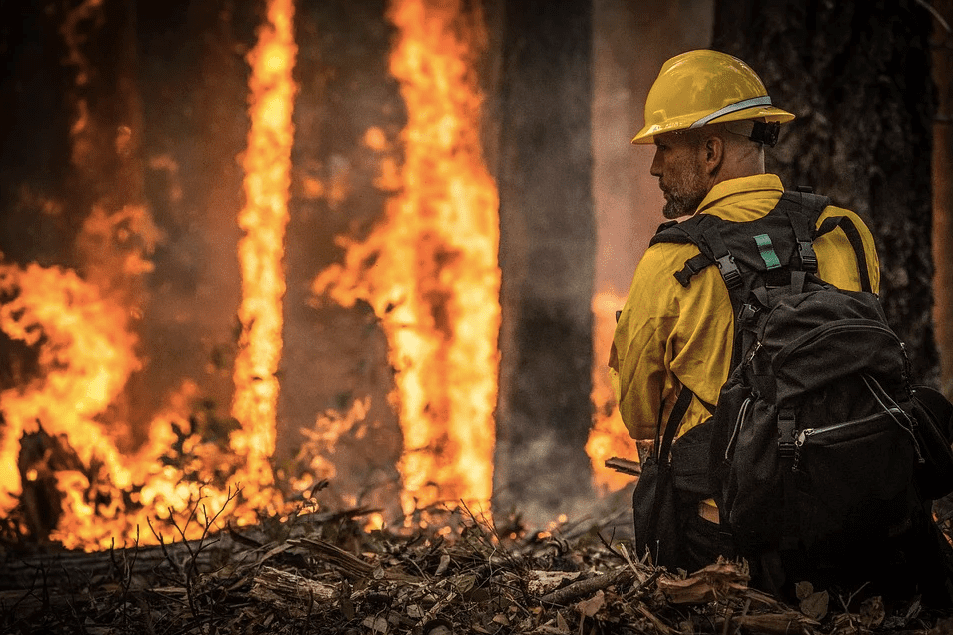 However, it appears that California has been the top recipient of the fires and their effects. Thousands of people have had to evacuate their homes, and more properties are being damaged. 
NBC News explained that there was no sunrise penetrating the skies in the early morning of Wednesday. Instead, fogs and smoke had blocked everywhere. Speaking to the news source, a witness said:
"It is still dark as though it's 6 a.m., but it's already 8, which is weird in itself. It feels creepy. The air has a strange smell, although not a smell of wildfire as you would expect."
INTENSE SPOTTING: Here's a look from the helicopter flying over Empire Grade in Boulder Creek in Santa Cruz County #CaWx @NWSBayArea #Smoky @weatherchannel #CZULightningComplex pic.twitter.com/qZVfwtYPaZ

— CAL FIRE CZU (@CALFIRECZU) August 20, 2020
It's still unclear what might have started the wildfires. However, authorities have continued in their efforts to contain them.
So far, state authorities claimed that the fires had burnt 2.3 acres of land in California alone. If the fires rage on, things will get worse. 
Authorities are warning that the air quality could become worse in the interim.
Good morning, San Francisco pic.twitter.com/KFNrBOAg4t

— David Ingram (@David_Ingram) September 9, 2020
As for the orange skies, a meteorologist explained to ABC News that a marine layer protects the Bay Area. The layer usually consists of air but doesn't rise.
When mixed with smoke and clean air from the ocean, the marine layer diffuses some of the smoke. This is why people can see orange skies but can't smell any of the smoke. 
Thick smoke darkened the San Francisco Bay Area as wildfires continue to spread across the West Coast, prompting evacuation orders in California, Oregon and Washington #WSJWhatsNow pic.twitter.com/TQ0ouJJTLy

— The Wall Street Journal (@WSJ) September 10, 2020
Although the marine layer's presence is of great help, the meteorologist also explained that the sun could come in and break it by the afternoon.
For now, authorities are warning that the air quality could become worse in the interim. Experts have also advised that people stay in their homes. 
These pictures cry out for change. CA has invested more in wildfire prevention than any time in our history. Enacted bold climate policies. But it's not enough.

We must do more. We need action at EVERY level. CA cannot do this alone.

Climate change is REAL.

So please — VOTE. pic.twitter.com/ev6jd0Adky

— Gavin Newsom (@GavinNewsom) September 10, 2020
Evacuation efforts across the Bay Area join the attempts to quell the fires. Last weekend, safety officials airlifted about 200 people to safety. 
Amongst those people, 20 had to be taken to the hospital. It's unclear whether they had developed respiratory issues or had been affected in any way. For now, everyone hopes that the Fire Department can contain these fires before things get markedly worse.