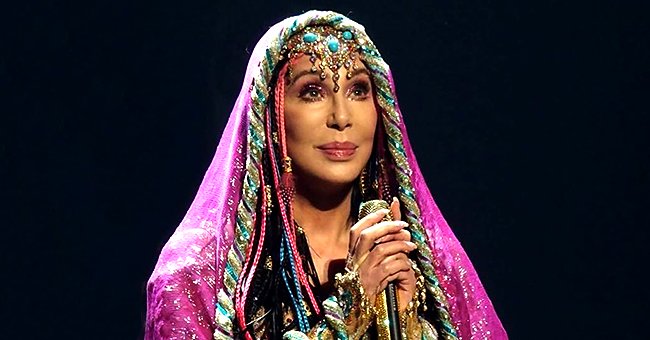 Instagram/cher
Cher Looks Unforgettable Posing in a Pink Opera Cloak & Headband Adorned with Gemstones
Cher looks stunning in the latest post shared by the superstar as she wears a pink opera cloak and jeweled headband. Check out the photo now.
Cher first rose to fame as half of the singing duo "Sonny and Cher," after their single "I Got You Babe" became the number one single in the 60s.
After deciding to pursue a solo career, Cher became one of music's biggest icons known for her signature voice, acting ability, and fashion sense.
Some of the star's most famous looks include her 1986 Academy Awards outfit which involved a black sequined skirt, matching bra, and cloak finished with a fantastic black headdress.
Her prowess in choosing such unique items cemented her as a fashion icon and she recently appeared in a cover story with Naomi Campbell and Kim Kardashian, sharing a stunning photo from the spread writing:
"This was such a fun day ....Directed by @mertalas and @macpiggott Styled by @carineroitfeld."
Now the star is showing her fans that she is still a force to be reckoned with, sharing a stunning photo of herself to her Instagram page.
In the post, Cher appears to be performing, but it is her beautiful pink opera gown and headband draped with jewelry that really makes the fantastic photo stand out.
In addition to Cher's fashion sense and penchant for luxury road travel, the star also has a wicked sense of humor.
When you look like Cher, your tour bus also has to match your high standards, and for the singer, that means a $2,000 a night bus that has also been used by Beyonce, Oprah, and Lady Gaga.
Owned by Joey and Trent Hemphill, the buses are decked out with luxurious leather furniture, marble and granite surfaces, and a custom heated bathroom floor. Joey added:
"We have also managed to create an indoor fireplace, tanning beds, a mobile museum complete with display cases, recording studios, and numerous other outside of the box requests."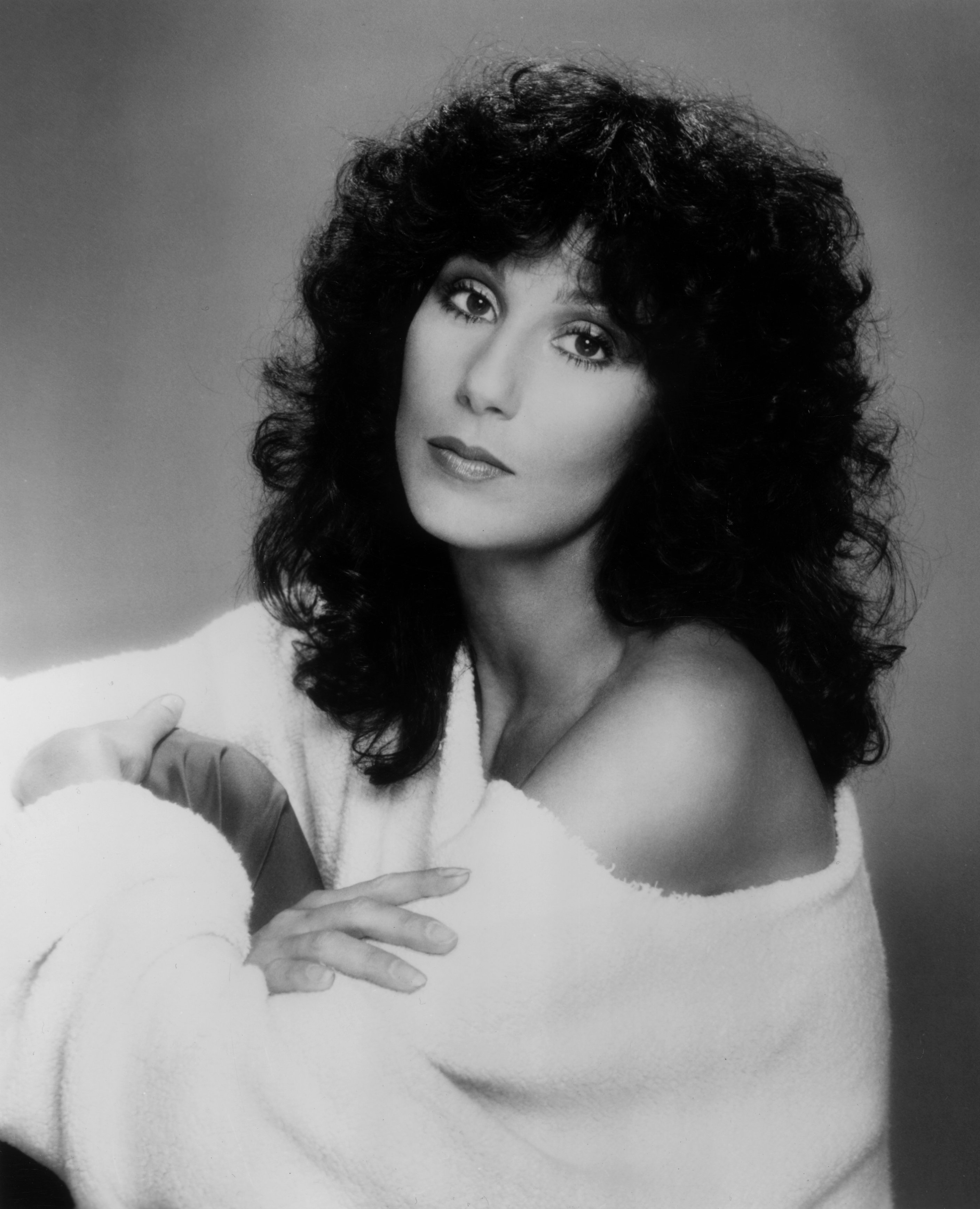 Studio portrait of pop singer Cher, circa 1985 | Photo by Hulton Archive/Getty Images
Joey added that in addition to celebrities, they have also worked with the U.S Secret Service providing vehicles for over ten years.
In addition to Cher's fashion sense and penchant for luxury road travel, the star also has a wicked sense of humor seen when she appeared on "The Ellen DeGeneres Show."
While DeGeneres has been facing criticism from former employees, Cher and the talk show host seemed to have a good relationship with the singer teasing her when she appeared on the episode.
In one segment, the pair go head to head in a timed competition and the banter between the two is hilarious, with Cher jokingly swearing at Ellen.
Please fill in your e-mail so we can share with you our top stories!