Whoopi Goldberg's Granddaughter Shows Curves Posing at the Beach in a Floral Swimsuit (Photos)
Whoopi Goldberg's granddaughter, Jersey, recently shared Instagram photos of herself on the beach and she looked incredibly sexy in a two-piece swimsuit.
Jerzey Kennedy, the granddaughter of veteran Hollywood star Whoopi Goldberg, shared some new sexy photos of herself on Instagram. The snaps captured her fun moments at the beach.
The pictures saw Kennedy donning a floral two-piece swimsuit that accentuated her curvy figure. She topped off her outfit with a pair of cat-eye shaped sunglasses.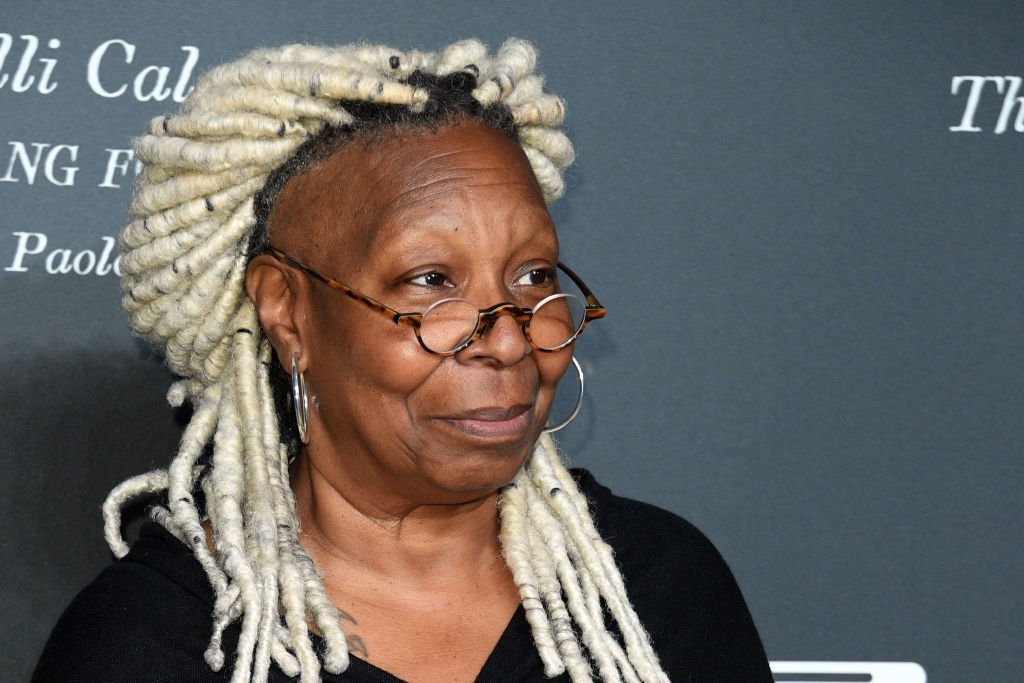 In one of the posts, Kennedy shared an up-close photo of her backside alongside another where she laid on the sand enjoying the warmth of the sun.
The next post featured a picture that showed off her long straight legs as she looked towards the sea. She captioned the snap writing: "Happy"
Another post saw Kennedy squatting as she struck a sultry pose. In the caption, she noted that her beau shot the photo. The pictures garnered attention from fans and followers who took to the comments section to leave some compliments.
In 2014, Goldberg became a first-time great-grandmother at the age of 58.
Actress Alexandrea Martin is Goldberg's only child with her ex-husband, Alvin Martin. She is the mother of Jerzey and two other kids, Amarah Skye and Mason Dean. 
While Goldberg is undoubtedly a great-grandma to her grandbabies, the actress reportedly once revealed that cooking for them was not an option for her. According to her, cooking was not her greatest strength but her grandkids looked up to her for some adventure.
Aside from looking up to her for some fun, Goldberg's grandchildren have been influenced by the actress's love for art and creativity. 
Amarah Skye has a career as a visual artist who specializes in acrylic and spray paints as well as mixed media. She reportedly once admitted to having been inspired by her famous grandma.
In 2014, Goldberg became a first-time great-grandmother at the age of 58 when Amarah Skye welcomed her daughter, Charli Rose. This was an exciting milestone for the veteran actress.
During an appearance on "The Tonight Show" later that year, Goldberg hilariously spoke about her reaction when she learned her granddaughter was expecting a child. 
In 2018, Goldberg reportedly opened up about spending time with Charli Rose and how the little one called her "Oopi" instead of Whoopi. She also added that she had a second nickname, "Granny," which her grandkids called her.
With her free-spirited and comedic personality, there is no doubt that Goldberg's grandkids and great-granddaughter adore her just like she does!