Whoopi Goldberg's Granddaughter Jerzey Kennedy Flaunts Fit Body in White Top and Matching Skirt
Jerzey Kennedy, the granddaughter of Whoopi Goldberg, took to her Instagram page to share two lovely pictures of herself looking beautiful in a gorgeous white top and matching skirt. 
Whoopi Goldberg's beautiful granddaughter, Jerzey Kennedy, melted hearts when she stepped out for some lovely photographs she shared with her followers on Instagram. 
In the photos which the beauty shared in two different posts, she wore a white top that revealed her tattoo and flat belly. She also matched the top with a skirt that was of the same material as the top.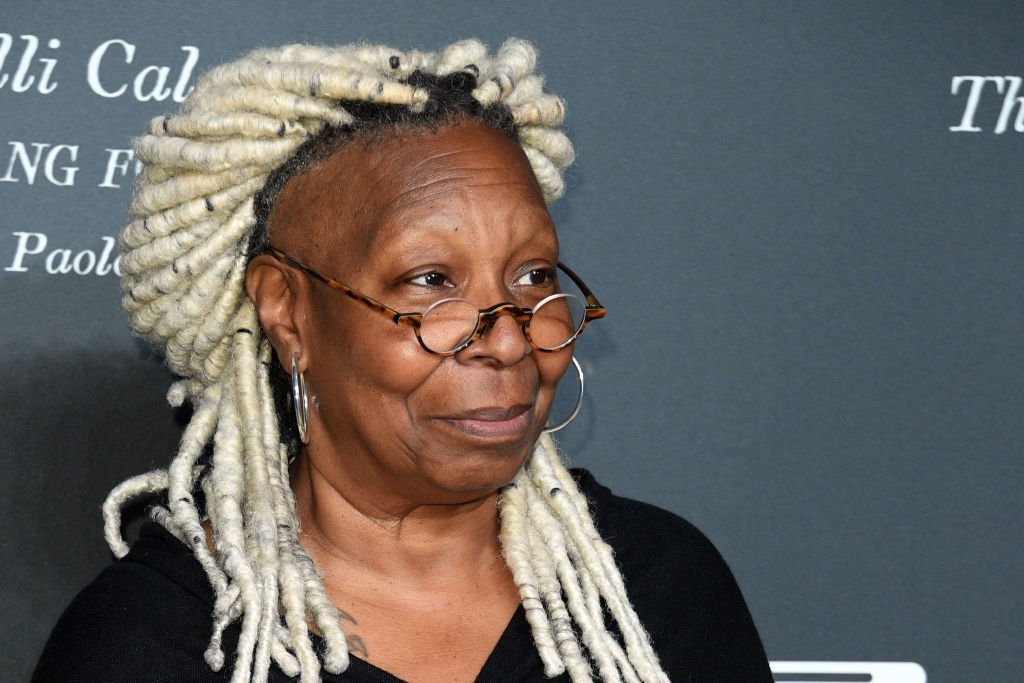 In the first post, which had two photos, Kennedy turned her back on the camera, with her hands on her hair. 
The second post featured only one picture that showed Kennedy posing with one hand on her hair, and her legs crossed as she stood.
Jerzey Kennedy is one of Whoopi Goldberg's grandchildren. The famous actress and television personality is mother to one child, her daughter, Alexandrea Martin, whom she shares with her ex-husband, Alvin Martin. 
Kennedy's siblings are sister Amarah Skye, and brother Mason. Goldberg is quite fond of her grandkids, but never to the extent of whipping them culinary deserts in the kitchen.
Jerzey Kennedy loves to hang out with Whoopi Goldberg and was beside her during the 2014 New York Fashion Week.
In a chat, Whoopi said that her grandkids look up to her for adventure and not for food, saying that everyone knew that she didn't enjoy cooking, though her daughter, Alexandrea, was a great cook. 
Goldberg is also a great-grandmother, a feat she achieved when Amarah Skye welcomed her daughter, Charlie Rose, in April 2014. Whoopi shared a video of herself feeding the newborn, which she captioned: 
"Everyone meet the new addition to my family Charli Rose and yea I'm a tad awkward it took me a minute been a LONG time! #thankGod4newlife!"
While Whoopi Goldberg's daughter, Alexandrea, took after her mother, being an actress and producer, her daughter, Amarah Skye, is also a talented artist, and inherited Goldberg's infectious smile and flair for the arts. 
Amarah Skye is hitting the heights of fame as a visual artist. She specializes in acrylic painting, spray painting, and mixed media, and once said that having Whoopi Goldberg as her grandma influenced her to be creative. 
While Amarah Skye took over her grandma's artistic side, Jerzey Kennedy loves to hang out with Whoopi Goldberg and was beside her during the 2014 New York Fashion Week shows of Tracy Reese and Diane Von Furstenberg. 
Before attending the Fashion week shows, Goldberg graced the funeral of her friend, Joan Rivers, but was able to carry through the show with Kennedy keeping her company and making her laugh out at one point.