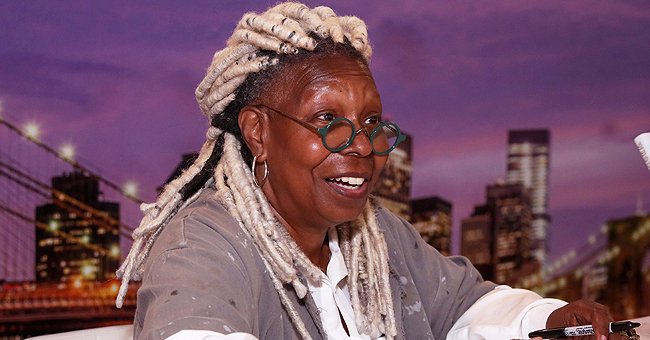 Getty Images
Whoopi Goldberg's Daughter Alex Martin and Granddaughter Jerezy Kennedy Look like Twins (Photos)

Whoopi Goldberg's granddaughter, Jerzey Kennedy, celebrated her mother, Alexandrea Dean's birthday, by sharing some photos of her, including one that showed the striking resemblance between them.
Jerzey Kennedy took to her Instagram page to wish her mother, Alexandrea, a happy birthday. In a sweet post on Instagram, Jerzey shared a couple of throwback pictures of her mother.
The first picture showed Alexandrea as a little girl lying down, with her head resting on a pillow, while one of her eyes was opened. The second photo in the post was from Alexandrea's wedding, where she posed with her husband.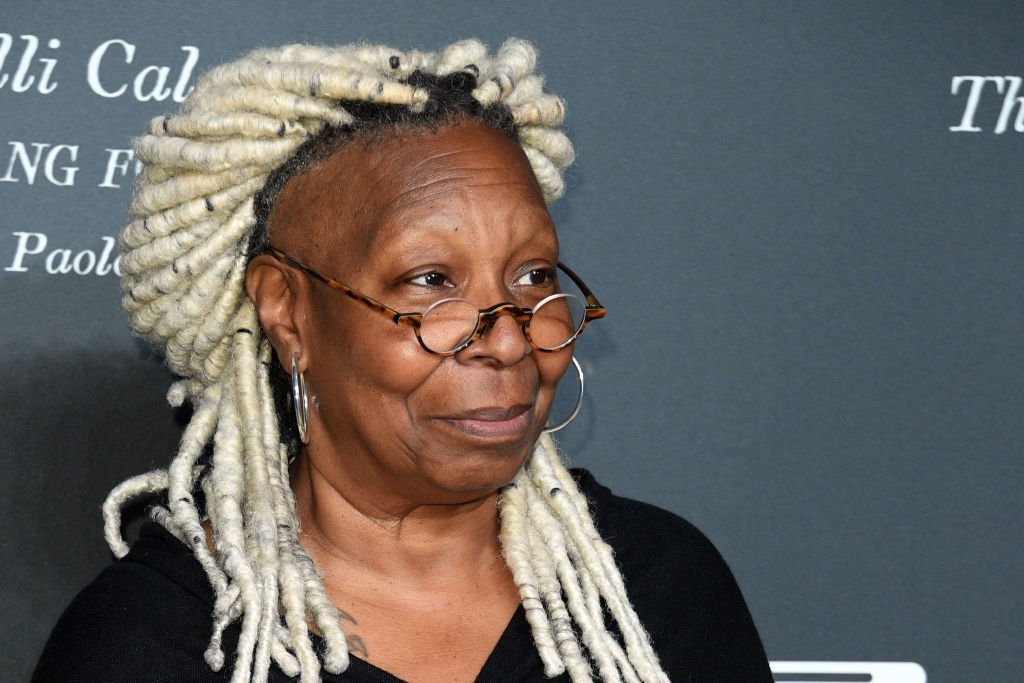 Whoopi Goldberg attends the presentation of the Pirelli 2020 Calendar "Looking For Juliet" at Teatro Filarmonico on December 03, 2019. | Getty Images
The third and final picture of the lot showed mother and daughter together. The photo brought to the fore the striking resemblance between the pair. They looked so much alike that one could mistake for twins. In the caption to the post, Jerzey extended birthday greetings to her mom, writing:
"Happy Birthday to My Cool Mom."
Alexandrea Dean is Whoopi Goldberg's only daughter from her marriage to Alvin Martin, which lasted for six years. Alexandrea is a mother to three children, Amarah Dean, Mason Dean, and Jerzey, who she shares with her husband, Gary Bernard Dean.
Amarah Dean is also married to Christopher Burr Renaurd, who shares a daughter, Charli Rose. Charli Rose was born in 2014, making Whoopi Goldberg a great-grandmother for the first time at the age of 58.
"The View" co-host said that her grandkids look to her for adventure, and not for food, revealing that she didn't like to cook.
The proud great-grandma was elated with the news of her great granddaughter's birth and took to her Instagram page to announce it. She shared a video of herself feeding the baby.
In the video, Goldberg remarked that she hadn't fed a baby in forty years, but was corrected by someone in the background that it had been 39 years since she did that. In the caption to the post, the television personality wrote:
"Everyone meet the new addition to my family Charli Rose and yea I'm a tad awkward it took me a minute been a LONG time! #thankGod4newlife!"
Being a mother, grandmother, and great-grandmother is something many people wish, and what Whoopi Goldberg enjoys now. Back in 2007, years before becoming a great-grandma, she spoke about her relationship with her grandkids.
"The View" co-host said that her grandkids look to her for adventure, and not for food, revealing that she didn't like to cook, a fact known to everyone. She explained that her daughter, Alexandrea, was a good chef, and had to learn because she didn't like her food.
However, what Goldberg lacks in culinary skills, she makes up for in her adventurous nature, which her grandkids enjoyed. Whoopi Goldberg was born Caryn Elaine Johnson on November 13, 1955.
Apart from being a longtime host on "The View," the 64-year-old is an award-winning comedian, actress, and human rights advocate, with a long list of success stories attached to her name.
Please fill in your e-mail so we can share with you our top stories!